One day more!
Another day, another Under the Tents.
This never-ending road to San Diego Comic-Con;
These news items who seem to know my excitement
Will surely come to today's edition
One day more!
Here's a look at the news you might have missed:
Adventure Time fans will be excited to hear that "Card Wars Kingdoms", a card game based on the popular animated series, will be previewed at SDCC. According to Touch Arcade, the July 7, 2016, episode of Adventure Time will introduce the tabletop game before its official release in August.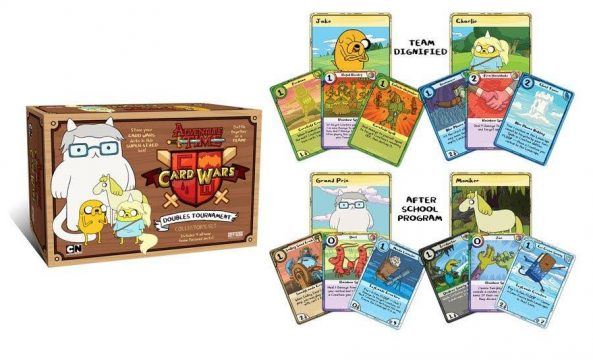 File this next piece of information as "not confirmed" but could this tweet from @toyhypeusacom be the Bluefin/Tamashii Nations Dragon Ball Z SDCC exclusive? It's no secret that the company does a color variant of a Dragon Ball Z character every year, but we will have to wait and see to find out if this is legitimate.
#DBZ #SHFiguarts & Other #Bluefin San Diego Comic-Con 2016 Exclusiveshttps://t.co/YFQ0i3tVKn #SDCC #SDCC2016 pic.twitter.com/VFJGDR4ucm

— toyhypeusa.com (@toyhypeusacom) June 9, 2016
Another panel confirmation, this time the announcement comes from Spiro Skentzos on Twitter. It will be a writing panel which makes sense since Skentzos currently writes for the NBC series Grimm.
https://twitter.com/spirographo/status/740934107006308352
Come and get the next big thing… 6/15/16. #SDCC #iCollectatEE pic.twitter.com/h2YC6yfb9z

— Entertainment Earth (@EntEarth) June 9, 2016
A writers assistant on the SyFy show The Expanse recently posted a photo on Instagram showing off her SDCC pro badge. In the text, she confirms that the show will be at SDCC. In what capacity? Only time will tell, but our money's on at least a panel.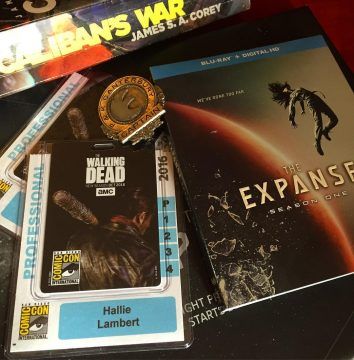 An upcoming TV project, Deadliest Fandom, which compares ships, technology, weapons, and so on from various science fiction titles, will be at SDCC. According to their recent tweet, they'll be bringing along actress Gigi Edgley, best known for her work on Farscape, and will be found at the Cowboy Errant booth.
#DeadliestFandom is heading to @Comic_Con this Summer with @GigiEdgley
You'll find us at the @CowboyErrant Booth! pic.twitter.com/pjUNX00Z52

— Deadliest Fandom (@DeadliestFandom) June 9, 2016
We will be at SDCC, and no word on exclusives at the moment. Stay posted.

— BAIT (@BAITme) June 9, 2016
Wil Wheaton — who has been a mainstay at both HopCon and w00tstock at San Diego Comic-Con — won't be attending the convention after all this year. He's taking some personal time to recharge, and said that if "everything goes according to plan, I'm going to create a lot of new stuff this year, and next year I'll be excited to share it, perform it, and take it to some of the places I'm not going this year". You can read his full explanation on his site.
Could we be seeing a reunion panel for the cult hit The Adventures of Buckaroo Banzai Across the 8th Dimension? A recent tweet from Joe Parrington, a publicist, seems to indicate so as he invited Kevin Smith to moderate the panel. Parrington even included a date, time, and location which would be Saturday at 5:30 in Room 8. Smith himself is in the middle of developing a Buckaroo Banzai television series.
you are invited to moderate the Buckaroo Banzai cast reunion panel at SDCC on 7/23 @ 5:30pm in Room 8. DM me to arrange.

— Joe Parrington (@JoeParrington) June 9, 2016
Artist Nate Mitchell of Squid Kids Ink teased a WIP of his San Diego Comic-Con exclusive for this year via Instagram.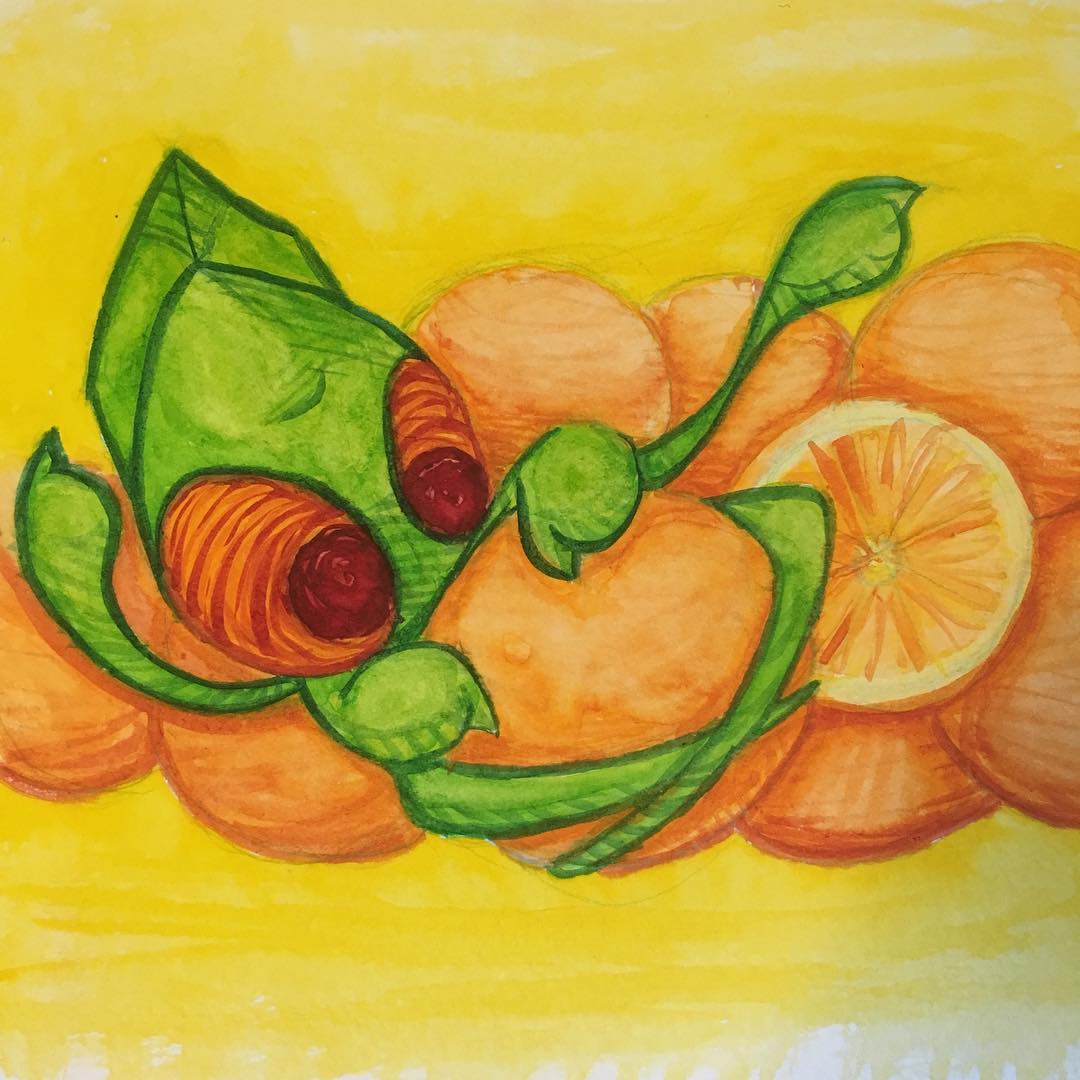 Actress Chase Masterson holds an annual panel at San Diego Comic-Con to promote ending bullying in all its forms — and this year is no different. She confirmed on Twitter that she'll be back again this year for the panel, on Thursday, July 21 from 6:30PM-7:30PM. Panelists so far include Masterson, as well as NOH8 founders Adam Bouska and Jeff Parshley, and United Nations Association president Bettina Hausmann. There's also usually a celebrity on the panel — last year's panel included actor John Barrowman.
@grantgustin Hi Grant! Am checking in re the @SuperheroIRL panel at #SDCC for heroism over bullying, racism, misogyny & other forms of hate.

— Chase Masterson (@ChaseMasterson) June 9, 2016
@StephenAmell Our SDCC panel is Thurs 7/21, 6:30-7:30 pm. You'll be in good company, including President of @UN Assn & the Founders of NOH8.

— Chase Masterson (@ChaseMasterson) June 9, 2016
Actress Cindy Morgan, best known for her roles in Tron and Caddyshack, mentioned on Twitter that she'll be at the convention this year. Though in what capacity — a panel, signings up in Sails? — we don't yet know.
See you this summer!
SDCC! 🙂 pic.twitter.com/0AtBDnWiOe

— Cindy Morgan (@CindyMorgan_) June 9, 2016
Announcing 2000 AD's signing line-up for SDCC: @Robwilliams71 @LeeGarbett & @jock4twenty https://t.co/YmfGlXE8RV pic.twitter.com/26R6J8jdvz

— 2000 AD Comics (@2000AD) June 9, 2016
It's almost time! Funko teased their San Diego Comic-Con exclusives by posting a photo of the official sticker that will appear on the boxes. And before you ask — Funko has said they're likely to begin revealing this year's exclusives line-up in late June, and that they're likely moving to Sails for ticket distribution, but nothing official has been announced yet for either.
It begins… pic.twitter.com/WEFoj1CamX

— Funko (@OriginalFunko) June 9, 2016
Nothing new yet, could be on display at SDCC though. He's definitely a 2017 release.

— Mezco Toyz (@mezcotoyz) June 9, 2016
Dustin Nguyen, co-creator of Descender and Batman Lil Gotham, will be at the convention this year. No word yet on what he'll be doing — but you'll likely be able to find him on the show floor somewhere.
https://twitter.com/duss005/status/740449360987758593
Kira Snyder, whose writing credits include The 100, Alphas, Eureka, and more, mentioned on Twitter that she'll be signing autographs along with the other authors of Empower: Fight Like a Girl, at the convention. Details to come.
The women of #EmpowerFLAG are signing at #SDCC! Details to come. Read tales of badass ladies and help fight lupus: https://t.co/01MZD4HOxH

— Kira Snyder is not paying for a blue check (@sugarjonze) June 10, 2016
Anything we missed? Let us know in the comments, drop us a line or tweet us at @SD_Comic_Con.