Mezco Toyz is returning to San Diego, and while the manufacturer is smaller than some of the exclusive giants (Hasbro, Mattel, etc.), they still hold some exciting licenses (including Marvel, DC, and many more) and offered some exciting exclusives at Comic-Con 2015. What will 2016 bring?
All Mezco exclusives will be available for are available for pre-sale on their site for shipping after the convention, or you can pick them up at Booth #3445 at SDCC 2016.
Here's a look at Mezco's 2016 exclusives:
The first Mezco exclusive is straight from Third Earth: ThunderCats Snarf Plush. The plush stands 8″ tall and comes with an informative hang tag. It retails for $20.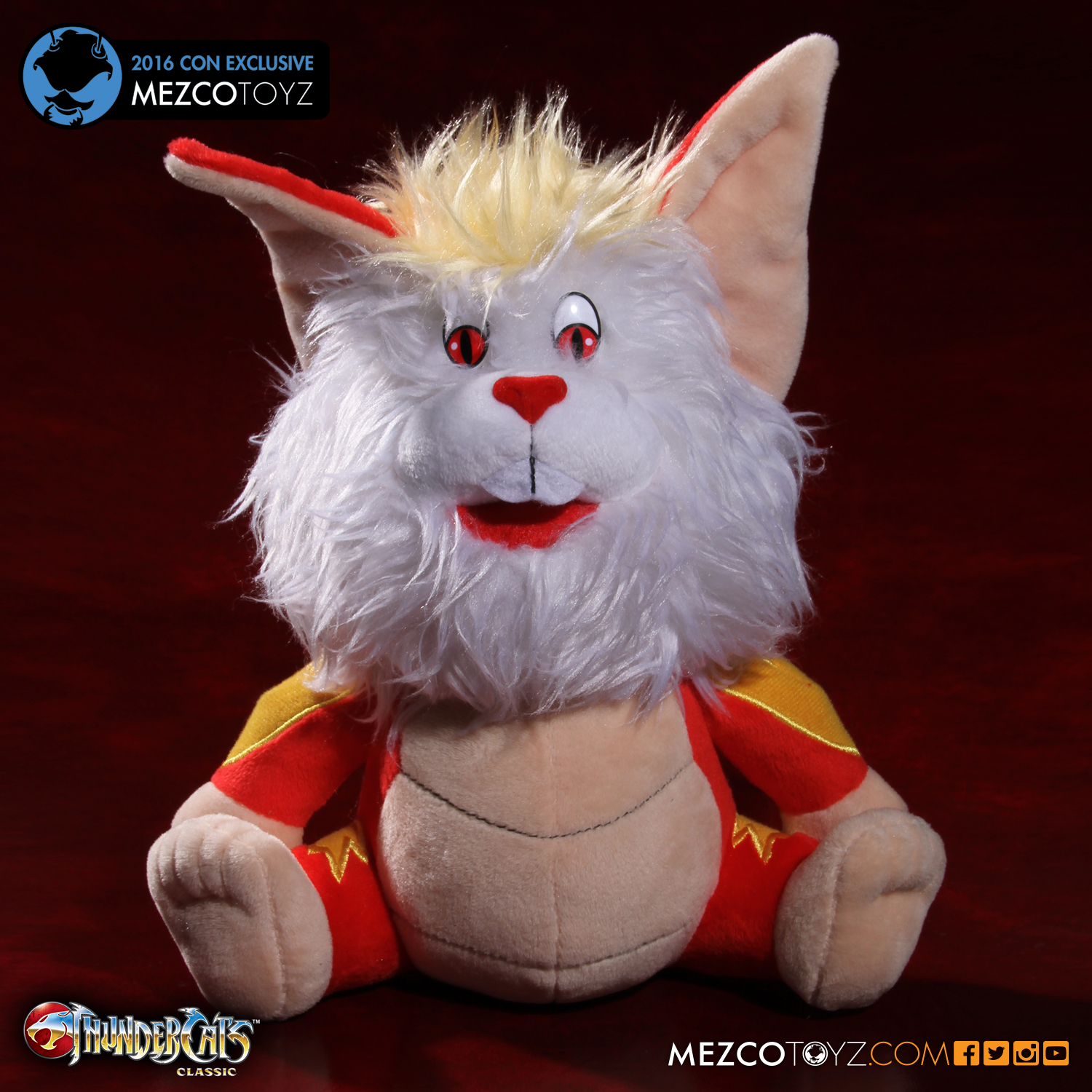 Then Mezco adds a little (crazy) romance to this year's line-up of SDCC exclusives with the reveal of their vinyl DC Mez-Itz Mad Love exclusive, which features Harley Quinn and the Joker from the fan favorite "Mad Love" storyline. It will retail for $15.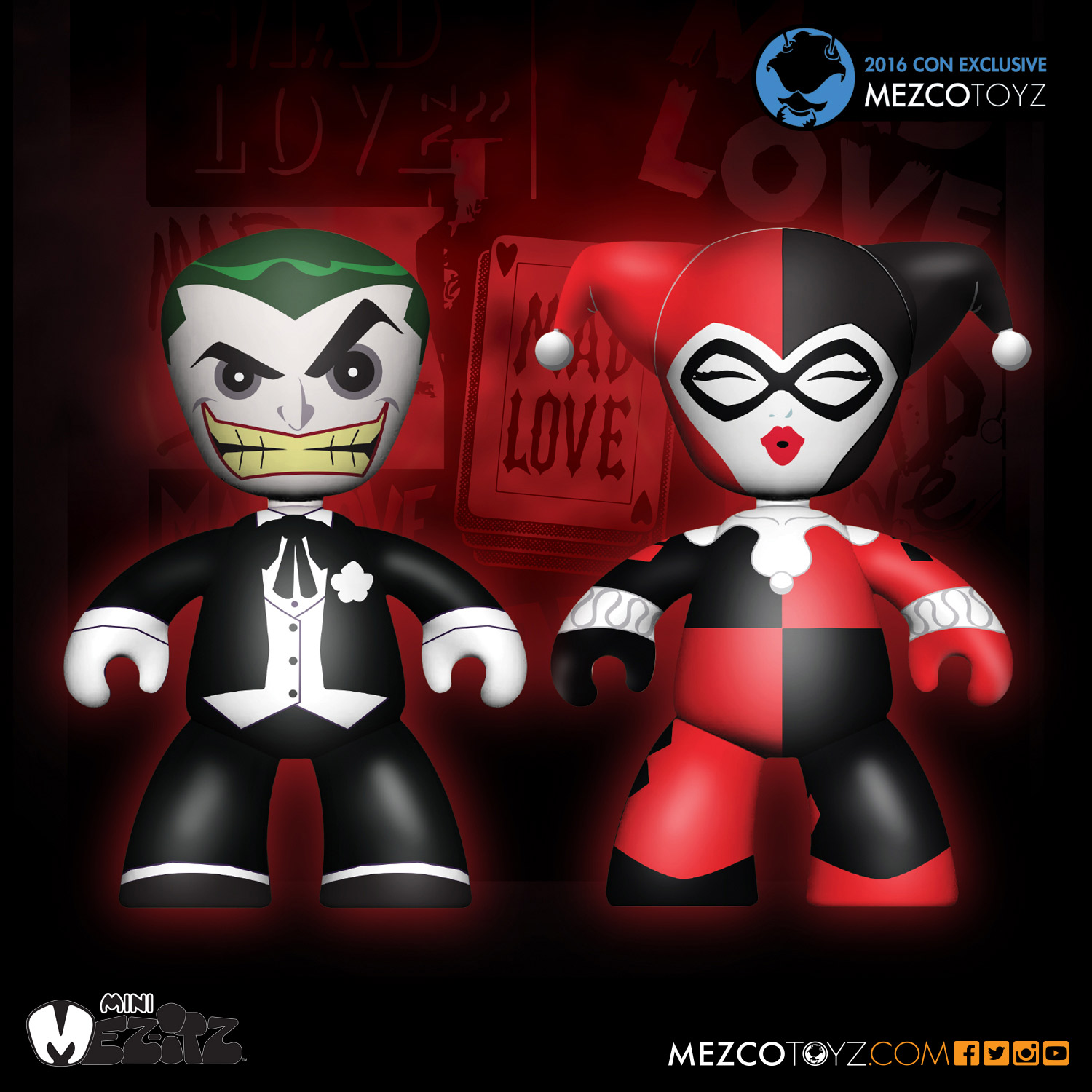 Mezco adds a second ThunderCats SDCC 2016 exclusive to the mix with their ThunderCats Phasing Tygra action figure, which is part of Mezco's Mega Scale TuhnderCats line. The item retails for $40.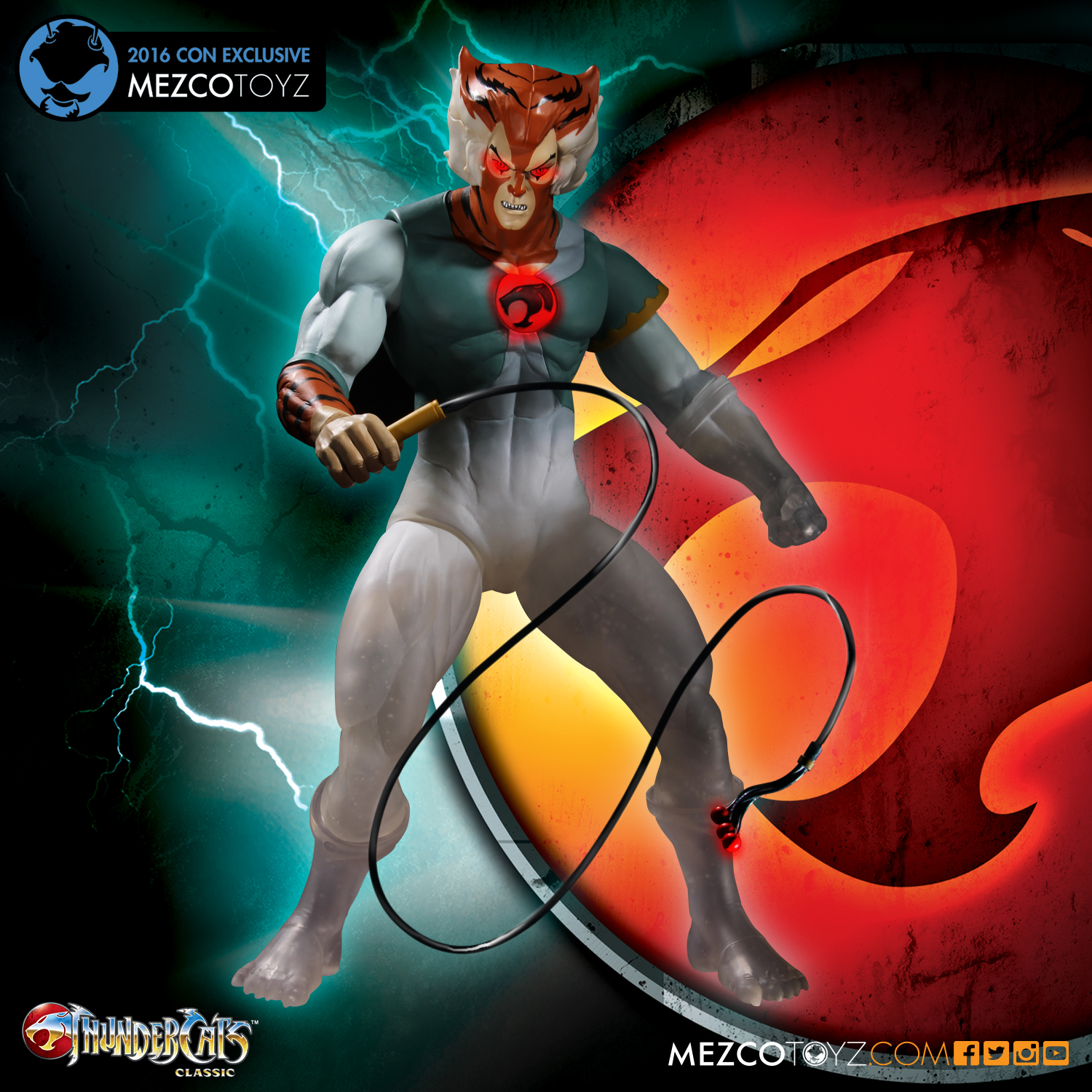 Mezco's popular line of One:12 gets an all new addition the the SDCC exclusive One:12 Classic Captain America figure. He features a completely new head sculpt of his retro winged helmted and comes with an alternate unmasked head. The figure also comes with a shield, a boot knife, a shield harness, and differnt hands for posing and fighting. Cap comes equipped with strong micro magnets embedded in his upper gloves and harness that connect to the underside of his shield – so he'll never lose the shield. The entire set comes encased in a deluxe, round tin package with his shield insignia printed on the top, and inside, you'll find a super soldier transformation chamber (where through the magic of lenticular animation, you can see Steve Rogers change from skinny Steve to Captain America). The item retails for $110.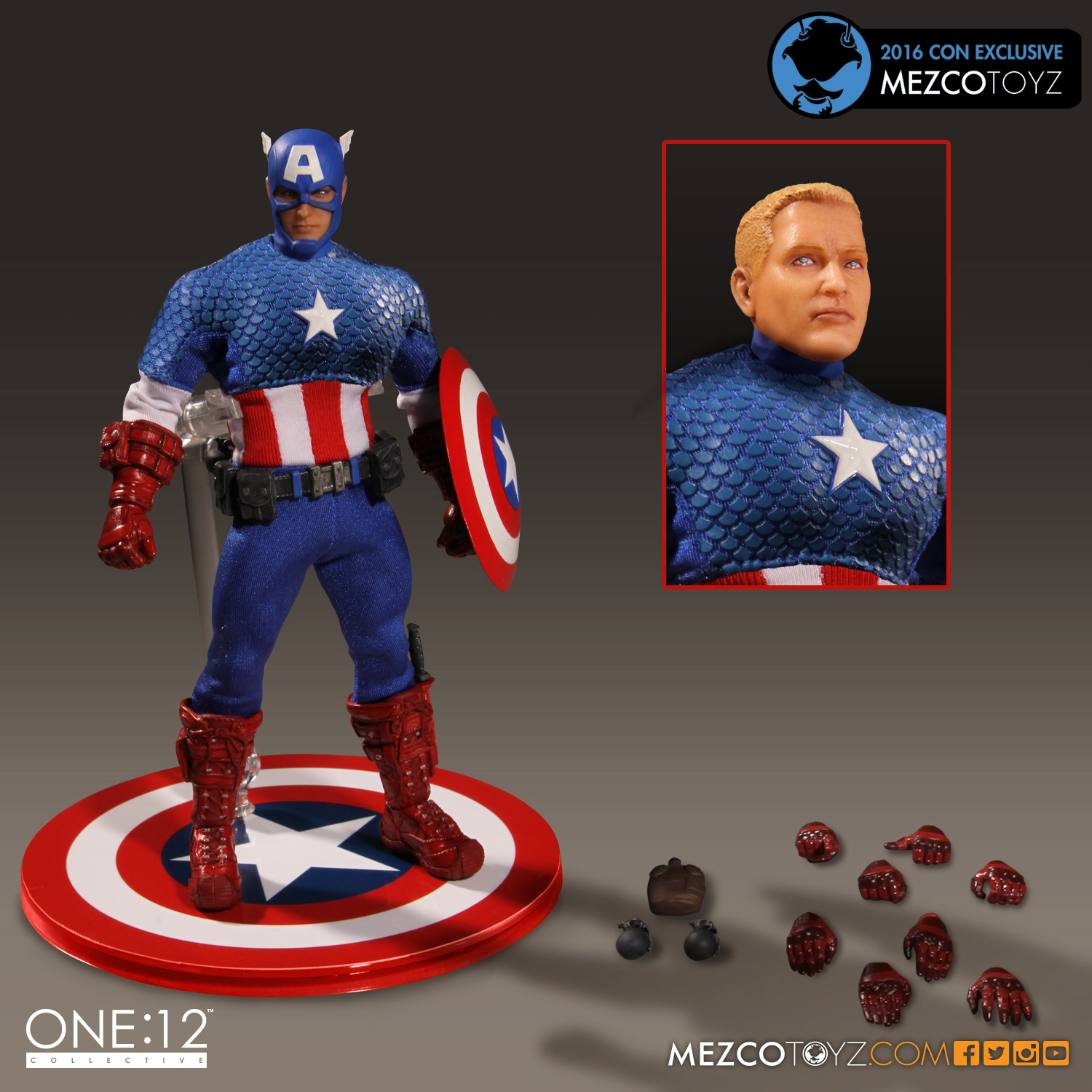 It wouldn't be Mezco at San Diego Comic-Con without a Living Dead Dolls exclusive, and this year's is Living Dead Dolls Rain. Part of the single Doll Resurrection series, Rain comes in a simple gown with feathery wings of ghostly white, and a thorn of crowns. This marks the first time any variant of the original Rain has been made. She retails for $60.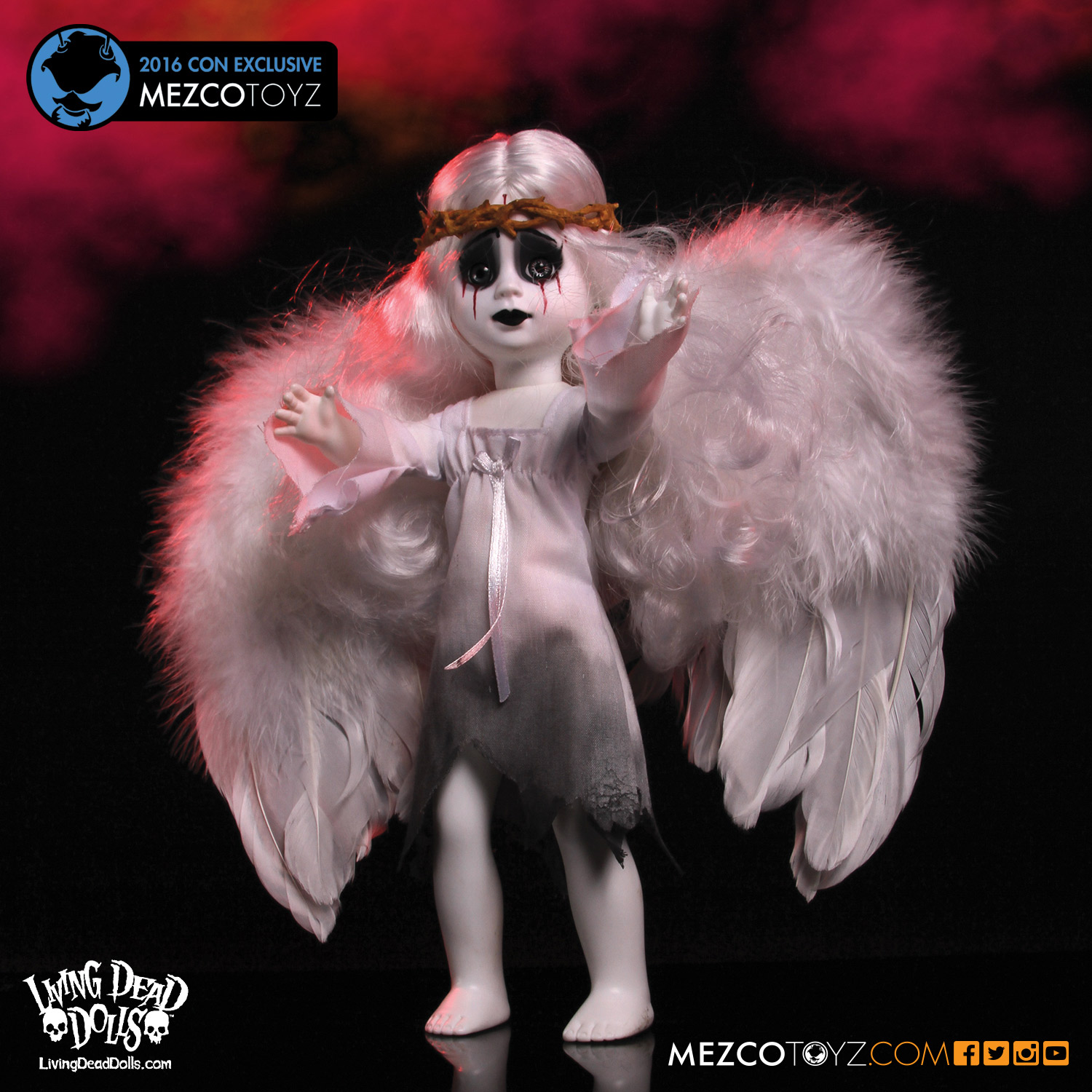 Finally, Mezco is bringing another One:12 collectible, this time in the form of a One:12 Collective Batman v Superman Armored Batman exclusive. Armored Batman's eyes light up, and components of his armor are cast in real metal (not die-cast!). He comes equipped with a metal kryptonite spear, and wears his cloth outfit from the film underneath the armor. He also comes with three sets of hands and his heavy-duty grapple gun. No word yet on pricing.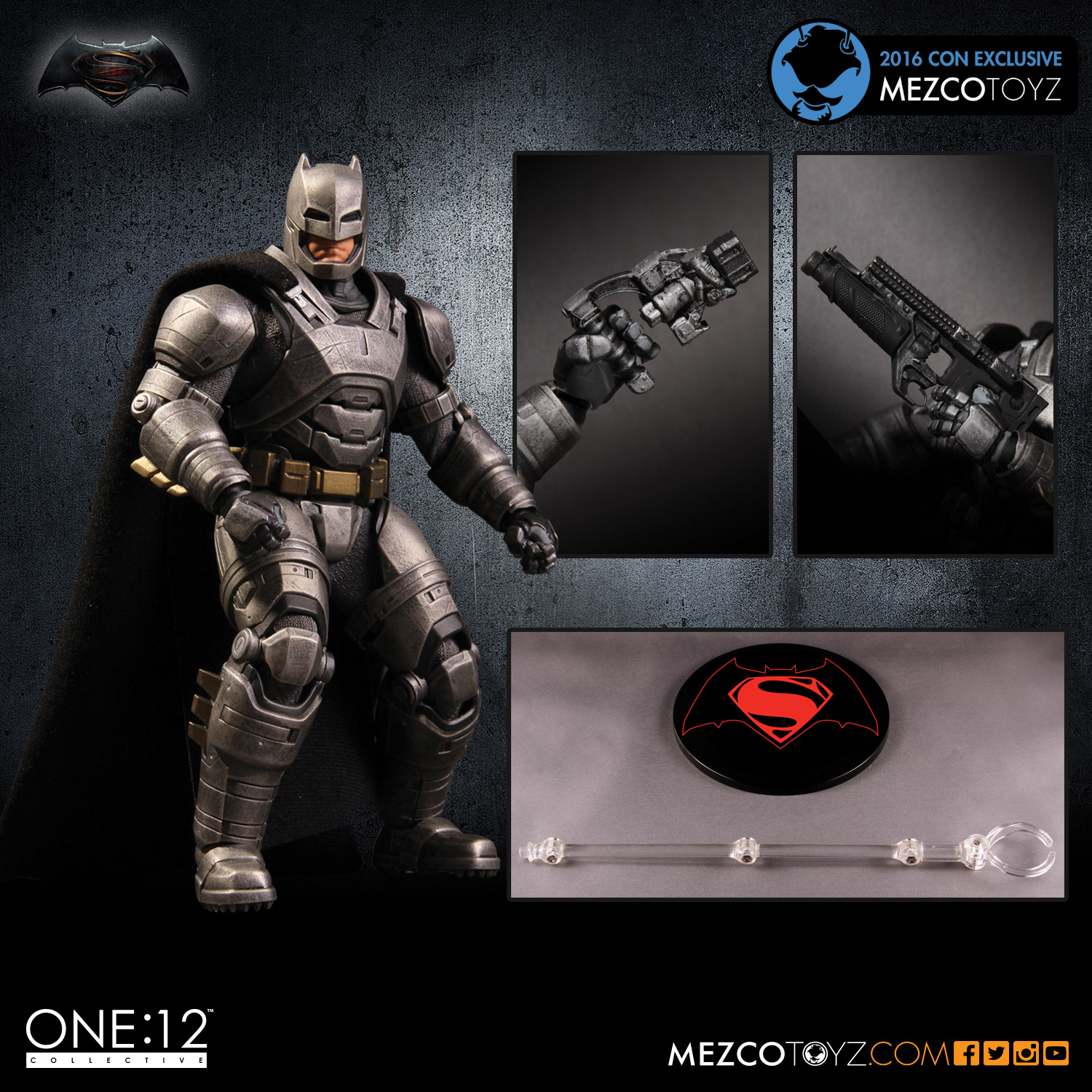 Which Mezco exclusives will you be pre-ordering? Let us know in the comments.