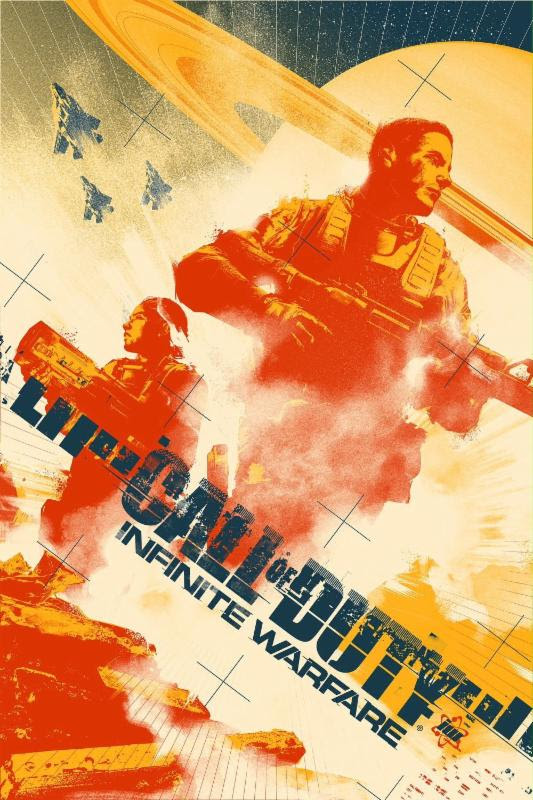 Attention, San Diego Comic-Con attendees – Call of Duty is returning to San Diego Comic-Con this year.
On Thursday, July 21, at 1PM in Room 6BCF, Activision and Infinity Ward, along with Kinda Funny's Greg Miller ,will take fans behind-the scenes of the rich narrative in Call of Duty: Infinite Warfare. The 60-minute panel will debut never-before-seen footage from the game's all-new story and unpack the creative process of crafting the campaign. Members of the studio and cast will share new details and provide a glimpse into the 'making-of' the unforgettable journey players will undertake when Infinite Warfare launches worldwide this November 4.
Panelists include:
Taylor Kurosaki, Narrative Director at Infinity Ward
Jeff Negus, Director of Photography at Infinity Ward
Brian Bloom (The A-Team, Once Upon a Time in America)
Jamie Gray Hyder (True Blood, Graceland)
David Harewood (Supergirl, Blood Diamond)
Jeffrey Nordling (Sully, Big Little Lies)
Best of all? Panel attendees will receive a limited edition, hand-numbered Call of Duty: Infinite Warfare lithograph poster with special finishing treatments, created in partnership with Mondo and drawn by artist Matt Taylor.