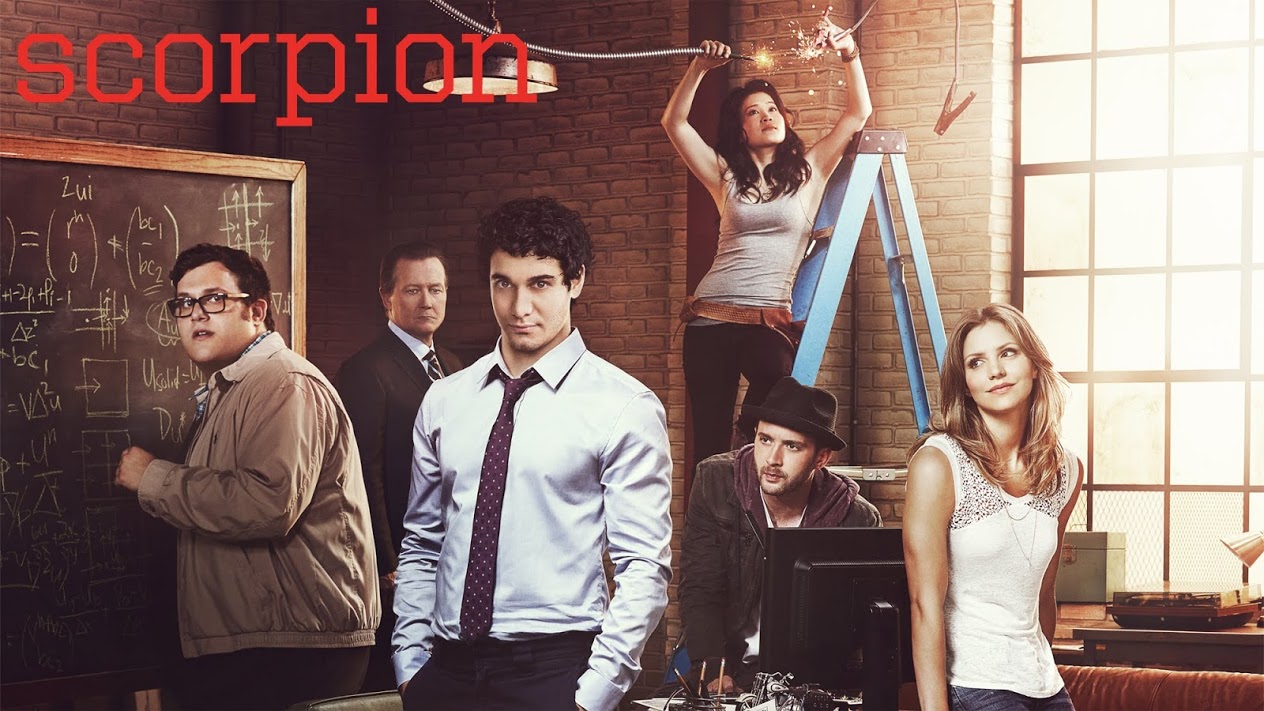 CBS is back at San Diego Comic-Con with a host of panels all week, as well as giveaways and more.
Outside of the convention center, keep an eye out for CBS sponsored free rides in electric cars promoting The Late Late Show with James Corden, MacGyver, Kevin Can Wait, and more. There will also be brand ambassadors roaming the Gaslamp, giving fans a MacGyver multi-tool, The great Indoors lounge chairs, collectible Scorpion buttons/pins, and CBS Comedy LOL-ipops and trading pins featuring the logo of the upcoming Star Trek series.
Additionally, you'll be able to find them with panels for both returning favorites and new ones – including the return of the Thursday morning block in Ballroom 20, which will see Scorpion, American Gothic, MacGyver, and a fan favorites panel featuring cast from NCIS: Los Angeles, NCIS, Criminal Minds, Zoo, and Criminal Minds: Beyond Borders.
Here's the full panel list:
THURSDAY, JULY 21
CBS Television Studios Block
(Featuring SCORPION, AMERICAN GOTHIC, FAN FAVORITES and MACGYVER)
12:00-3:00 PM (Ballroom 20)
SCORPION #TeamScorpion #SDCC2016
 #TeamScorpion, we've got a case! We need to retrieve the inside scoop on what's happening this fall with #Waige, #Quintis and the rest of our favorite band of misfit geniuses. Back by popular demand, Monday night's top-rated drama series, SCORPION, returns to SDCC for the third year in a row with the stars and producers giving fans the intel on plots, story arcs and romances before anyone else. Fans can join series stars Elyes Gabel ("World War Z"), Robert Patrick ("Terminator 2"), Katharine McPhee ("Smash"), Eddie Kaye Thomas ("American Pie"), Jadyn Wong ("Broken Trail"), Ari Stidham ("Huge") and executive producer Nicholas Wootton (subject to availability) for a panel discussion moderated by Patrick Gomez (@PatrickGomezLA) from PEOPLE magazine.
**A SCORPION signing with the cast will take place from 11:00-11:30 AM on Thursday at the Entertainment Earth booth (#2343).
AMERICAN GOTHIC #AmericanGothic #SDCC2016
See how the other half kills with AMERICAN GOTHIC, CBS's new summer series centered on a prominent Boston family that is reeling after a chilling discovery links someone in their midst to an infamous string of murders. As shocking secrets from the past and present are revealed, the mounting suspicion and paranoia threatens to tear the family apart. Get an exclusive sneak peek at what's behind closed doors at the Hawthorne estate followed by a panel discussion with the stars and producer. AMERICAN GOTHIC stars Juliet Rylance ("The Knick"), Antony Starr ("Banshee"), Virginia Madsen ("Sideways"), JustinChatwin ("Shameless"), Megan Ketch ("Jane the Virgin"), Elliot Knight ("Sinbad"), Stephanie Leonidas ("Defiance") and Gabriel Bateman ("Lights Out").
FAN FAVORITES    #CBSFANFAVORITES #SDCC2016
It's Throwback Thursday at Comic-Con with some of your favorite CBS stars! Join Eric Christian Olsen ("NCIS: Los Angeles"), Daniela Ruah ("NCIS: Los Angeles"), Wilmer Valderrama ("NCIS"), Kirsten Vangsness ("Criminal Minds"), Daniel Henney ("Criminal Minds: Beyond Borders") and James Wolk ("Zoo") as they throwback to the early days of their careers and the most memorable moments from the sets of their shows. Don't miss the fan Q&A when they will exclusively tease what's ahead for their characters in the upcoming season. Kevin Frazier (@KevinFrazier), host of "Entertainment Tonight," will moderate Fan Favorites.
MACGYVER #MacGyver #SDCC2016
Mac is back! The action-adventure drama, and hugely popular, MACGYVER is coming back to CBS this fall in the reimagining of the classic series. MacGyver creates a clandestine organization within the U.S. government where he uses his extraordinary talent for unconventional problem solving and vast scientific knowledge to save lives. MacGyver and his team take on the responsibility of saving the world, armed to the teeth with resourcefulness and little more than bubble gum and a paper clip. Fans will be joined by series stars Lucas Till ("X-Men"), George Eads ("CSI") and Executive Producers Peter Lenkov ("Hawaii Five-0") and James Wan ("Furious 7") for an exclusive sneak peek of the first season, followed by a panel discussion. Michael Yo (@MichaelYo), correspondent for "The Insider" will moderate.
FRIDAY, JULY 22
THE BIG BANG THEORY (Presented by Warner Bros. Television)
10:00–11:00 AM (Ballroom 20) #WBSDCC
Inside THE BIG BANG THEORY Writer's Room — THE BIG BANG THEORY's writers return to San Diego to take you inside the biggest moments of season nine and behind-the-scenes of TV's #1 scripted series/comedy! From the wedding and the baby news, to "Shamy's" big night, find out what goes into making the hit series each week and how the writers keep things fresh after more than 200 episodes! Join the show's executive producers and writers for a lively discussion and special video presentation.
From Chuck Lorre Productions, Inc. in association with Warner Bros. Television, THE BIG BANG THEORY returns for season 10 on Monday, Sept. 19. (The Big Bang Theory: The Complete Ninth Season will be released on Blu-ray and DVD on Sept. 13.)
STAR TREK: CELEBRATING 50 YEARS
(Presented by CBS Television Studios and CBS Consumer Products)
2:00-3:00 PM (Hall H) #StarTrek50
Sept. 8, 2016 marks the 50th anniversary of the first broadcast of STAR TREK. What began as a TV show became a window into the future and a reflection of our greatest hopes and dreams. By envisioning a world where technology and science improve the human condition and where peace and unity transcend conflict and separation, STAR TREK has inspired children, parents, engineers, scientists, entrepreneurs and viewers around the world. It's also spurred countless real-world innovations and "firsts"… giving a name to a Space Shuttle (the Enterprise), launching one of the first and most passionate worldwide fandoms and featuring the first interracial kiss on U.S. television. Join William Shatner, Scott Bakula, Michael Dorn, Jeri Ryan and Brent Spiner. The conversation will be moderated by Bryan Fuller, executive producer of the new STAR TREK television series coming to CBS All Access, following its CBS Television Network preview in January 2017.