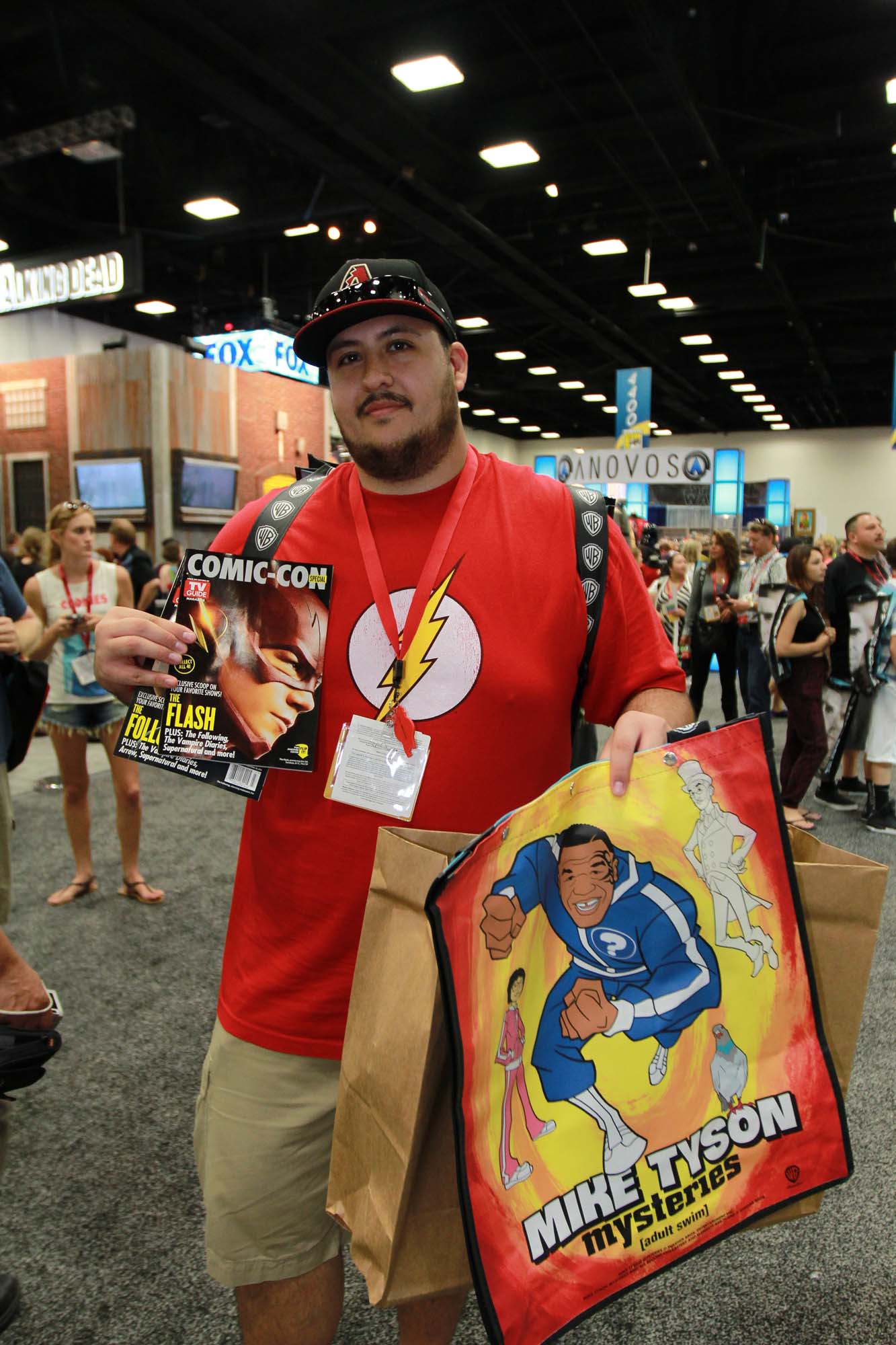 With badges being mailed out this year for most attendees (more on that in a moment), we've gotten a lot of questions about on-site pick-up for lanyards, WB bags (and check out all 18 designs this year!), and souvenir programs.
So let's start with what we do know, which is this: Badges were mailed out, provided the buyer of your badge entered a domestic US address. However, it was only badges that were mailed – so lanyards, WB bags, and souvenir programs will be picked up on-site in Sails Pavilion this year. For those whose badge buyer entered an international address, you're going to be heading to the Marriott Marquis & Marina to pick-up your general attendee badge (and here are the hours for that). If you're press/pro/exhibitor, you'll be picking up at the Convention Center in your designated area. There will be no more badge pick-up in Sails Pavilion.
But we have some thoughts, based on things like logic and experience, so hear us out.
Since badge pick-up is no longer in Sails Pavilion, there is no way to get to Sails Pavilion without a badge anymore. There's no entrance except through the front doors. Which means that if you don't have a Preview Night badge – you're not going to Sails, and you're not collecting your lanyard/bag/program that night. On Preview Night, they may open this area earlier for those with Preview Night badges. We'll have to wait and see on that point.
[UPDATE] For international attendees picking up at the Marriott, you may also pick up your bag, books, and lanyard in this area. For that reason, it may be possible for a domestic attendee to head over there and pick up lanyards/bags/programs ahead of getting into the Sails Pavilion — so it's certainly worth a shot. Pick-up is listed as a start time of 3PM, but it's always been open much closer (closer to 12-1PM).
Your RFID badge will be scanned in order to pick-up. Limit of one set per person.
So, there you have it. If CCI actually does announce more information, we'll let you know.