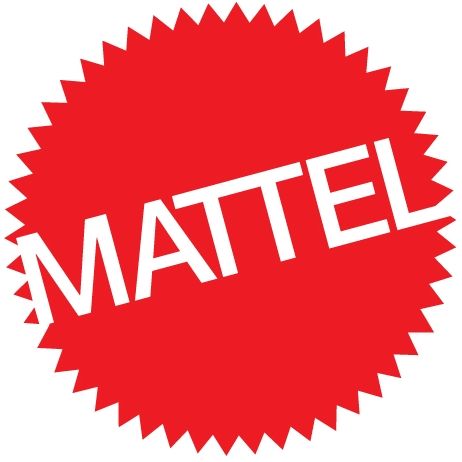 Mattel is one of the biggest players at San Diego Comic-con every year – and in addition to their must-have exclusives, they'll also be holding panels and autograph sessions at the convention.
Join Mattel's team to discuss everything from WWE, DC Collector Figures, Monster High, and more – and maybe get a few figure reveals along the way.
Then you can swing by Booth #3029 for signings with Kevin Eastman, Shockmaster, and more.
Mattel Panels:
Thursday, July 21st
Mattel & WWE Fan Panel
1:00p.m. – 2:00p.m., (Room 5AB)
Join The New Day (Kofi Kingston, Big E & Xavier Woods) along with AJ Styles & Becky Lynch, for a fun-filled hour that definitely won't be sour! Get your recommended daily value of positivity, unicorn magic and action figures in this gluteus-free panel featuring never-seen-before Mattel figure reveals along with a Q&A session moderated by NXT Color Commentator Corey Graves.
Friday, July 22nd
Mattel's DC Comics Collector Figures: The Rebirth of Multiverse
11:00a.m. – 12:00p.m. (Room: 25ABC)
Mattel Designers (Bill Benecke, Steve Redinger, Jason Langston), Four Horsemen Studios Principles (Jim Preziosi, Eric Treadaway, Eric "Cornboy" Mayse), and Warner Bros. VPs of Global Toys (Julian Montoya) discuss the design and creation of DC Comics Multiverse collector figures. Panelists will partake in a Q&A session moderated by Daniel Pickett (Action Figure Insider).
Saturday, July 23th
Mattel Presents: Monster High 2016
11:30am – 12:30pm (Room 5AB)
Welcome to Monster High! This is a panel for Monster High fans of all ages. Be the first to experience exclusive scenes from upcoming movies with new character introductions and real-time commentary from the creators! The panel is hosted by "Draculaura" (voice actress Debi Derryberry) and also allows for fan Q&A with our toy and packaging designers, and content creators. There will also be fan costume contest with fantastic prizes for the winners!
Mattel Signings (Booth #3029):
Thursday, July 21st
2:30 PM WWE New Day Signing with Kofi Kingston, Big E and Xavier Woods
4:30 PM Mega Bloks® TMNT™ signing featuring Teenage Mutant Ninja Turtle co-creator, Kevin Eastman
Friday, July 22nd
11 AM WWE Signing with Shockmaster, AJ Styles and Becky Lynch
2 PM DC Super Hero Girls
Saturday, July 23th
2:00 PM Monster High Signing