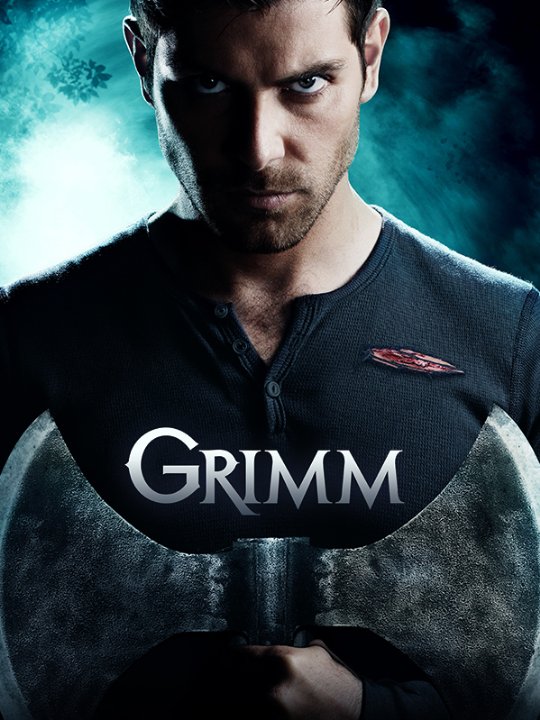 While NBC has not yet made an official announcement about this year's San Diego Comic-Con panels — that hasn't stopped others from doing so. Thanks to TV writers Eric Kripke and David Shulner, we now know of at least three NBC-produced series heading to the convention: the upcoming Emerald City and Timeless, as well as the return of Grimm.
Kripke, creator for the upcoming Timeless which stars Abigail Spencer, Matt Lanter, and Malcolm Barrett as an unlikely trio traveling through time to battle unknown criminals in order to protect history as we know it, tweeted today that the series will be at the convention. Kripke and fellow writer Shawn Ryan will both in attendance, along with the cast — and the pilot will be screened.
YES. I'll be there. So will @ShawnRyanTV. So will our stars. Screening the pilot & some surprises! #Timeless. #SDCC https://t.co/thPuLTVS4R

— Eric Kripke (@therealKripke) June 29, 2016
[UPDATE] The Hollywood Reporter has confirmed that the Timeless panel will take place Saturday, July 23 from 4:15PM-5:15PM in Room 6A, with cast members Spencer, Lanter, Barrett, and Goran Višnjić to preview the new drama, along with Kripke and Ryan.
Fellow showrunner David Shulner also revealed that his series, Emerald City, will also be heading to the convention — in the form of a sneak peek during the Grimm panel. If that name sounds familiar, it's because the series was actually promoted on buses at San Diego Comic-Con 2014 — but it's undergone several changes since then, the new mini-series stars Vincent D'Onofrio, Adria Arjona, and Gerran Howell.
Expect Grimm to bring back series regulars for a Ballroom 20 panel.
https://twitter.com/davidschulner/status/748309734743105536
[UPDATE #2] And now, Grimm has a panel room, date, and time. Actor Sasha Roiz, who plays Sean Renard on the series, revealed that Grimm is set for Saturday, July 23 from 2:30pM-3:15PM.
Hey gang hope to see you all in San Diego this year. The #grimm panel is on July 23 at 2:30-3:15pm in Ballroom 20. #SDCC2016 @NBCGrimm

— sasha roiz (@sasharoiz) July 8, 2016