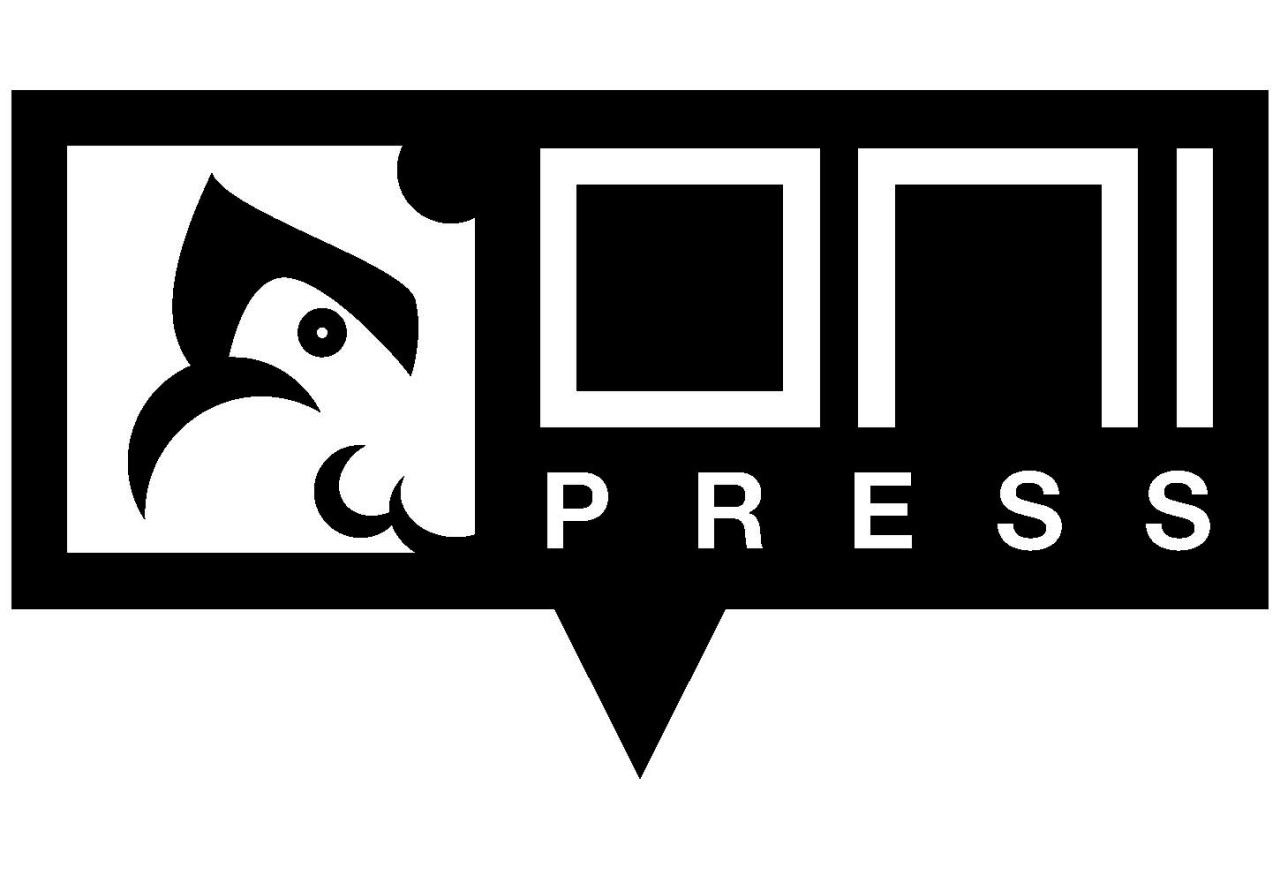 Our friends at Oni Press are back at San Diego Comic-Con this year – and in addition to the amazing exclusives they're bringing , you can also find them all week long with panels for some of your favorite Oni properties (including Modern Romance and Invader ZIM), and amazing talent at their booth. Swing by Booth #1833 to get an autograph from talent like Katie Cook, Marguerite Bennett, Zander Cannon, and many, many more.
Here's a look at their offerings:
Modern Romance Comics, Friday, 7/22/16, 2:00 p.m. – 3:00 p.m., Room 32AB
Once a staple of the Golden Age, romance comics have faded into the background in recent years—but now they're making a comeback and tackling a wider variety of love stories than ever before! Join Carrie Sessarego (Smart Bitches, Trashy Books),Janelle Asselin (Rosy Press publisher), Sarah Kuhn (Heroine Complex, Fresh Romance), Thom Zahler (Love and Capes, Long Distance), and Cecil Castellucci(Shade the Changing Girl, The Plain Janes) as they discuss both classic and new romance comics, some of comics' most enduring love stories, and the challenges and joys unique to creating romantic stories in comics!
Invader ZIM Conquers San Diego Comic-Con, Saturday, 7/23/16, 2:00 p.m. – 3:00 p.m., Room 29AB
It's been one year since the premiere of the Invader ZIM comic books, based on the popular Nickelodeon series, so join us for a retrospective of the series so far as well as hints for what's to come! Featuring Jhonen Vasquez (series creator, control brain), Aaron Alexovich (character designer, artist), Dave Crosland (comic artist), and Megan Lawton (inker) all telling horrible, horrible secrets about the comic book series.

Monster Battle Time!, Sunday, 7/24/16, 11:00 a.m. – 12:00 p.m., Room 32AB
It's MONSTER BATTLE TIME once again! Three artists team up to draw monsters described by audience members IN THE MOST EXTREME BATTLE OF 2016! Featuring the talents of Sarah Graley (Rick and Morty: Lil' Poopy Superstar), D.J. Kirkland (Black Mage), Zach Lehner (Junior Braves of the Apocalypse)! Free comics for ALL attendees!
Thursday, 7/21
Fresh Romance signing with Marguerite Bennett, Janelle Asselin, and Sarah Kuhn, noon–1 PM
Rick and Morty: Lil' Poopy Superstar signing with Sarah Graley and Katie Cook, 1:30–2:30 PM
Ted Naifeh (Night's Dominion, Princess Ugg, Courtney Crumrin)signing, 3–4 PM
Signing with 2016 Eisner Award nominees Zander Cannon (Kaijumax) and Ben Towle (Oyster War), 4:30–5:30 PM
Invader ZIM signing with Jhonen Vasquez and Megan Lawton, 6–7 PM
Friday, 7/22
Jeff Steinberg: Champion of Earth signing with Joshua Hale Fialkov and Tony Fleecs, noon–1 PM
Rick and Morty: Lil' Poopy Superstar signing with Sarah Graley, 1:30–2:30 PM
Fresh Romance signing with Marguerite Bennett, Janelle Asselin, Sarah Kuhn, and Kate Leth, 3:30–4:30 PM
Brik signing with Adam Glass, 5–6 PM
Invader ZIM signing with Jhonen Vasquez, 6–7 PM
Saturday, 7/23
Merry Men signing with Robert Rodi and Ed Luce, 11 AM–noon
Ted Naifeh (Night's Dominion, Princess Ugg, Courtney Crumrin) signing, noon–1 PM
Rick and Morty/Rick and Morty: Lil' Poopy Superstar signing with Kyle Starks and Sarah Graley, 1:30–2:30 PM
Invader ZIM signing with Jhonen Vasquez, Aaron Alexovich, Dave Crosland, and Megan Lawton, 3:30–4:30 PM
Junior Braves of the Apocalypse signing with Greg Smith, Michael Tanner, and Zach Lehner, 5–6 PM
Sunday, 7/24
Jeff Steinberg: Champion of Earth signing with Joshua Hale Fialkov and Tony Fleecs, 1:30–2:30 PM