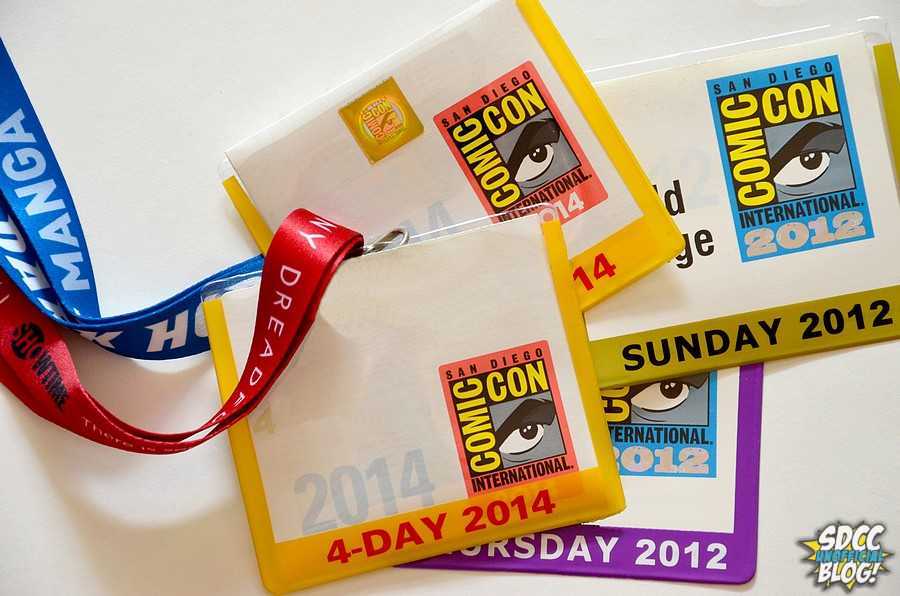 The times, they are a-changin'.
Comic-Con International recently updated the 'Notices' section of Member IDs with quite a few important tidbits of information, but the most important one refers to Preregistration – or as it's now known, Returning Registration. While for the last several years, the event has occurred around November, next year's registration is set to for "sometime in early 2017".
As announced at Talk Back this year and likely due to the newly implemented RFID technology this year, you won't need to input any information from your badge to validate yourself for the sale.
Returning Registration for San Diego Comic-Con 2017 is only available to those who attended San Diego Comic-Con 2016 as a general attendee. Just like always, you'll be able to purchase up to three badges during the sale, so long as each person you're purchasing for is eligible on their own. Want to know if you're eligible? You can log into your Member ID right now to see.
Open Registration, whose name isn't changing and which is still available to anyone so long as they sign up for a Member ID before it closes prior to the event, will occur "shortly after Returning Registration is complete".
Professional applications, which were set to end on September 30, have been extended. If this is your first time to apply for Professional status or if you need to re-verify your status, you can now apply through October 10. Press applications for 2017 are not yet open, but should open sometime this month.
What does all of this mean? This isn't the first time that Preregistration (sorry, Returning Registration) has been pushed to the spring. It was held February 8 back in 2014 – the first year of the EPIC Registration waiting room. Does this delay again signal a larger change on that scale? Or is it simply to help prepare EXPO Logic, who acquired EPIC last year, more time to prepare for the sale? Given how well onPeak handled the transition from Travel Planners for the hotel sale (also an acquisition), a little extra time might not be a bad thing in order to get it right.
If we were the betting kind of blog, we'd put our money on a similar timeline to 2014, which saw Preregistration on February 8, Open Registration on March 15, and the General Hotel sale on April 8.
Guess we'll have to wait and see.