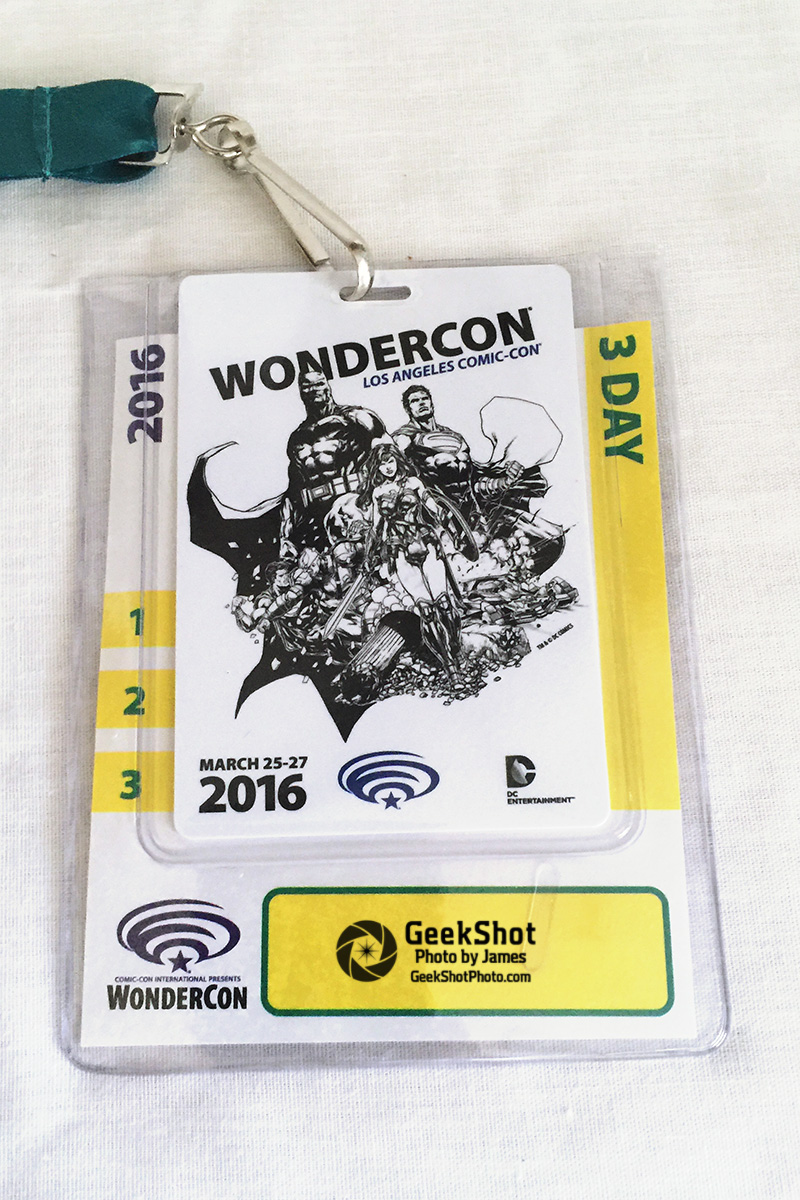 When WonderCon 2017 badges went on sale last month, the process received a rather quiet revamp with some very cool additional functionality.
Rather than utilizing a company like Interactive Ticketing, Comic-Con International appears to be hosting their own badge sale for WonderCon this year – with payment processing done through Stripe.com.
Possibly because they're moving some of the back-end processes to in-house, you no longer need to hold onto your confirmation e-mails for dear life. Instead, after you purchase your badge(s), you can simply log into your Member ID, click the 'Registration Info' tab, and be able to view your confirmation (which helpfully also includes information on badge pick-up hours) or even request a refund right there.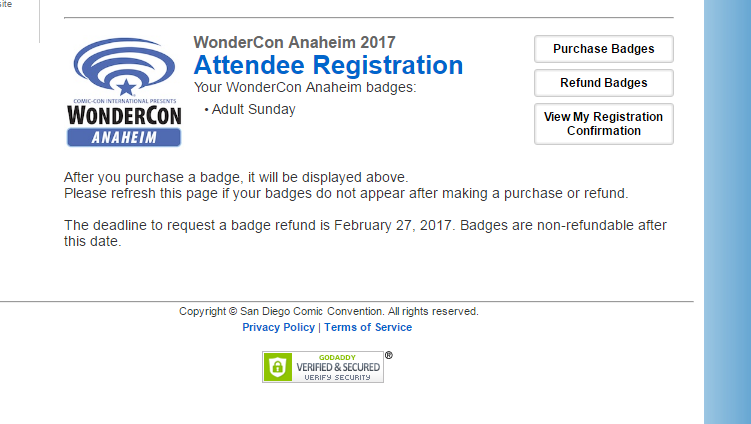 Now, badges are still being mailed to domestic attendees – but for international attendees or anyone who likes having a back-up plan, this is all great news, and one of the most requested changes over the years.
With Returning Registration (formerly known as Preregistration) occurring so late this year for SDCC, could we see a similar revamp to the system for San Diego Comic-Con? The last time that registration took place this late – February 8, 2014 – was due to a complete overhaul of the process to the randomized waiting room for EPIC Registration (now EXPO Logic).
Interestingly, EXPO Logic does not list Comic-Con International as a client, and when we reached out to EXPO Logic representatives, we were told that they are not contracted with CCI this year. It's still possible that the representatives we spoke with were misinformed, or that CCI is moving to another ticketing company. However, if they are moving that sale to in-house (which is still a big if – WonderCon and SDCC ticket sales have rarely been done in the same way or by the same companies, but it's clear CCI is trying some new things this year), if they can pull it off, it looks like it could offer up some improved functionality. The lack of EXPO's traditional waiting room could easily be replaced by Queue-It (which is used in the hotel sale, and used by ticketing companies worldwide) or something similar to still offer randomization and a slow trickle of attendees onto CCI's ticketing page.
We'll update as we learn more.
Are you excited about these changes to WonderCon registration? Let us know in the comments.