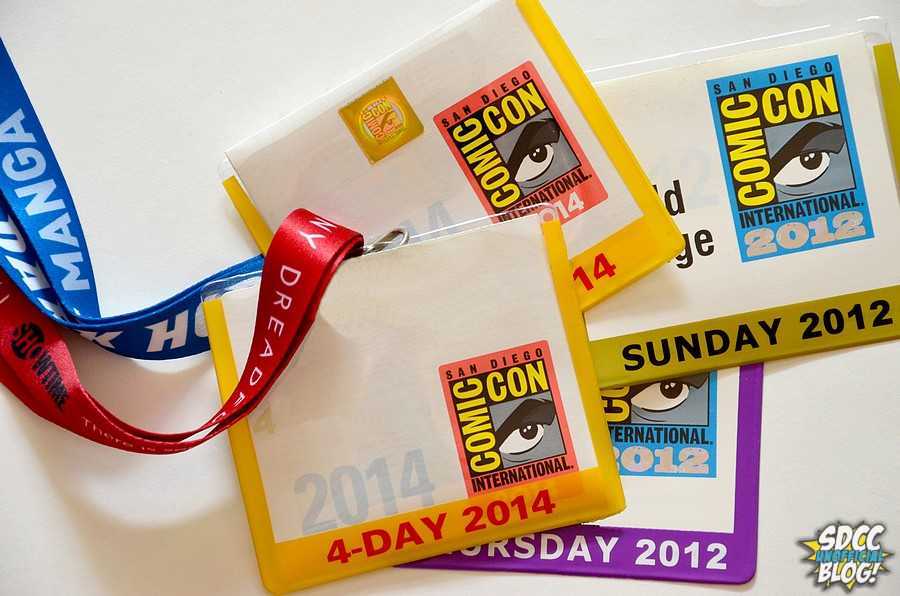 First off: We still don't know when Returning Registration or Open Registration for San Diego Comic-Con 2017 are happening.
But thanks to a new update from Comic-Con International, we do know some information.
The system will apparently look largely like it has in the past, with the EXPO Logic Waiting Room (formerly EPIC Registration) still in play. You'll still be able to purchase up to three badges during the sale, including for yourself, assuming that each individual person is eligible on their own. For Returning Registration, that means that each person must have attended in 2016 as a general attendee (so no press, pros, volunteers, etc.). For Open Registration, all you need is a Member ID to participate.
The biggest change this year is that badges will now be shipped directly to the badge holder, rather than the individual buyer (just make sure you've double-checked your mailing address in your Member ID by May 18, 2017). That's good news for many, and should make group buying easier, as you won't have to worry if your buyer is going to ship you your badge. However, just like last year, international attendees will still pick up their badges onsite.
We also now have badge prices for 2017 – with prices up $5 per day Wednesday-Saturday for adults compared to 2016, and Sunday staying flat to last year. If you choose to purchase all four days plus Preview Night, a badge will set you back $265. Here's a look at this year's prices: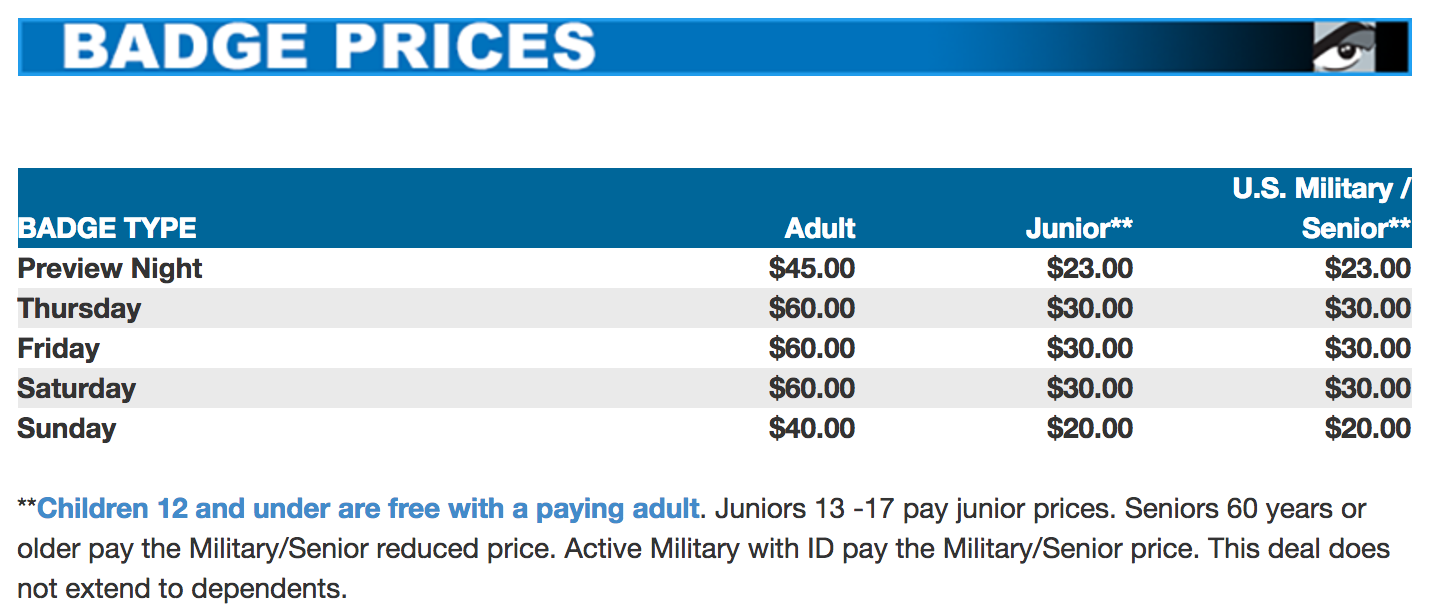 What's most interesting to us about this news is that several representatives for EXPO Logic told us a few weeks ago that they weren't currently contracted to work with CCI this year. Considering how delayed everything has been, we've been thinking that they were moving to a new system. Since they're not, does that mean that CCI attempted a new system and tested it extensively, found it lacking, and decided to go back to EXPO? Or does it mean that these late badge sales are just "the new normal"?
You can read the complete update on CCI's site.
Are you excited to at least have some information? Let us know in the comments.