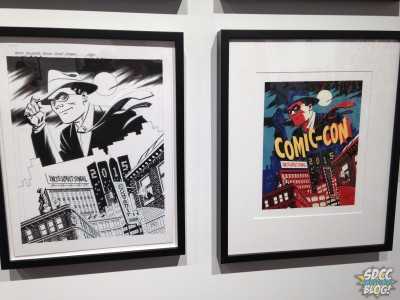 The San Diego Hall of Champions announced today that they are relocating from their current home at the Federal Building in Balboa Park to Petco Park – and taking their place will be none other than Comic-Con International (just as we speculated last year).
CCI will be using the facility as the Comic-Con Center for Popular Culture – possibly a larger version of "The Art of Comic-Con" library exhibit they hosted last year.
"Even as we prepare our sister show WonderCon in Anaheim this month, we are excited to be part of this announcement," a Comic-Con spokesperson said in the press release. "The Hall of Champions has our deepest appreciation in helping us to achieve this new chapter in Comic-Con history. This center will provide a year round interactive celebration of the innumerable aspects of popular culture."
We'll share more information as we get it.
Are you excited about a Comic-Con museum? Let us know in the comments.