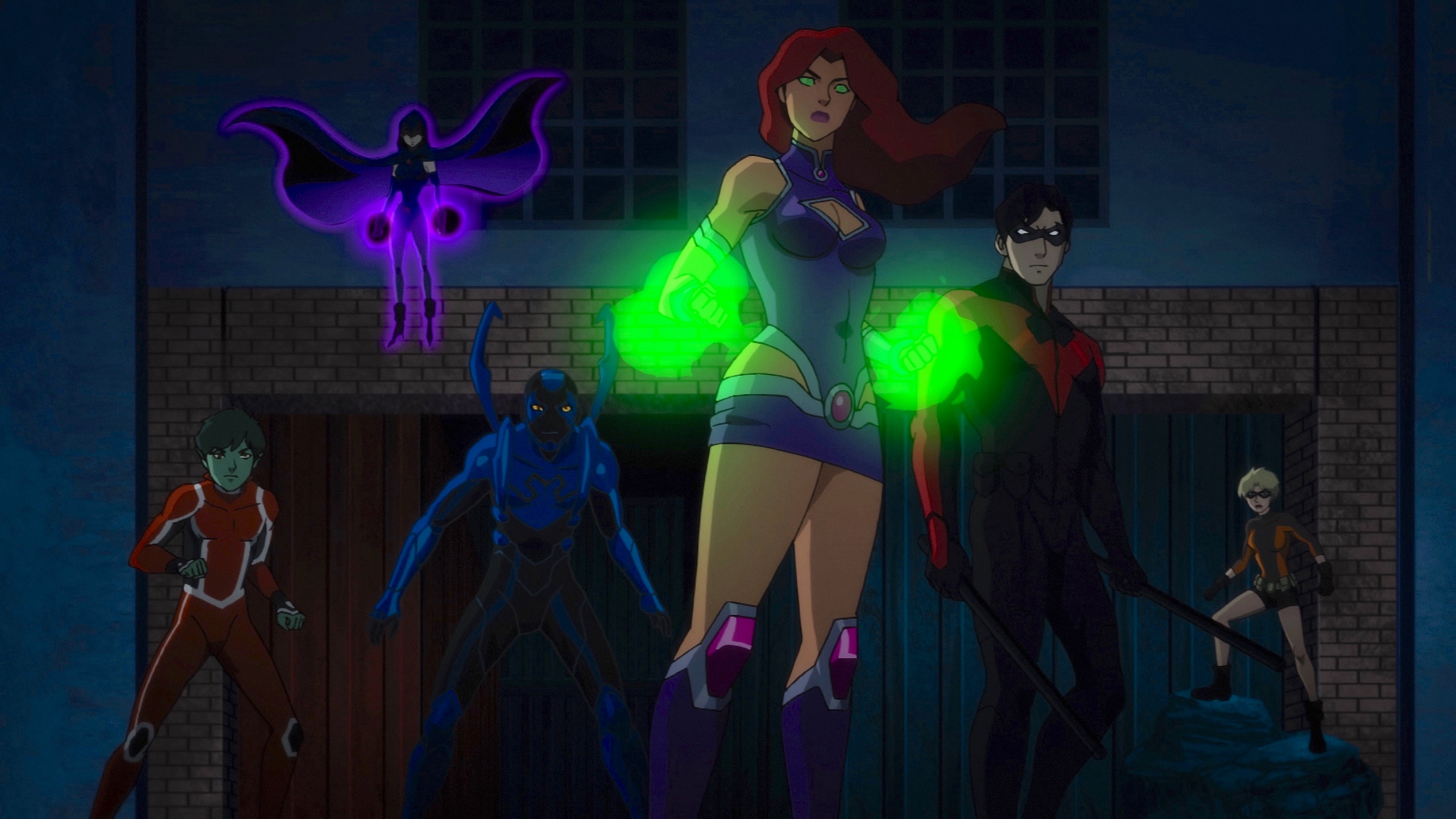 There's good news for DC Animation fans heading to WonderCon this spring: Teen Titans: The Judas Project, the latest animated feature film produced by Warner Bros. Animation, DC Entertainment and Warner Bros. Home Entertainment, will be making its world premiere during WonderCon Anaheim 2017.
In the film, the Teen Titans – Beast Boy, Raven, Blue Bettle, Robin, and the just-returned Nightwing – have built a cohesive team in their never-ending battle against evil, but their newest teammate, the mysterious and powerful Terra, may be altering that dynamic. Meanwhile, an ancient evil, Brother Blood, has awakened, and familiar foe Deathstroke is lurking in the shadows.
Attendees can stop by for the world premiere at 6PM on Friday, March 31 in the Arena – and stay put for a panel discussion afterwards featuring voice actors Sean Maher (Nightwing), Taissa Farmiga (Raven), Jake T. Austin (Blue Bettle), Brandon Soo Hoo (Beast Boy), Kari Wahlgren (Starfire), and Stuart Allan (Robin/Damian). Also attending the panel will be director Sam Liu, supervising producer James Tucker, and character designer Phil Bourassa.of the cast to turn up at WonderCon, in what is sure to be a great panel.
There will also be an encore presentation of the panel on Sunday, April 2 at 3:15PM in the Arena (though no panel discussion afterwards).
After the film makes its world debut at WonderCon, it will be distributed on Digital HD starting April 4, 2017, and on Blu-ray Deluxe Edition, Blu-ray Combo Pack and DVD beginning April 18, 2017.
Will you be attending the panel? Let us know in the comments.