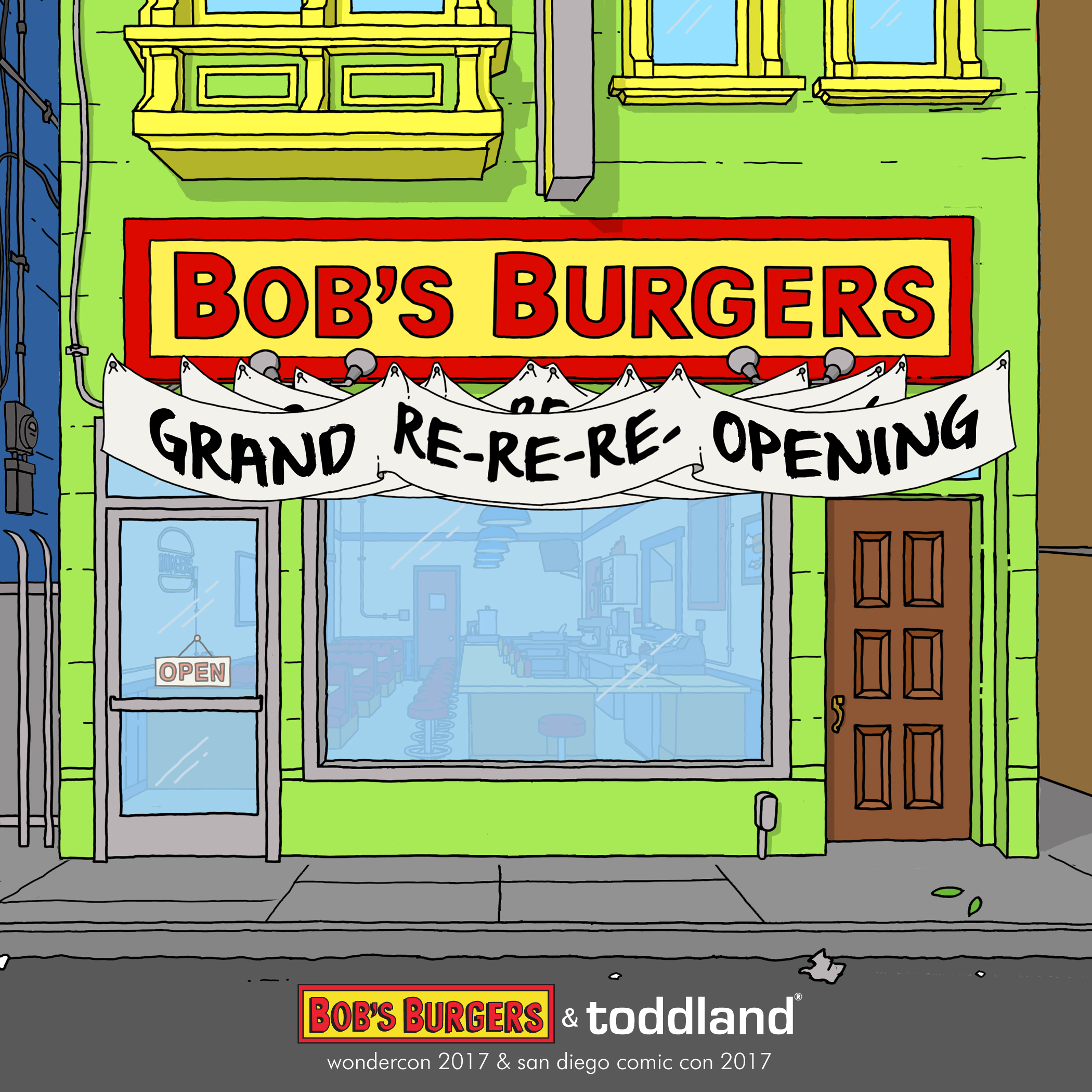 We've got a juicy double announcement, all about our friends at toddland: They're teaming up with Bob's Burgers again for both WonderCon and San Diego Comic-Con.
As anyone who walked the show floor at San Diego last year can testify, toddland's Bob's Burgers restaurant booth setup was one of the coolest things in the exhibit hall. WonderCon attendees will get to experience the restaurant setup first-hand at corner space #2042, where they'll be selling exclusive toddland x Bob's Burgers merchandise, as well as having the best place for Bob's cosplayers of the show to take pictures.
"This is the first of many things we have planned for the year with our good friends at Bento Box and Bob's Burgers," Todd Masters, the owner of toddland, told us.
While toddland is being a little cryptic about what they are up to (they usually are), we did learn that there will be a WonderCon exclusive Bob's Burgers t-shirt and other convention exclusive only merch at the convention later this month. Masters also promised more surprises at both WonderCon and throughout the year, as well as a team-up with Kidrobot for "something(s) awesome". We suggest you stay tuned to this space – and possibly the Bob's Burgers "Meat Up" taking place Saturday, April 1 at 4PM just outside the convention center – for more.
WonderCon pre-orders will likely go up next week at toddland.com.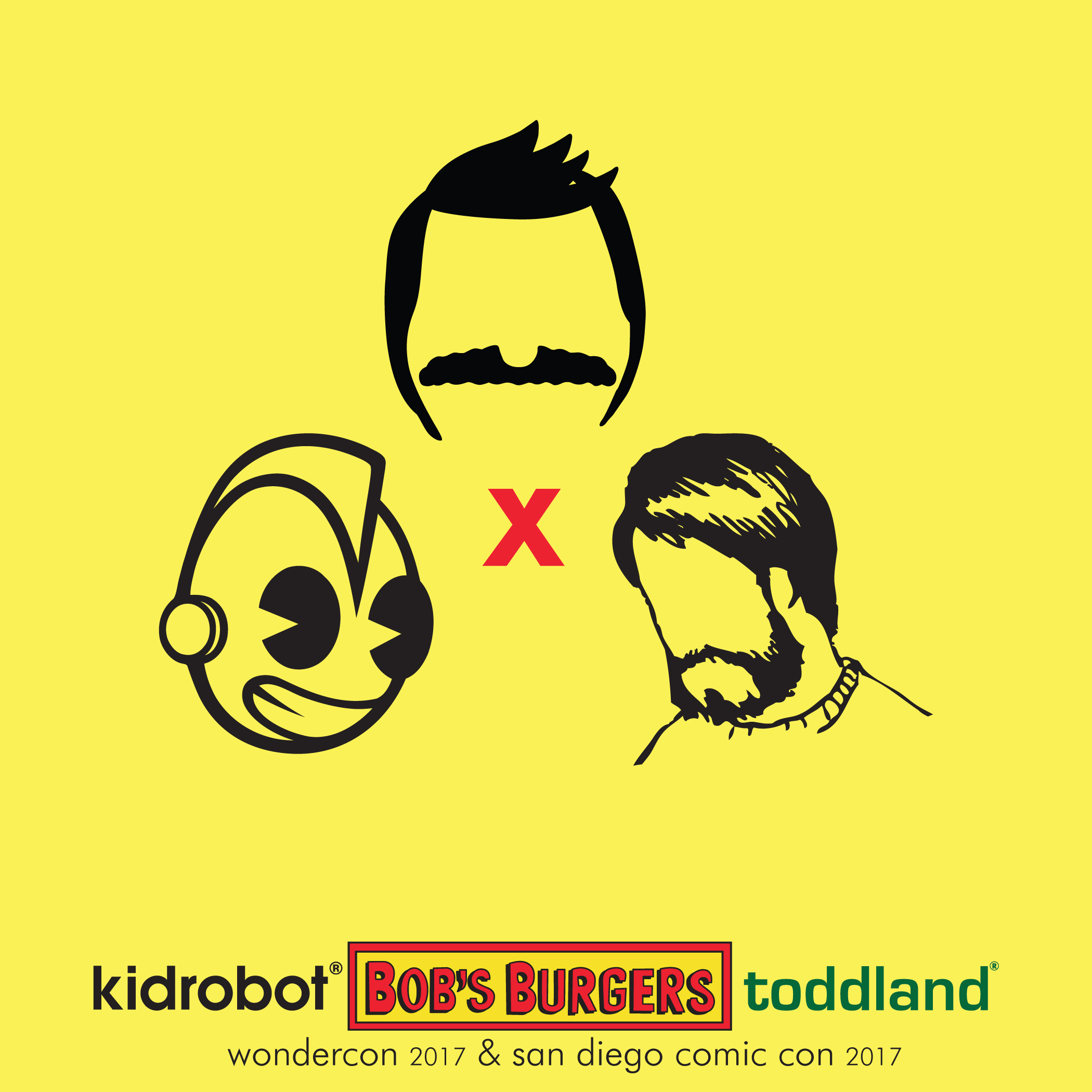 Here's a look at last summer's San Diego Comic-Con booth setup:
Hey @The_SneakyZebra ! Grab some @BobsBurgersFOX cosplayers and come see us! Booth #4537 ! #SDCC #sdcc2016 #ComicCon pic.twitter.com/qXfOPRCCGj

— toddland #stayrad® (@toddlandstore) July 22, 2016