IDW is local to San Diego – which means that it has deep ties to Comic-Con and fans can always expect them to go all out at a CCI convention. This year, IDW has big plans for WonderCon – with variant covers for both Batman/TMNT Adventures and Transformers vs G.I. Joe.
From Comic-Con International, here's a look at this year's WonderCon offerings:
Batman/TMNT Adventures #5 Kevin Eastman Variant ($10): This special edition of Batman/TMNT Adventures #5 features a B&W Sketch Variant cover by TMNT co-creator Kevin Eastman! Surprising alliances are formed and friendships are tested as the villain behind the cross-dimensional chaos is revealed!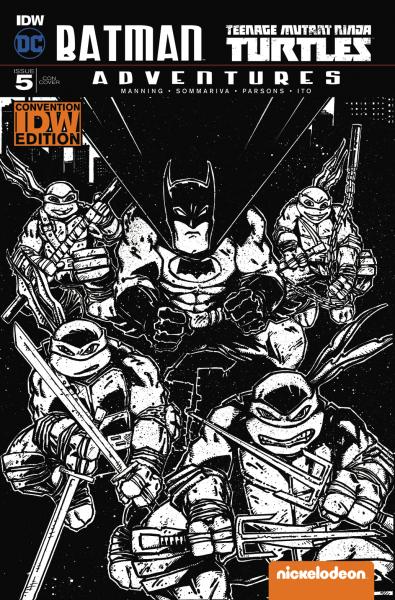 Transformers vs. G.I. Joe: The Movie Adaptation Con Variant ($10): Imagine a world where the greatest comic book crossover of all time inspires a movie adaptation… and that movie adaptation inspires its own comic book! Visionary writer-artist Tom Scioli returns to the weird world of Transformers vs. G.I. Joe with a NEW WonderCon variant cover! He brings an even weirder twist to this new story: what would the comic book adaptation of the movie version of the comic book look like?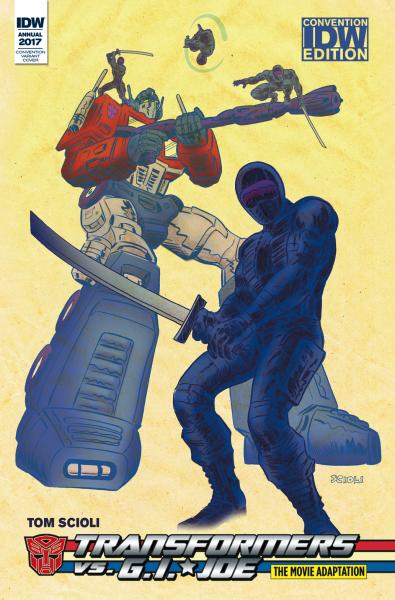 Will you be stopping by IDW's booth at WonderCon? Let us know in the comments.