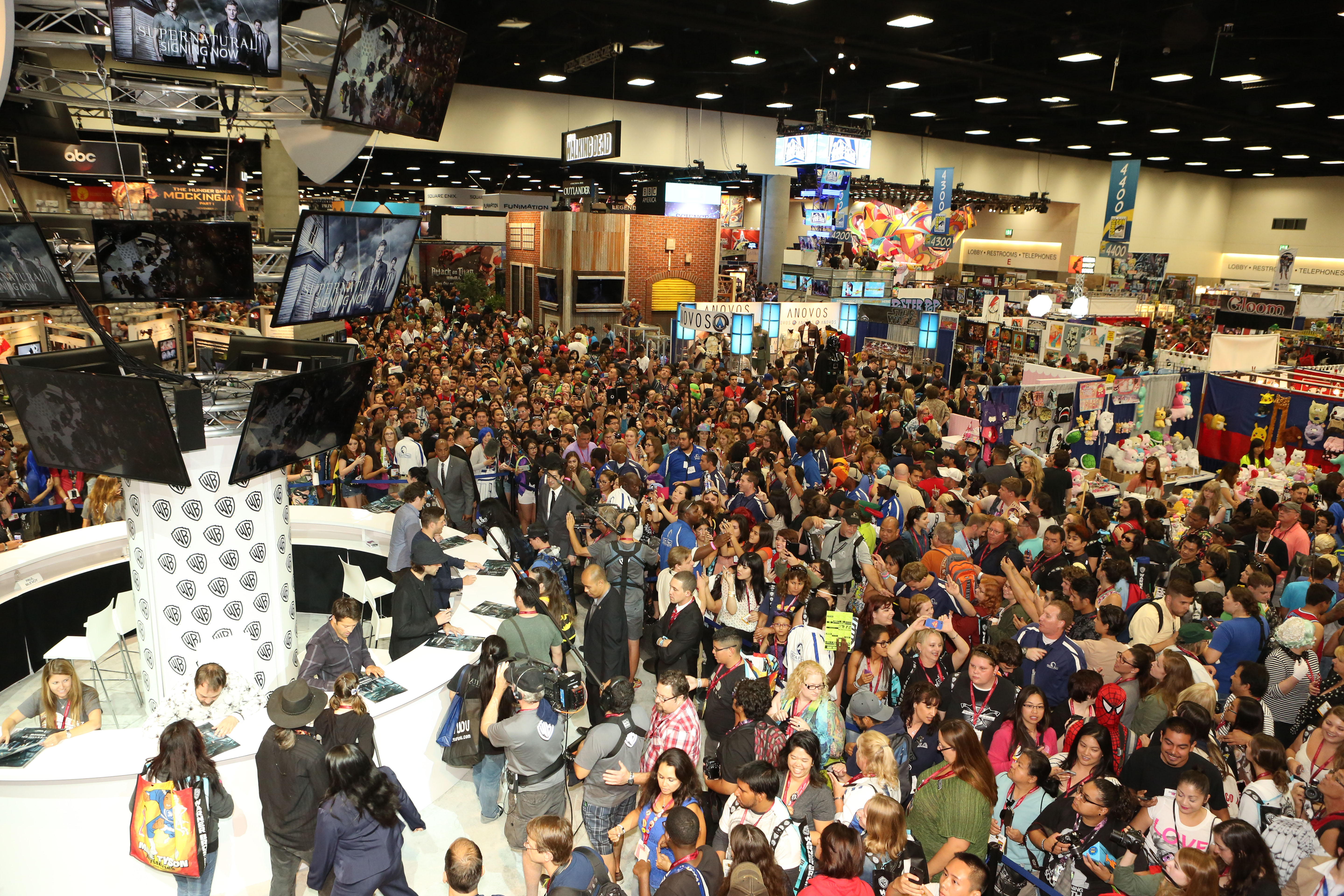 For better or worse, we survived San Diego Comic-Con 2017 Returning Registration. Now that we've had a chance to recover from the ensuing hangover, one question prevails: What now? The answer to that is not so simple. It all depends on whether or not you were successful in purchasing a badge for SDCC 2017, and what you want from this point on. We'll do our best to answer some of your most burning questions, though.
Q: Yay! The Comic-Con gods have smiled on me! I made it through and bought badges! Now what?
A: It can take up to 72 hours to receive your purchase confirmation e-mail (and up to 48 for your credit/debit card to be charged, so that part should have happened by now). Some have also reported receiving their barcode e-mail. If you haven't received these yet, though, don't panic. Only the buyer will receive the initial purchase confirmation e-mail, so if someone else purchased your badge(s), ask them to forward any confirmation e-mails to you. CCI will send your barcode directly to your e-mail address on file with them, which you hopefully confirmed before Returning Registration. We know it's not easy, but try to be patient.
Q: I made it through and bought my badges, but I got notification from CCI that my card was declined. What do I do?
A: You'll receive an e-mail from EXPO Logic with instructions on how to re-enter your payment information. All hope is not lost.
Q: I bought a badge for several days, but I didn't get every day I wanted. Can I still participate in Open Registration to get those badges?
A: As long as you didn't purchase a badge for Preview Night during Returning Registration, you're still eligible for Open Registration.
Q: What happens if I did purchase a badge for Preview Night? I want to help my friends.
A: Because purchasing a badge for Preview Night means you also purchased Thursday-Sunday badges, there are no more available badge types for you to purchase. CCI will not assign you a Registration Code for Open Registration, and you won't be eligible to participate in the sale, even if you're just "helping friends".
Q: Really? Are you sure?
A: Yes. We're very sure.
Q: My confirmation/barcode email has my old/incorrect physical address on it, even though I updated it before Returning Registration. Is this going to be a problem?
A: We don't think so. Updates to your Member ID info officially freeze on May 18th. As long as you have your correct address in there by then, your badge should come to the correct address. There's no need to set up a camp at your old place and scare the new occupants.
Q: I sat in that EXPO Logic waiting room until all the badges sold out and never got in. Should I just give up? Am I not going to SDCC this year?
A: Before you contemplate committing hara-kiri, remember there are more opportunities to get to SDCC this year. This was only the first sale – you have at least one more chance.
Q: When is Open Registration?
A: Open Registration will be happening sometime in "early-to-mid April".
Q: What about Volunteer Registration?
A: It sounds like Volunteer Registration will also be opening in April – we'll share when we have more information. That's for both those who are Priority Volunteers (meaning you volunteered in 2016) as well as those who signed up for the Volunteer Interest List (which is now closed). Volunteering is a great way to get into the convention – sure, you have to work for three hours, but you get entry into SDCC for the whole day you volunteer, and you don't have to pay for the badge.
Q: What if I still don't get a badge in either of those?
A: Keep an eye on our Contest Hub page for details on badge giveaways – someone has to win them, and it might as well be you, right? If all else fails, don't forget that SDCC has awesome offsites every year, many of which don't require a badge at all.
Q: I'm kind of a big deal. People know me. When does Professional Registration occur?
A: The deadline to apply for professional applications (either new or for those who needed to re-verify) for SDCC 2017 was October 10th, 2016. If you've been approved or you're "not due" this year, we'll find out more information about Professional Registration in late March.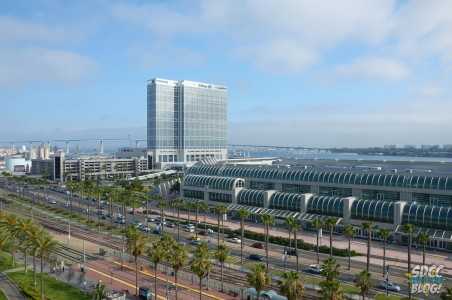 Q: I've received my confirmation e-mails and barcode but have no place to rest my weary head. When can I expect to get a hotel room?
A: We assume you're asking this because you don't plan on camping out in the Hall H Line every night. With Open Registration scheduled for "early-to-mid April", one would assume that the General Hotel Sale will take place after that. The biggest question, to us, is actually what becomes of Early Bird this year (which, for you newbies, is a hotel sale that happens prior to the General Hotel Sale, in which no downtown hotels are available, but does offer you a chance to score your hotel at the lower convention rate with zero hassle). Will that still happen and push the hotel sale into May? Will it happen between Returning Registration and Open Registration? Will we do away with Early Bird this year? Time will tell.
Hopefully, this puts your mind at some ease. With Returning Registration happening so late this year, a lot is up in the air. We'll be updating as we learn more.
Remember, Master Yoda counsels patience, and above all, DON'T PANIC!