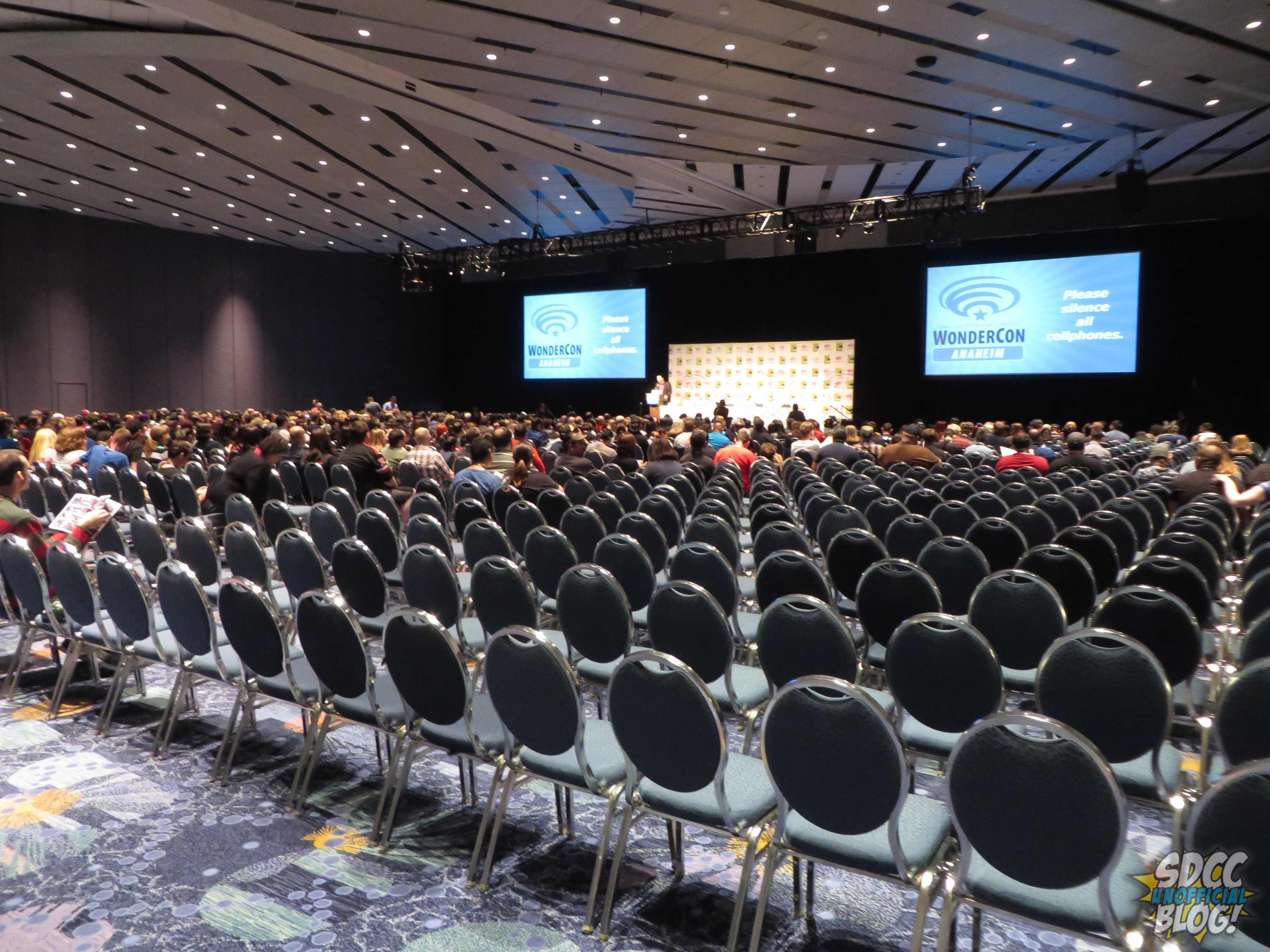 Now that WonderCon Anaheim's complete programming schedule is out, you might be looking at the panels you want to attend and wondering: What are my odds of making it into that room, and how early do I need to get there? The real answer is that you first need to know how big the panel rooms are.
For instance, although Warner Bros. on Saturday afternoon is likely to be more popular overall than Marvel's Agents of S.H.I.E.L.D., because the WB panel is in the Arena which holds roughly 7,500 people and S.H.I.E.L.D. is in Room 300AB which only holds 1,519 – WB is more than likely going to be the easier panel to get in to.
Here's a look the capacities for each panel room:
Arena: 7,500
Avalon Room (Anaheim Hilton): 400
Room 206B: 164
Room 207: 789
Room 208: 294
Room 209: 323
Room 210: 814
Room 211: 272
Room 213: 789
Room 300AB: 1519
Room 300DE: 2288
It's worth noting that these numbers may not be exact – but this should give you a good idea of what to expect.