With WonderCon just a few days away, we're seeing a lot of announcements from artists, designers, and more who will be there. If you're having trouble keeping up, or you just can't decide where to go first, don't panic.
Here's a look at the news you might have missed:
You don't have to fight over who gets to be the dog and the top hat to grab this WonderCon exclusive. Our friends at BAIT will be offering this awesome Bait x Monopoly Mr. Penny Bags exclusive for $50, available at Booth #1819.
WonderCon may not be on Easter this year, but you'll get Easter season feelings (or some kind of feelings, anyway) from these Furry Feline Creatives WonderCon debut: The Poops. These 5'x4′ handmade plush come in Yellow Fellow, Hot Pink, Baby Blue, and Poopoo Purple – and are only $12 each at Booth #1957. Can't make it to the convention? You can also order them online.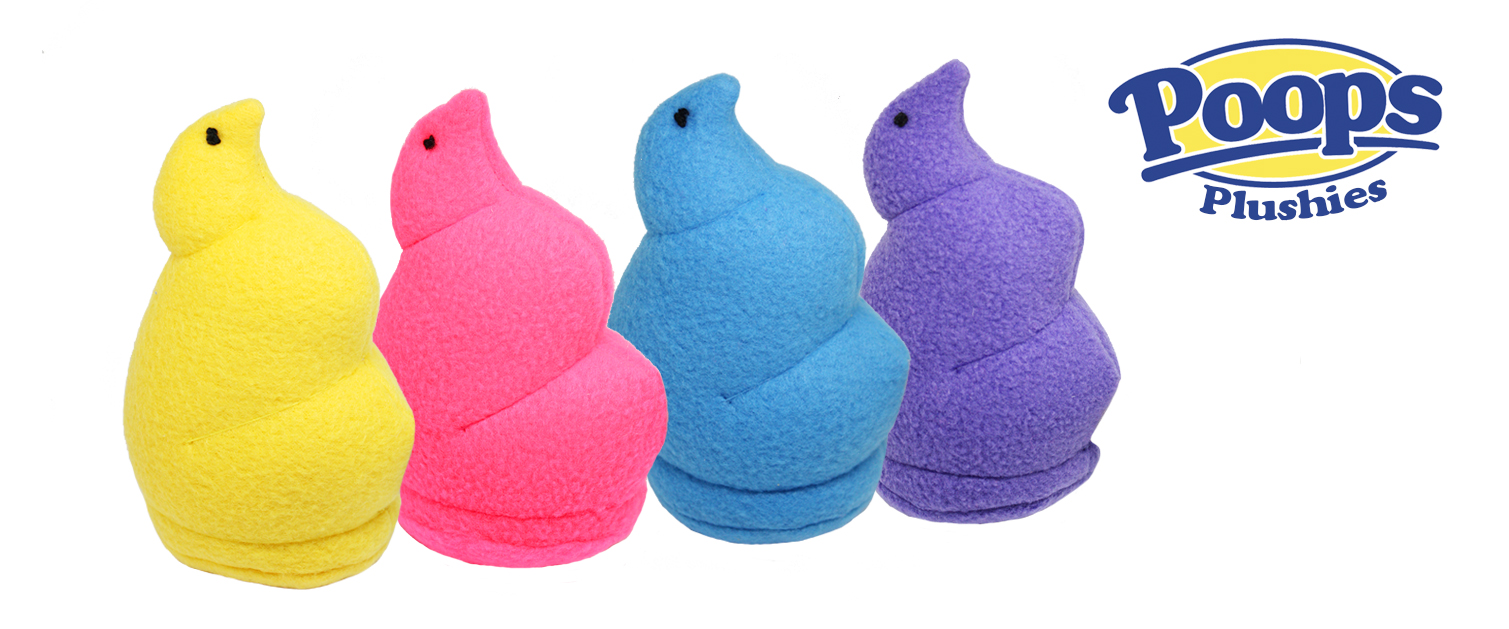 If you love propane and propane accessories, King of the Hill character designer Joel Adams will be in Artist Alley at Table #B25. He'll have 50 limited edition signed "King of the Toto-Bill" prints, so make sure you get there early.
going to @Wondercon next weekend. #Anaheim #California #ComicCon #Comics #Animation #ArtistsAlley #WonderCon pic.twitter.com/h5wRe4Eoc5

— Joel@DrawingAgain (@lilzart) March 24, 2017
Hey everyone! I'll be at #wondercon in Anaheim Friday and Saturday at Baby Tattoo booth 909. pic.twitter.com/bKxH0kTL3z

— brian kesinger (@briankesinger) March 24, 2017
https://www.instagram.com/p/BSBQ5gYgz7P/
https://twitter.com/ghoulishbunny/status/845092556442603524
Another 3 moon moths done. I'll have these original mini paintings & more for sale at my #wondercon table next weekend, Artist Alley F-27! pic.twitter.com/I0WFU79xIr

— Tanya Bjork (@tanyabjork) March 23, 2017
https://www.instagram.com/p/BSIVJSzgGTp/
If you're not an Avatar: Legend of Korra cosplayer, don't feel too left out. Joy Princess Cosplay is also planning a Dragonball Universe Cosplay Gathering and group photo on Sunday at 1:30PM outside the convention center. She'll post the exact location on her Instagram on Sunday morning, so keep an eye out.
https://www.instagram.com/p/BSIRLQ1gNj7/
Who doesn't like free stuff when they go to cons? JPG McFly and PhotoBombMom are giving away free "I Feel Like Peter" posters at Booth #101. It's only while supplies last, so if you want one, get there fast.
https://www.instagram.com/p/BSISZakB6BF/
https://www.instagram.com/p/BSH-LOIl00b/
https://www.instagram.com/p/BSHkOYJANPM/
https://www.instagram.com/p/BSHdopDliT0/
https://www.instagram.com/p/BSHRwGSjvVa/
https://www.instagram.com/p/BSHHgAkg4hC/
Anything we missed? Let us know in the comments, drop us a line, or tweet us at @SD_Comic_Con.