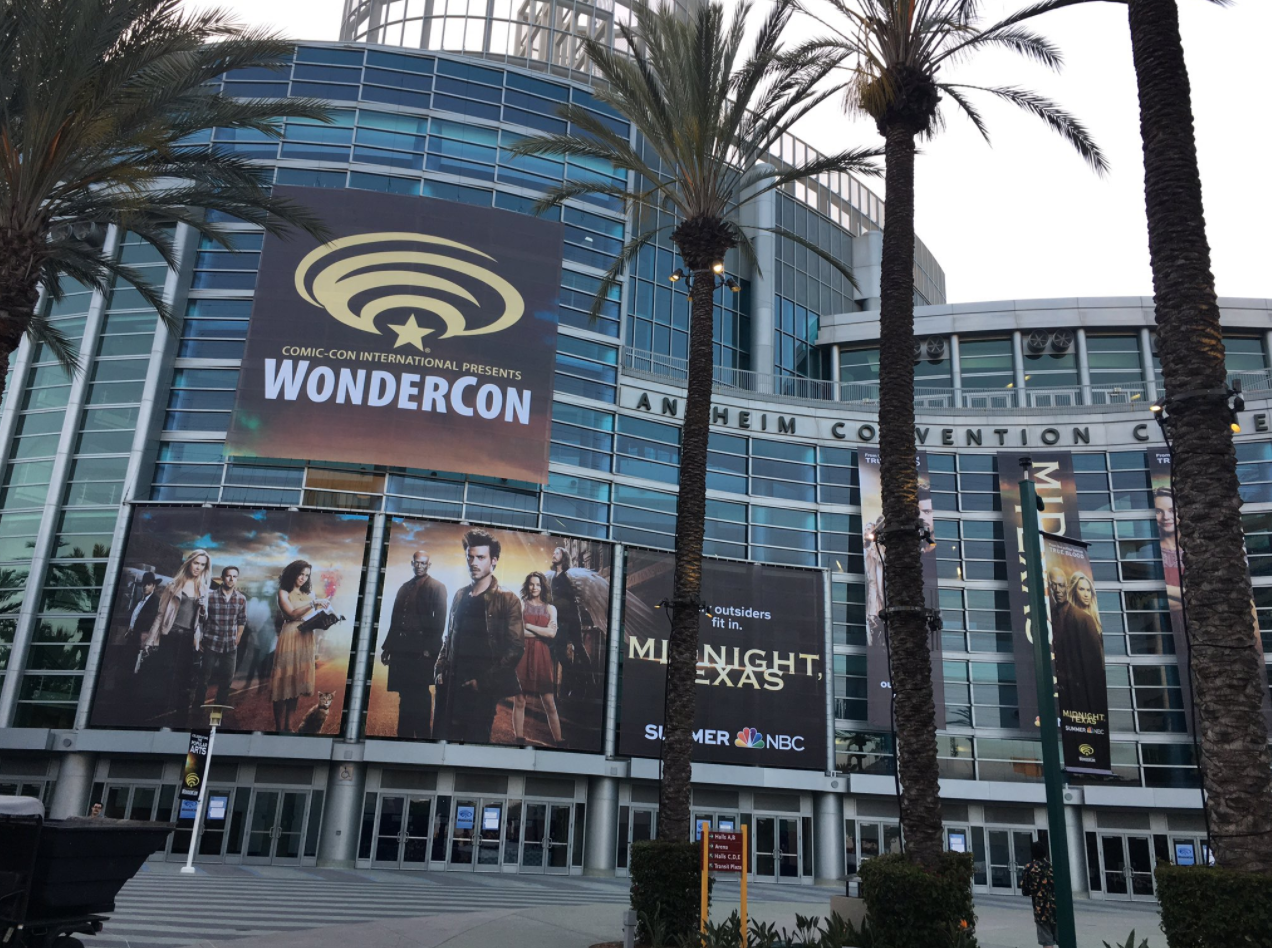 WonderCon Anaheim will be going under more changes in the next year or so than just the continued construction on the Anaheim Convention Center expansion — it's getting a name change. Well, sort of.
In this weekend's souvenir guide, an article formally introduces "Anaheim Comic-Con" — which isn't replacing the name WonderCon Anaheim, but rather, co-existing with it. We'll just let CCI's own words explain:
…it's still WonderCon Anaheim. But through the years, we've learned that not everyone realizes that the people behind Comic-Con International in San Diego are also responsible for WonderCon — so we hope "Anaheim Comic-Con" will make that more obvious. The name isn't being replaced, but we will use both as needed to help people understand what the show is all about.
So, you can probably expect to start seeing the name Anaheim Comic-Con in some branding efforts for the convention, but it's not yet clear how much it will be used in place of the WonderCon name — or if this is part of a longer-term plan to transition away from the WonderCon name entirely. Time will tell.
This isn't entirely new, of course. The header on their website for WonderCon even lists "Anaheim Comic-Con" underneath the WonderCon trademark. But this is the first formal announcement we've seen about attempting to re-brand the name as something more easily recognizable with the rest of CCI, which could imply they plan to tackle the branding issue more seriously. Or maybe they were just short an ad page in the souvenir program.

Either way, make sure you're following along on Twitter this weekend with @SD_Comic_Con and @ParksAndCon all weekend for coverage for WonderCon Anaheim, Anaheim Comic-Con, or as we like to call it, "Not another hashtag."
What do you think of the new name? Let us know in the comments.
Thanks to @ParksAndCons for the coverage.