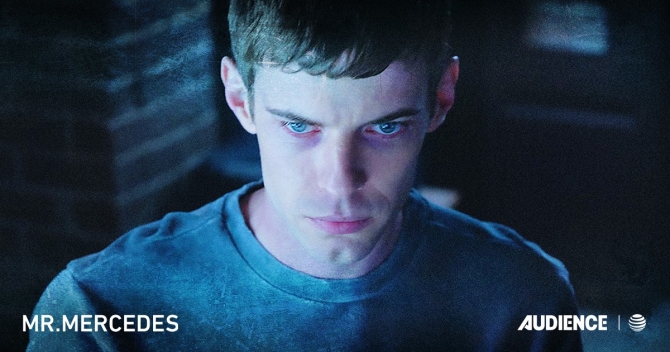 While fans are eagerly awaiting news on if the film adaptation of Stephen King's The Dark Tower will be heading to San Diego Comic-Con, at least one King property will be. An Englishman in San Diego is reporting that Mr. Mercedes, based on the King novel of the same name, will be making the trek to the con.
Mr. Mercedes, the adapation set for AT&T's Audience network which will begin airing in August, will be holding a panel on Sunday, July 23 from 1:30PM-2:30PM. They'll be bringing along director Jack Bender, as well as cast members Harry Tredaway, Holland Taylor, Kelly Lynch, Jharrel Jerome, and Breeda Wool to discuss the upcoming series. The series also stars Brendan Gleeson, but it doesn't look like he will be on the panel.
While showrunner David E. Kelley won't be on hand, the cast will be offering a first glimpse at Mr. Mercedes, which centers on a demented killer who taunts a retired police detective with a series of lurid letters and emails, forcing the ex-cop to undertake a private, and potentially felonious, crusade to bring the killer to justice before he can strike again.
Are you excited that Mr. Mercedes is getting a panel? Let us know in the comments.