Every week from now until San Diego Comic-Con, we're celebrating you: our readers! So let's meet this week's Attendee of the Week: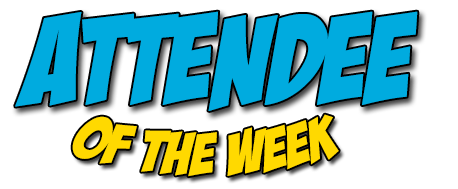 Melissa Aviles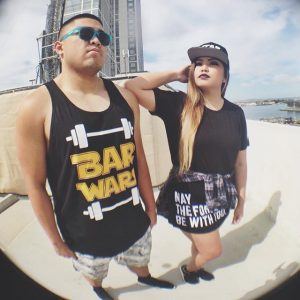 Where are you traveling from for San Diego Comic-Con?
I'm a 5-hour drive away in the city of sins — Las Vegas, NV
How many years have you been attending?
I've been attending since 2014, but jealous of my sister attending since 2010. I'm SO excited for my 4th SDCC!
What was your favorite panel and why?
If I had to choose, I will never forget the first time I stepped in Hall H in 2015. First off, there was no line and I was able to walk-in. Second, I was able to sit in the front of Hall H next to seats that were meant for press and be right in front of the panel. Third, it was all the CW shows, which I now love — The Flash, Arrow, Supergirl. It was a great first-time experience in a legendary room.
What is your favorite exhibitor or artist booth and why?
That's tough, but I'm a sucker for any exhibitor with a photo op! In 2016, Nickelodeon was one of my favorites because it was such a throwback and they had a prop for Hey Arnold!
What was your favorite autograph session and why?
I haven't had the chance to get an autograph and have always been on the sidelines of autograph sessions. In 2015, I was casually walking the convention floor and happened to be next to where Stan Lee was going to do his autograph session. I had no idea until all of a sudden Stan Lee walked right by me inches away. It was very cool.
What is your favorite con snack?
I try to avoid the snacks being sold at the Convention Center (although I love Mrs. Field's cookies). I usually pack beef jerky or protein bars!
Tell us about your most memorable celebrity encounter at the convention.
After MTV Fandom Awards 2016, Stephen Amell from Arrow was hanging out in front of a bar right next to PetCo Park. It was crazy because there was no crowd, no one around and he was right there out in the open. We said hi and took a photo, but on the inside I was screaming.
What is (or was) your favorite offsite and why?
My favorite offsite is MTV Fandom Awards because it's such a great kick-off to SDCC. It's also when all my friends who are attending SDCC meet up and hang out. MTV Fandom Awards 2016, we were chosen to be where the stage was & were able to be close to celebrities passing by. It leaves me starstruck!
What is your favorite restaurant in downtown San Diego?
The Kebob Shop, hands down. I've made it a yearly tradition to go. You will not be disappointed if you're a fan of Mediterranean food.
What is your favorite Comic-Con memory/moment?
Comic-Con in general is my favorite moment. It's the time of the year I look forward to all year, every year! I honestly can't choose a specific moment & I look forward to making more memories this year.
Do you have any advice for a first time attendee?
You NEED to follow @SD_Comic_Con on social media. It's SO helpful to be on top of SDCC news and the San Diego Comic-Con Unofficial Blog has it all — advice, guides, tips. It has helped me get through all the craziness every year.
https://www.instagram.com/p/5OdYsCLIa_/
Want to be featured as our Attendee of the Week next week? Find out how!