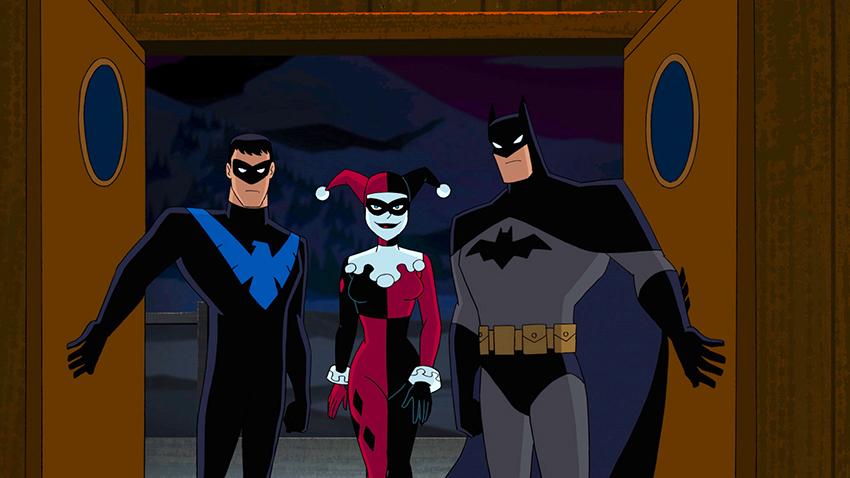 One of the cornerstones of San Diego Comic-Con programming has long been the Friday night world premiere of anupcoming Warner Bros. Home Entertainment DC Universe Original Movie, and this year is no different. Batman and Harley Quinn will hold its world premiere on Friday, July 21 at San Diego Comic-Con 2017 in Ballroom 20.
The upcoming Batman and Harley Quinn features Poison Ivy and Jason Woodrue as they embark on an ecological quest to save the planet – and eliminate most of humankind along the way. To save the world, Batman and Nightwing must enlist Harley Quinn.
Fans will be able to attend the premiere screening at Friday night at Comic-Con (July 21, 2017) , followed by a panel discussion after the screening.
Exact panelists weren't yet revealed, and will depend upon availability, but the film features the voice talents of Kevin Conroy as Batman, Melissa Rauch as Harley Quinn, Loren Lester as Nightwing, Paget Brewster as Poison Ivy, and Kevin Michael Richardson as Jason Woodrue.
For those unable to attend the panel, you can also get your hands on Batman and Harley Quinn when it arrives on Blu-Ray and DVD on August 29, 2017. Fans can own also the film on Digital HD starting August 15, 2017 via purchase from digital retailers.
Will you be heading to the screening on Friday at SDCC 2017? Let us know in the comments.