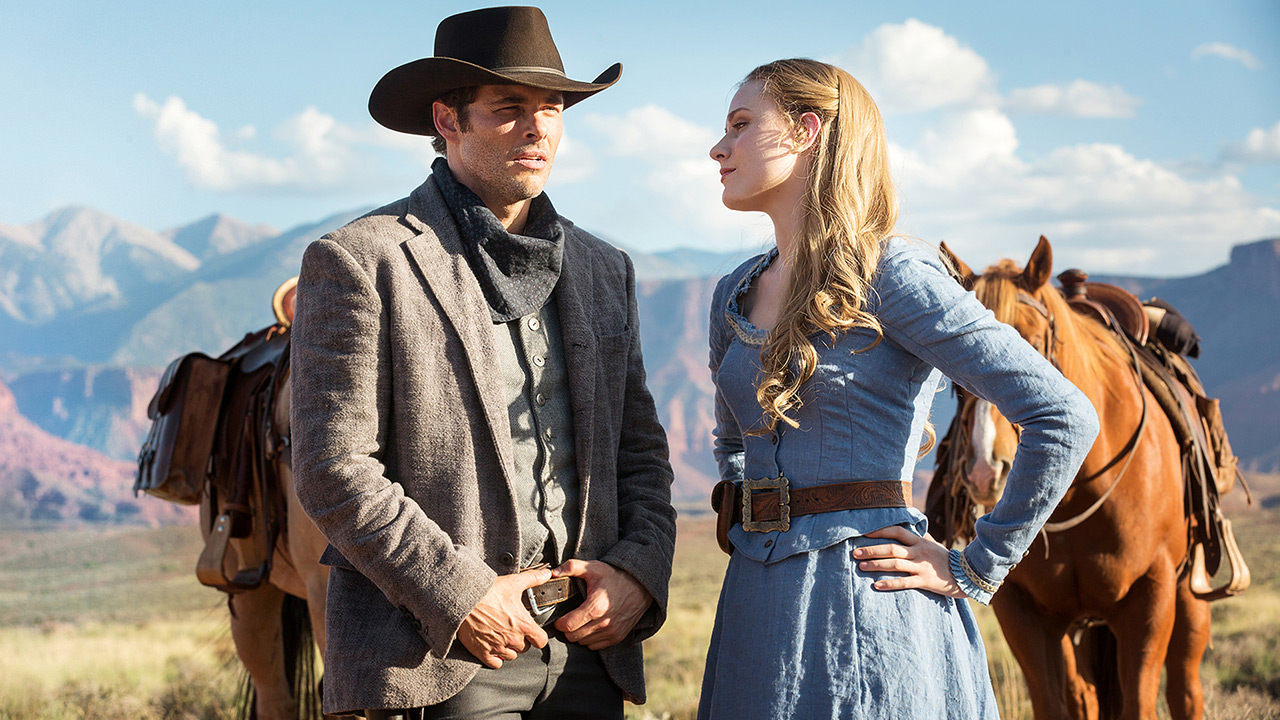 Pack your bags, because this July, you'll be heading to both Westeros and Westworld.
For the first time since True Blood was still on the air, HBO is bringing two panels to the convention this year – Game of Thrones and Westworld. Both series will be taking to the Hall H stage, though on different days, with Game of Thrones set for Friday at 1:30PM with cast members Alfie Allen, Jacob Anderson, John Bradley, Gwendoline Christie, Liam Cunningham, Nathalie Emmanuel, Isaac Hempstead Wright, Conleth Hill, and Sophie Turner.
For Westworld, the series will be heading to Hall H on Saturday, July 22 at 4:15PM. Attendees will be treated to the first panel for the series with cast members Ben Barnes, Ingrid Bolso Berdal, Ed Harris, Luke Hemsworth, James Marsden, Thandie Newton, Simon Quarterman, Rodrigo Santoro, Angela Sarafyan, Jimmi Simpson, Tessa Thompson, Evan Rachel Wood, Shannon Woodward, and Jeffrey Wright.
This will mark the first time that Game of Thrones will be at San Diego while the series is actually airing on TV – which means it could be poised to show new footage, a new episode, or any number of special surprises for the con.
There will also be an autograph signing for Game of Thrones on Friday at 3:30PM and for Westworld on Saturday at 5:45PM –  at the WB booth, where they've been held in the past.
Here's a look at the schedule:
Friday, July 21
The GAME OF THRONES panel in Hall H at 1:30 p.m. will be moderated by a special guest from Westeros. Panelists include cast members (in alphabetical order) Alfie Allen (Theon Greyjoy), Jacob Anderson (Grey Worm), John Bradley (Samwell Tarly), Gwendoline Christie (Brienne of Tarth), Liam Cunningham (Ser Davos Seaworth), Nathalie Emmanuel (Missandei), Isaac Hempstead Wright (Bran Stark), Conleth Hill (Varys) and Sophie Turner (Sansa Stark). Autograph signing is at 3:30 p.m.
Saturday, July 22
The WESTWORLD panel in Hall H at 4:15 p.m. will be moderated by internationally renowned vocal artist, beatboxer, musician and comedian Reggie Watts. Panelists include: creators and showrunners Jonathan Nolan and Lisa Joy; and cast members (in alphabetical order) Ben Barnes (Logan), Ingrid Bolsø Berdal (Armistice), Ed Harris (Man in Black), Luke Hemsworth (Stubbs), James Marsden (Teddy), Thandie Newton (Maeve), Simon Quarterman (Lee Sizemore), Rodrigo Santoro (Hector), Angela Sarafyan (Clementine), Jimmi Simpson (William), Tessa Thompson (Charlotte), Evan Rachel Wood (Dolores), Shannon Woodward (Elsie) and Jeffrey Wright (Bernard/Arnold). Autograph signing is at 5:45 p.m.