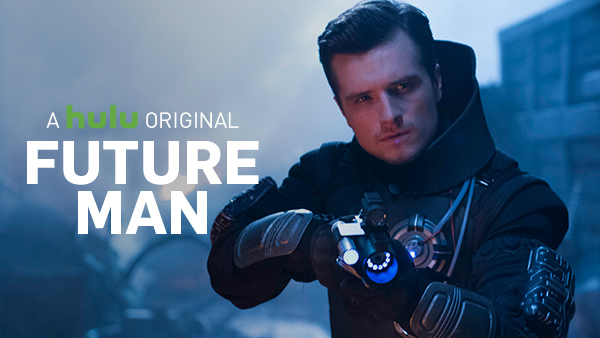 Hulu's upcoming series Future Man is charting a course to San Diego Comic-Con this year. The upcoming series, which comes from Seth Rogen and Evan Goldberg, sees Josh Hutcherson as a janitor named Josh Futterman who has to save the humanity from extinction.
Josh, who's a world-ranked videogamer by night, is tasked with preventing the elimination of the human race after mysterious visitors from the future proclaim him the key to defeating an imminent super-race invasion. Still living at home with his parents, Josh has a dead-end job as a janitor at Devlin, a sexual disease research center. He's socially inept, has low self-esteem and can't approach women, but the one thing at which he excels is Cybergeddon, a video game set in a dystopian future where his character, Future Man, has the top ranking in the world; when he beats the final level, he's visited by characters from the game who claim it's been his training manual and he's been selected to travel back in time and help them save the world.
The panel is set for Saturday, July 22 from 6:30PM-7:30PM in Room 6BCF, per THR — and we already know that Hutcherson will be in attendance. As for the rest of the cast, which includes Eliza Coupe, Derek Wilson, Ed Begley Jr., Haley Joel Osment, and Britt Lower (as well as the recently deceased Glenne Headly) — we'll just have to wait and see.