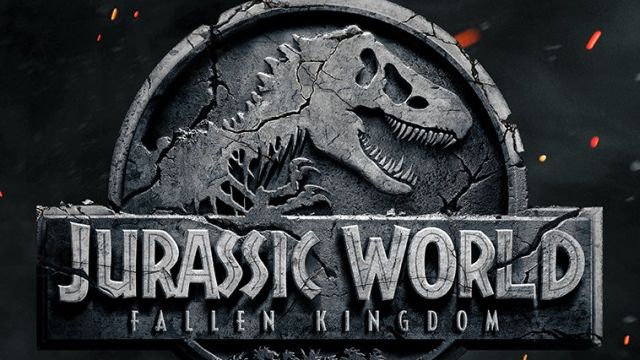 [UPDATE] Consider your dreams of a Jurassic World takeover of Hall H dashed, unfortunately — Chris Pugh of Jurassic Outpost reports that Universal informed him, "As a studio we aren't planning any presence for [Fallen Kingdom] at SDCC."
That also goes along with what io9's Germain Lussier mentioned on our podcast tonight.
[PREVIOUS] It's been years since Universal Pictures held their own panel in Hall H — since 2013, when they brought Kick Ass 2 and Riddick, to be exact — but that all seems poised to change this year.
Jurrasic World: Fallen Kingdom is set to be one of the hottest films next summer, and it just may be heading to San Diego Comic-Con next month. Chronicle Collectibles, one of the official merchandise licensing partners of the film, held a recent Facebook Live videocast in which art director and co-founder of Chronicle Collectibles, Paul Francis, mentioned that fans looking to know more about the new film just need to be "patient" — and that they "think the trailer is supposed to hit around Comic-Con".
That's certainly not outright confirmation — but merchandise and collectibles companies are often aware of film details and marketing plans in order to get products on shelves at the right time, so it would make sense that Francis would be aware of any San Diego Comic-Con plans. Jurassic World: Fallen Kingdom is also exactly the kind of film that Hall H loves, and many were surprised when the first Jurassic World skipped the convention.
Jurassic World: Fallen Kingdom has been filming since February, so there would be plenty of footage to show off at the con with a new trailer or a clip. And with a large cast — which includes Chris Pratt, Bryce Dallas Howard, Jeff Goldblum, B.D. Wong, and James Cromwell — there are plenty of actors to choose from to bring along for the ride.
Universal also has several other upcoming films on their slate they could potentially bring as part of a Hall H block, including Pacific Rim: Uprising, which director Stephen DeKnight has already hinted at may be in attendance. They also may be looking to promote their "Universal Monster" franchise.
Would you be excited about Jurassic World: Fallen Kingdom at San Diego Comic-Con? Let us know in the comments.