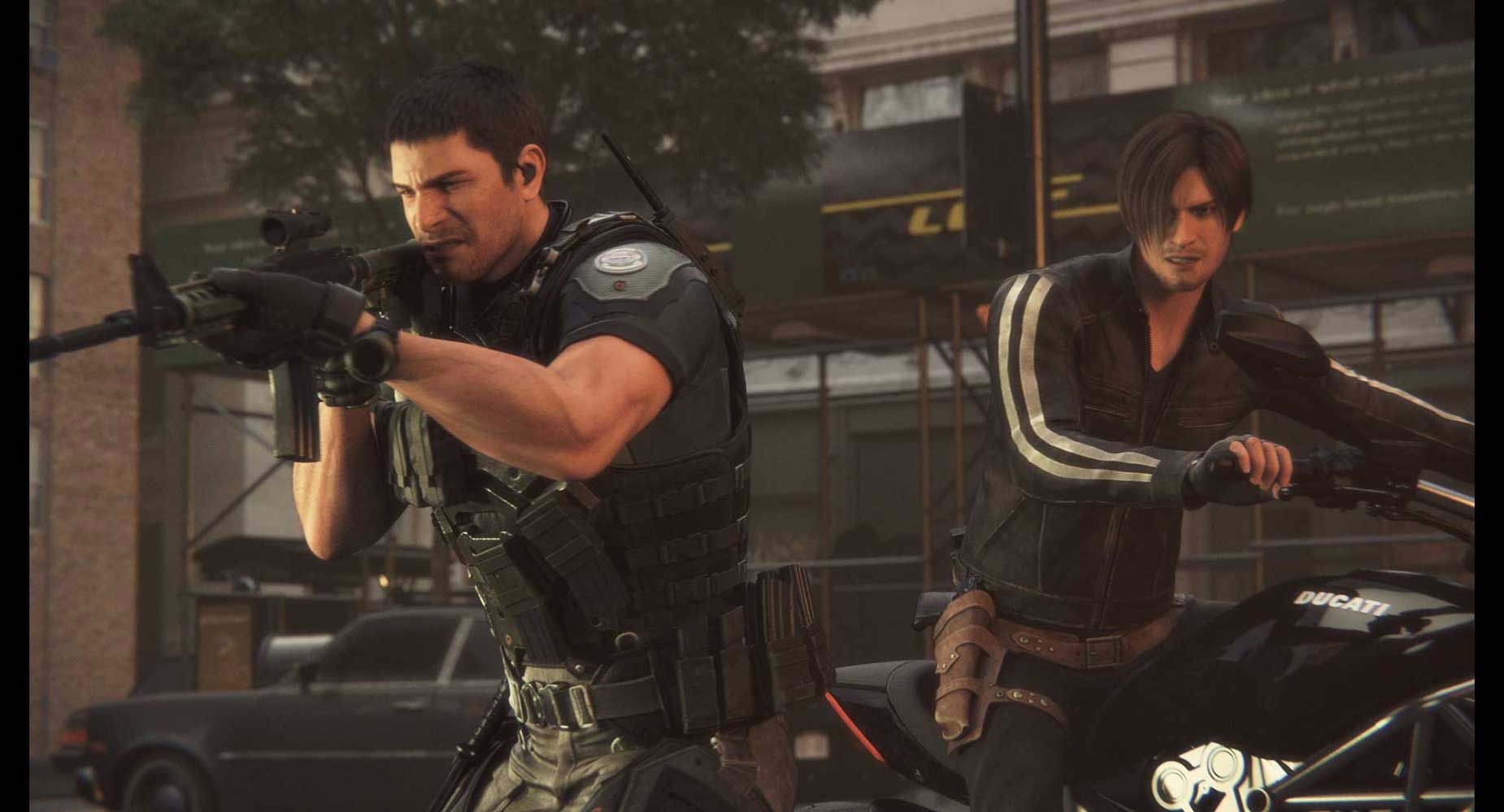 While there's no word yet on if Sony Pictures proper will be holding a panel at San Diego Comic-Con, Sony Pictures Home Entertainment – the home video distribution division of Sony Pictures – will be at the convention in force.
Attendees can look forward to a panel for Resident Evil: Vendetta, the 3D animated action thriller horror film that's part of the Resident Evil franchise. Vendetta features the return of fan favorite characters Chris Redfield (Kevin Dorman) and Leon S. Kennedy (Matthew Mercer), as well as the film debut of Rebecca Chambers (Erin Cahill), as the trio as they aim to stop the spread of a deadly virus that threatens to destroy New York City.
The panel will feature voice actor Erin Cahill, as well as Executive Producer Takashi Shimizu, Director Takanori Tsujimoto, Dante Carver (motion capture actor) and Capcom Supervisor Hiroyuki Kobayashi.
Attendees can also look forward to a panel for Starship Troopers: Traitor of Mars, the animated sequel to the 2012 Starship Troopers: Invasion film. In the new installment, Johnny Rico has just been demoted and sent to a small satellite station on Mars whilst the Federation attacks the bugs' home planet, but things quickly start to go wrong.
There's no date or time set for either panel yet, but Starship Troopers: Traitor of Mars will see voice talent Casper Van Dien joined by writer Ed Neumeier, director Shinji Aramaki and producers Joseph Chou and Masaru Matsumoto.