San Diego Comic-Con news has finally started to pick up, and next week will be no exception, with Mattel's pre-sale launching on Monday, June 19, and NECA's pre-sale for home shipping happening on Tuesday, June 20. But before we head into next week, we've first got some San Diego Comic-Con 2017 updates for you on everything from how to score some tickets to the Wynonna Earp party, exclusives from Gentle Giant, Scott  C, and more, as well as the annual Comic Creator Connection, and much more.
Here's a look at what you might have missed:
We all know comic books are more than just awesome art or pithy lines. Both art and literature have to come together to make a great comic book work. But not all writers can draw, and not all artists have the best way with words. Comic-Con International takes steps to bring writers and artists together with their annual Comic Creator Connection. They've set aside two 2-hour sessions on Friday and Sunday for writers and artists to speed-date their way to a new collaboration. Check out CCI's Comic Creator Connection page for more information and how to register.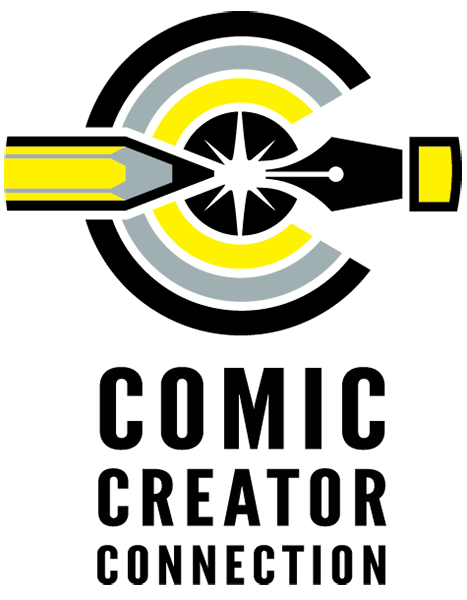 Want to go to the Wynonna Earp SDCC party on Thursday, July 20? David Ozer has a simple way for you to do that. Just follow @WynonnaEarp on Twitter and RT this tweet for a chance to win one of five tickets he's giving away. Winners will be chosen on Monday, June 19. Ozer also promised that if you watch Wynonna Earp live tonight on Syfy and get #WinForWynonna to trend on Twitter, then he'll add an additional two tickets to the pot on Monday.
Giving away 5 tix to our @WynonnaEarp Fan Party at SDCC, Thurs July 20th, if in San Diego. RT/Follow to enter. Winners Monday #winforwynonna

— David Ozer (@davidozer) June 16, 2017
Watch @wynonnaearp tonight LIVE at 10pm on @syfy, and if we trend, I'll give away 2 more tix on Mon making it a total of 7 #winforwynonna

— David Ozer (@davidozer) June 16, 2017
https://www.instagram.com/p/BVX7JIdniHW/
If you've ever been to the toddland booth at SDCC, you know they always have some of the coolest stuff (and one of the coolest booth setups). But toddland needs your help in deciding what free swag they should give away at their booth this year – so go help them out by giving them some suggestions.
https://www.instagram.com/p/BVWEnwgARcV/
Ninjabot isn't just about buttons (have you found their super-secret code phrase yet?). They will also have prints at Small Press Booth #L-08, including this one which they offered an in-progress teaser for.
I can't wait to show you guys what I'm working on! Any guesses?#sdcc #exclusive #inking #theninjabot #ninjabot #arnelbaluyot pic.twitter.com/wGqkQrgj6a

— Arnel Baluyot (@theninjabot) June 15, 2017
Tech 4 Kids will have a San Diego Comic-Con exclusive Spider-Man Mash'Em – a squishy collectible line – this year. Spidey will retail for just $5, and be available in limited quantities at Booth #1034.
#sandeigocomiccon exclusive! Only 1000 copies, $30 only at sdcc booth #5559. I'll be there signing Fri and Sat only. pic.twitter.com/uwWpPX3Sqt

— Tyler Kirkham (@TylerKirkhamArt) June 14, 2017
KRS Comics will have a lot to offer SDCC this year. They'll also have an SDCC exclusive issue of Unholy Grail #1 from AfterShock Comics available. Author Cullen Bunn will also be on hand to sign one of the only 300 copies they have at Booth #5559.
https://www.instagram.com/p/BVYsbCclzNM/
Mega Construx, , the new construction toy brand by Mega Bloks, likes to tease. They posted another hint as to what their SDCC 2017 exclusive build might be. Could this be one of the upcoming Mattel San Diego Comic-Con exclusives? Seems likely.
Can you guess what our #SDCC2017 exclusive build is? pic.twitter.com/TobqXWJQse

— Mega Construx (@MegaConstrux) June 15, 2017
I'm gathering the special things for #SDCC this year. Can you guess what this might be? https://t.co/wAI4b37Dky pic.twitter.com/VfjS1mY46z

— Scott C. (@scottlava) June 15, 2017
Street Fighter V designer and Storm Collectibles supervisor Kiki will be signing at SDCC 2017, possibly at the Capcom booth. Purchase a figure and get a free signed poster. Stay tuned for details on dates, times, and booth location.
#SFV designer/Storm Collectibles supervisor Kiki's signing event confirmed at SDCC booth! make a purchase of figure to get a signed poster pic.twitter.com/CxRptgGRgh

— Streetfighterlegacy (@S_FighterLegacy) June 15, 2017
🛫SDCC Booth #5007
💕 Please come see me there💕
.
.
.
📷 by @alvaradopinup #gwensday #gwenstacy #SpiderGwen #sdcc #sdcc17 pic.twitter.com/afh6IH3dbw

— Joanie Brosas on 𝙏𝙬𝙞𝙩𝙘𝙝 📺 (@JoanieBrosas) June 15, 2017
U.S.S. Navras, self-described as "a Star Trek version of the 501st Legion," will be at Booth #MZ-04 raising money for charity with Star Trek-inspired beanies and scarves. Go to their Facebook Event page and let them know you'll be there to support them.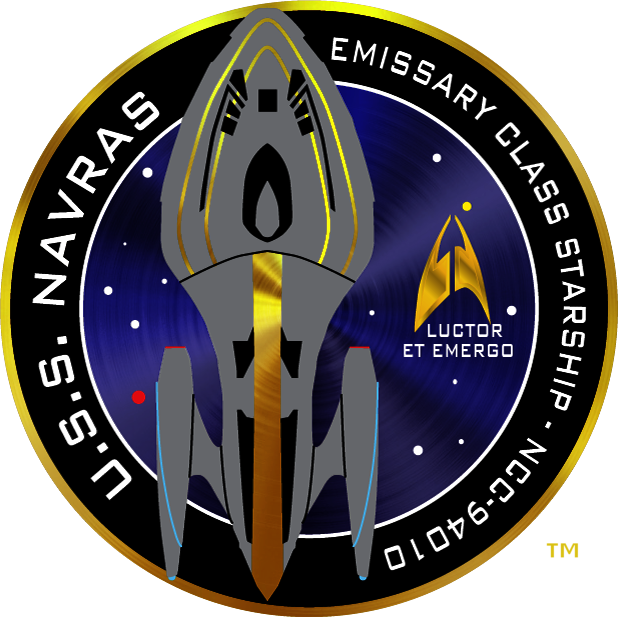 Prepping for #SDCC is a fun, year-round process @CancerGetsLOST. You never know who you'll see! Acquisitions & autographs: auction focus. 🏷🖊 pic.twitter.com/f3BoG8iwuo

— Jo Garfein (@jopinionated) June 15, 2017
Icon Heroes replied to an eager tweeter that they're not sure yet about signings at their Booth #3345, but they are hopeful. We'll keep an eye out for any announcements from them.
Not sure yet, but hoping …

— Icon Heroes (@iconheroes) June 15, 2017
Yes, for SDCC. and… Yes 😏

— J. Scott Campbell♠️🎨 (@JScottCampbell) June 15, 2017
I'm painting a Seabunny tail today for #wipwednesday! 🌈 I'll debut the finished painting @ my #SDCC booth 4723 for my Surreal Safari series💖 pic.twitter.com/ifblRjIvze

— helmetgirl (@Helmetgirl) June 14, 2017
Artist/illustrator Irene Koh updated her Con/Signing Schedule page to include her appearance at SDCC 2017. She'll have early retail copies of Turf Wars: Part One with her as well as a new collaboration. We'll keep an eye on her social media feeds for more details.
http://prom-knight.tumblr.com/post/161862389993/consigning-schedule-2017
https://www.instagram.com/p/BVXxTpKFjn4/
Neville Page and Glen Hetrick are doing a panel at SDCC this year, but they need our help. They're looking for suggestions on anything we'd like to be included in that panel. Go to Page's Instagram post and offer up any creative (but tasteful) suggestions you may have.
https://www.instagram.com/p/BVXk0QjgQRM/
https://www.instagram.com/p/BVYySWtAbEo/
https://www.instagram.com/p/BVVZhEzlm2D/
https://twitter.com/kneadybakersla/status/875736068535877632
https://www.instagram.com/p/BVVGE1BBp7E/
https://www.instagram.com/p/BVYza04D38A/
Victoria Rose and Ann Sindenblad are bringing their Rawrz Toys gemstone-inspired exclusives to SDCC this year. They posted a work-in-progress of their first amethyst-themed set. Show them some love and give them some feedback; they want to know what you think.
https://www.instagram.com/p/BVYnzo_A_mT/
https://www.instagram.com/p/BVXyNMyl9Sx/
https://www.instagram.com/p/BVXmdZ6hjyU/
Artist Justin Bechtold pays homage to Arlyn Pillay with his latest work. You can find this and more at the Arlyn Pillay Art Gallery Booth at SDCC this year.
https://www.instagram.com/p/BVWHxANBlY1/
https://www.instagram.com/p/BVVbnchAoIB/
https://www.instagram.com/p/BVVKIBjgNcx/
We're coming to #SanDiego & looking for locals to help out at the #SDCC booth as part of our Fan Force! Interested? Email wlffanforce@ gmail

— For Fans By Fans (@ForFansxFans) June 15, 2017
At SDCC? I'm in. DM me the details.

— Erica Schultz – ⚔️Cristabel on Kickstarter⚔️ (@EricaSchultz42) June 16, 2017
Lookin' good, Puddin'! Artist Bill Walko shared his Harley Quinn commission for SDCC. If you'd like something like this from him, he still has nine slots open. Check out his Commissions page for info on prices and how to order.
#SDCC2017 #ComicArt #HarleyQuinn 9 spots left on my #ComicCon pre-show list! Details here: https://t.co/TTIqJ5JyE8 pic.twitter.com/lsbu0QCVXW

— Bill Walko (@TheHeroBiz) June 16, 2017
'Til all are one! San Diego artist Scott Hattox is going to have a lot of great work at Booth #1829 at SDCC this year, including the finished version of this Optimus Prime work-in-progress.
https://www.instagram.com/p/BVZE0QzhnW1/
We are looking for booth heroes at San Diego Comic-Con! More details about this exciting opportunity here!https://t.co/yTHvsxXr98#SDCC pic.twitter.com/enjznViZBl

— Hero Within @ Amazing Comic Con (@HeroWithinInc) June 14, 2017
Anything we missed? Let us know in the comments, drop us a line, or tweet us at @SD_Comic_Con.