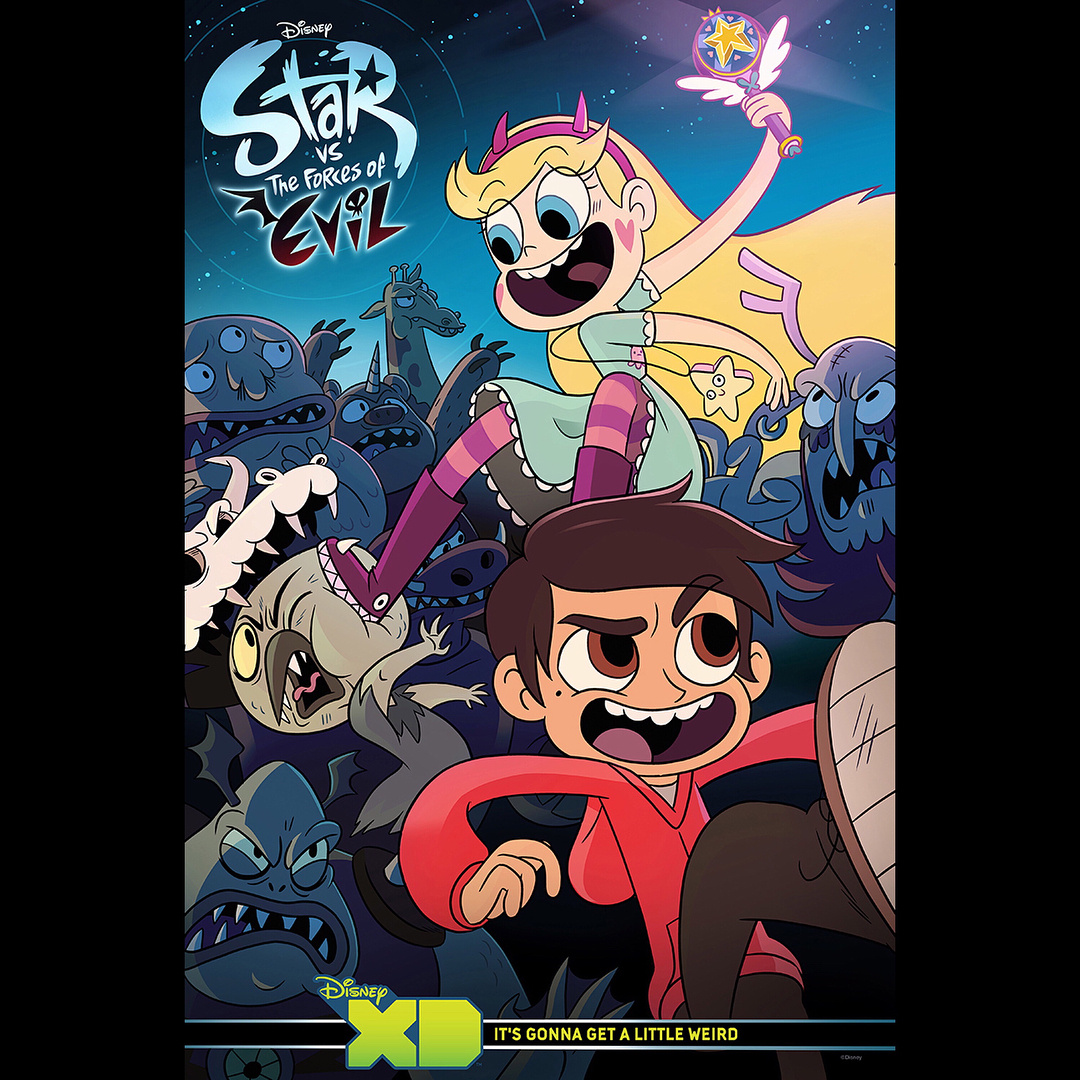 As previously announced, everyone's favorite Uncle Scrooge is heading to San Diego Comic-Con (along with cast members David Tennant, Danny Pudi, Ben Schwartz, Kate Micucci, and Beck Bennett) — but that isn't all that Disney XD is bringing to the convention.
Attendees will also find a panel on Friday, July 21 from 2:15PM-3:15PM for Star Vs The Forces of Evil and Milo Murphy's Law, as creators for both series discuss what's next.
Then on Saturday, July 22 — at a time still to be announced — the creators of Pickle And Peanut and Future Worm will give fans an exclusive peek at Pickle's second season.
Here's a look at the full schedule:
Friday July 21 (2:15PM – 3:15PM) – Star Vs The Forces Of Evil/Milo Murphy's Law
Creators of Disney XD's hit series Dan Povenmire, Jeff Swampy Marsh and Daron Nefcy will discuss the process of making both hit shows.
Friday July 21 (3:30PM – 4:30PM) – Ducktales 
The panel will feature voice actors David Tennant (who voices Scrooge McDuck), Danny Pudi (Huey), Ben Schwartz (Dewey), Kate Micucci (Webby Vanderquack), and Beck Bennett (Launchpad), along with Executive Producer Matt Youngberg and Co-Producer/Story Editor Francisco Angones. The panel will feature exclusive sneak peeks and talk about bringing this classic family of adventuring ducks to a new generation of fans.
Saturday July 22 (Time TBA) – Pickle And Peanut/Future Worm!
Creators of Disney XD's big comedy series Noah Z Jones Joel Trusell & Ryan Quincy will discuss what is the process of making comedies for all people also viewers will see a exclusive peek to Pickle And Peanut Season 2!