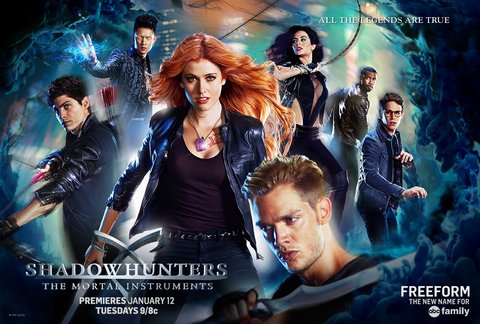 Freeform is hitting Comic-Con hard this year, with not one — but two — series. Both Shadowhunters and Stitchers will be at the convention for the first time, with a panel set for Stitchers from 12PM-12:50PM in Indigo Ballroom, followed immediately by a panel from 1pM-1:50PM in Indigo for Shadowhunters.
But, in addition to that, both series will also be doing autograph signings in the Autograph Area upstairs in the Sails Pavilion. Here's a look at the schedule and Autograph Area Table:
Stitchers: Thursday, July 20th at 10:30 – 11:30 AM at AA03
Shadowhunters: Thursday, July 20th at 4 – 5 PM at AA04
You can expect most, if not all, of the cast to attend both of these signings. For Stitchers, that includes Emma Ishta, Kyle Harris, Ritesh Rajan, and Damon Dayoub — and for Shadowhunters, that includes Katherine McNamara, Dominic Sherwood, Alberto Rosende, Emeraude Toubia, Mathew Daddario, Isaiah Mustafa, and Harry Shum Jr.