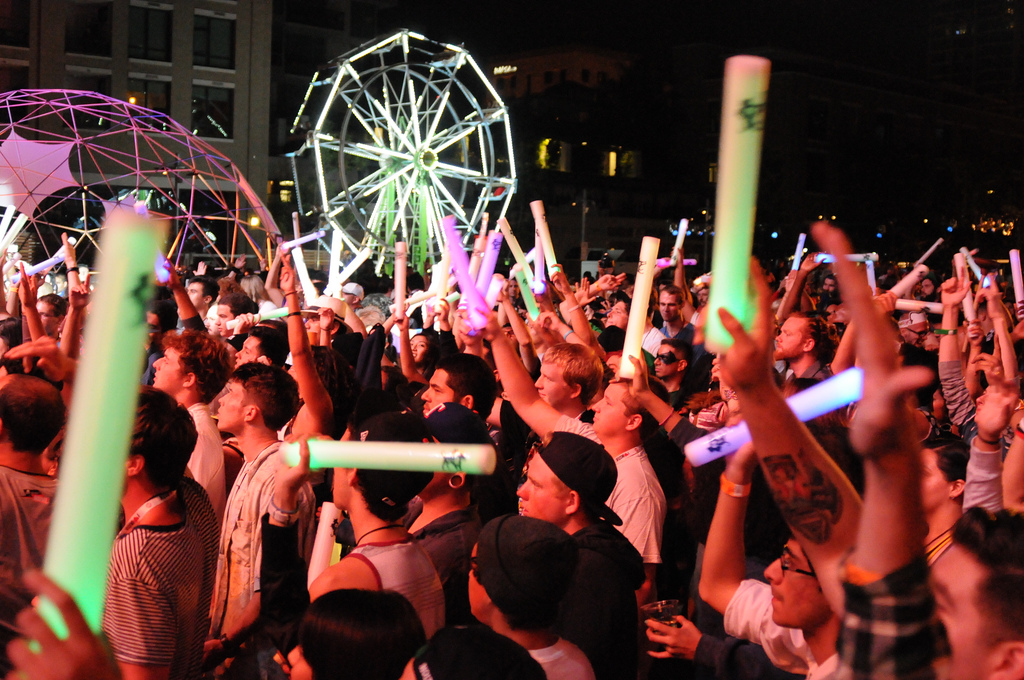 Are you ready to rock, San Diego Comic-Con?
The MTV Fandom Fest returns to San Diego Comic-Con this year on Friday, July 21 at Petco Park beginning at 7PM – and attendees can stop by for a night of activations, giveaways, live music, and more. The event is only open to those with Comic-Con badges.
For the past four years, MTV has taken over Petco Park for one of our favorite free offsite events during San Diego Comic-Con, featuring free rides, live performances by the likes of Linkin Park (this year's entertainment hasn't been announced), and more — making it a great destination for San Diego Comic-Con attendees after the first full day at the convention. You can read our review of the 2014 event to get a better idea of what to expect for 2017.
We recommend lining up early to secure your entry — but it's an event that's definitely worth attending. It sounds like the MTV Fandom Awards won't be back this year, but you can check out a Doritos Wipe Out station, a Pepsi Zipline, a joust, and more. Teen Wolf's Tyler Posey will serve as the host.