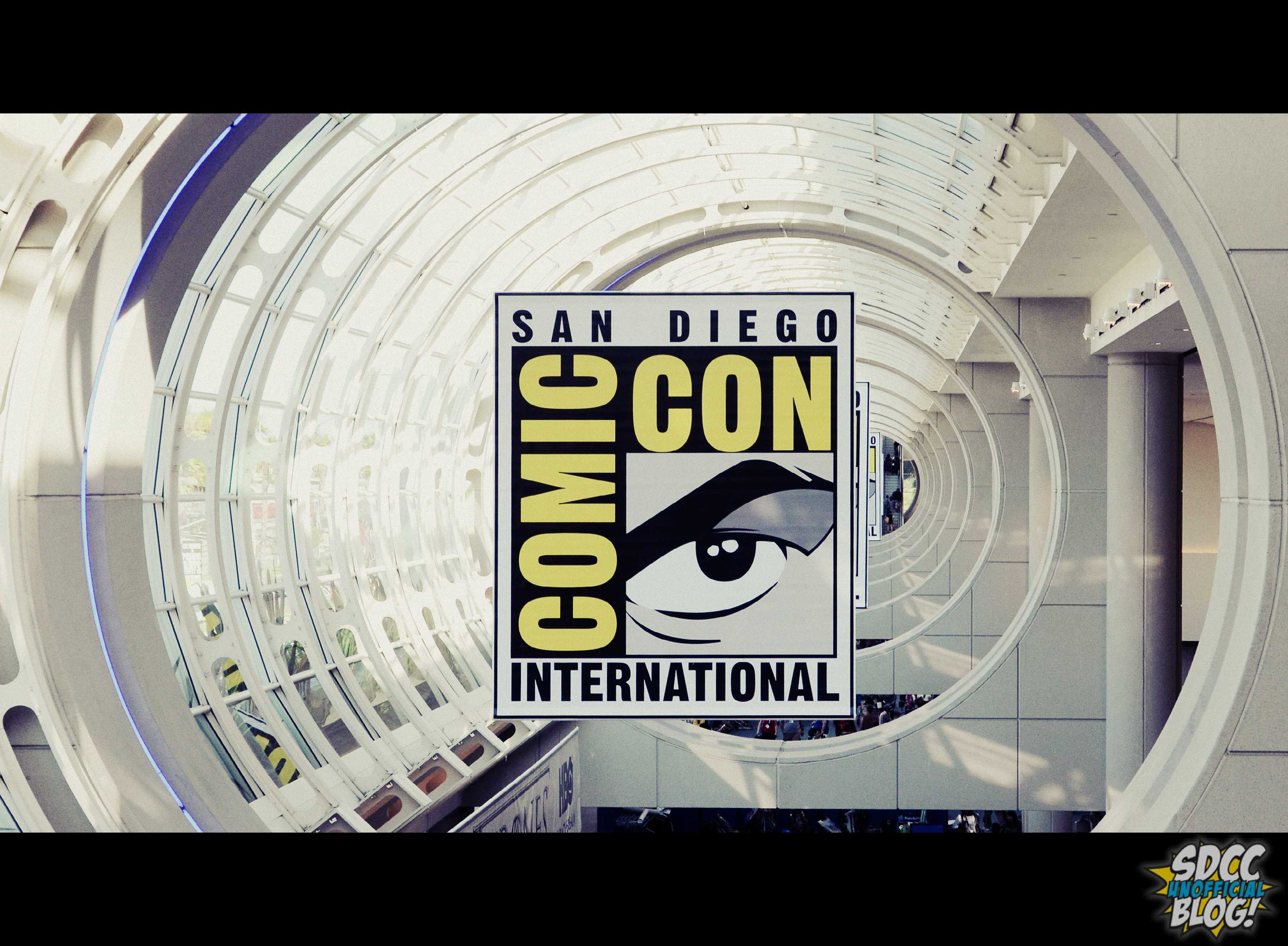 Sometimes, we get so caught up in all of the "big" news for San Diego Comic-Con, that it's hard to slow down for some of the smaller news. That's in part why we offer our Under the Tents column, full of little tidbits about artists, panelists, and offsites. But let's slow down even more, and highlight four upcoming panels about the behind-the-scenes making of some of your favorite TV shows and films, that you might have otherwise missed.
Music is an essential part of every TV show — and you can get the inside scoop on what it takes to craft that music from the people behind such series as Breaking Bad, Preacher, Stranger Things, Legion, The Walking Dead, 13 Reasons Why, and so much more. Join them on Saturday, July 22, for what's sure to be an in-depth, interesting dive into the role that music plays on the small screen.
Then, ArtInsights is teaming up with folks like ASIFA: Hollywood, Women in Animation, and Women in Film: LA, and Wattpad Studios to bring you three panels all about animation and women directors. Dates and times are still TBA, but you won't want to miss Women Rocking Hollywood, which features amazing female directors talking about their craft, including The Walking Dead and Jessica Jones' Rosemary Rodriguez, Queen Sugar's DeMane Davis, and Beyond the Lights' Gina Prince-Bythewood, as well as others.
Over on the animation side, come hear Disney legends (and in the case of Floyd Norman, actual Disney Legend) discuss how they shaped the history of animation through experimentation and fearlessness. Then, you can also join them for Cartoon Creatives: Woman Power in Animation, where female animators discuss the rich history of women in animation, as well as their current work. Both panels include some amazing talent, behind such films as Moana, Aladdin, Wreck-It-Ralph, and more.
Here are the full panel descriptions:
The Character of Music: Music for Popular TV (Saturday, July 22): Can't get that certain song or tune our of your head that you heard on TV? Learn how music is added to your favorite TV shows and how it is an essential character in storytelling. Composers Dave Porter ("Breaking Bad", "Preacher"), Kyle Dixon & Michael Stein ("Stranger Things") and Eskmo ("13 Reasons Why") with music supervisors Maggie Phillips ("Legion", "Fargo") and Thomas Golubić ("The Walking Dead", "Better Call Saul") will discuss how they create and place music in their programs, how they discover talent and what their experience has been working on some of the most popular series on television.
The Genius of Animation: Cartoon Legends and Game Changers Speak: (Date TBA): Experimentation, inspiration, fearlessness and a little genius has led to this moment in the history of animation.  This panel features influential figures and talented artists that have played or continue to play important roles in that history, as they share their wisdom, experience, artistic influences, and memories of their famous mentors.  Scheduled to appear: Dale Baer (Annie Award-winning artist for Yzma, Emperor's New Groove) Floyd Norman (Disney Legend, troublemaker, Floyderer) Tom Sito (June Foray Award winner, animation director, professor, author), Randy Haycock (Aladdin, The Lion King, Moana) Ricardo Delgado (The Incredibles, How to Train Your Dragon, Men in Black) Mike Royer (Inkpot Award Winner, comic book legend, Disney artist) Victoria Ying (Wreck it, Ralph, Frozen, Moana) and Mindy Johnson (film historian, author of the upcoming "Ink & Paint-The Women of Disney Animation"), moderated by Leslie Combemale, (Cinema Siren, ASIFA: Hollywood).
Women Rocking Hollywood: Women Directors Changing the Face of Film and Television: (Date TBA): Wonder Woman broke all records in Hollywood for a film helmed by a female directors.  Now What? While there's still a long way to go to equal the number of women behind the camera with women, who make up 51% of the population, shows like Jessica Jones, Queen Sugar, and The Leftovers are making a huge difference by committing to the inclusion of female directors. This 2nd annual panel at SDCC focuses on the incredibly talented, successful women expanding opportunities for women in film who have made noise and winning awards with their work on both the big and small screens. Scheduled to appear: Kirsten Schaffer (exec director, Women in Film: LA) Tina Mabry (writer/producer/director: Queen of the South, director: Dear White People), Rosemary Rodriguez (writer/director: Silver Skies, director: Jessica Jones, The Walking Dead), Victoria Mahoney (director: Queen Sugar, Gypsy, American Crime), DeMane Davis (writer/director: Lift, director: Queen Sugar), Angela Robinson (writer/director: Professor Marston and the Wonder Women, True Blood), and Gina Prince-Bythewood (writer/director: Love & Basketball, Beyond the Lights), the first woman of color hired to helm a superhero film for the upcoming Silver & Black. Moderated by Leslie Combemale (Cinema Siren).
Cartoon Creatives: Woman Power in Animation (Date TBA): In this 2nd annual panel at SDCC, we examine the history and trajectory of women working inside feature and TV animation, and talk to directors and show runners of animated shows and specials across networks and studios, as well as a historian bringing to light some great hidden figures in our past.  These inspiring women are show invention and creativity that is expanding the industry. They talk about the rich history of women in animation, their mentors, what's happening industry-wide, and inside their own exciting shows.  Scheduled to appear are Marge Dean (co-president, WIA, supervising producer SuperMansion), Mindy Johnson (film historian, author of the upcoming "Ink & Paint-The Women of Disney Animation"), Victoria Ying (visual development, Wreck it Ralph, Frozen, Moana), Shadi Petosky (writer/producer Danger & Eggs, founder, Puny Studios), Julia Vickerman (writer, Powerpuff Girls, director, Rad Lands, Twelve Forever), Elaine Bogan (director, Trollhunters, Dragons: Race to the Edge). Moderated by Leslie Combemale (CinemaSiren.com).