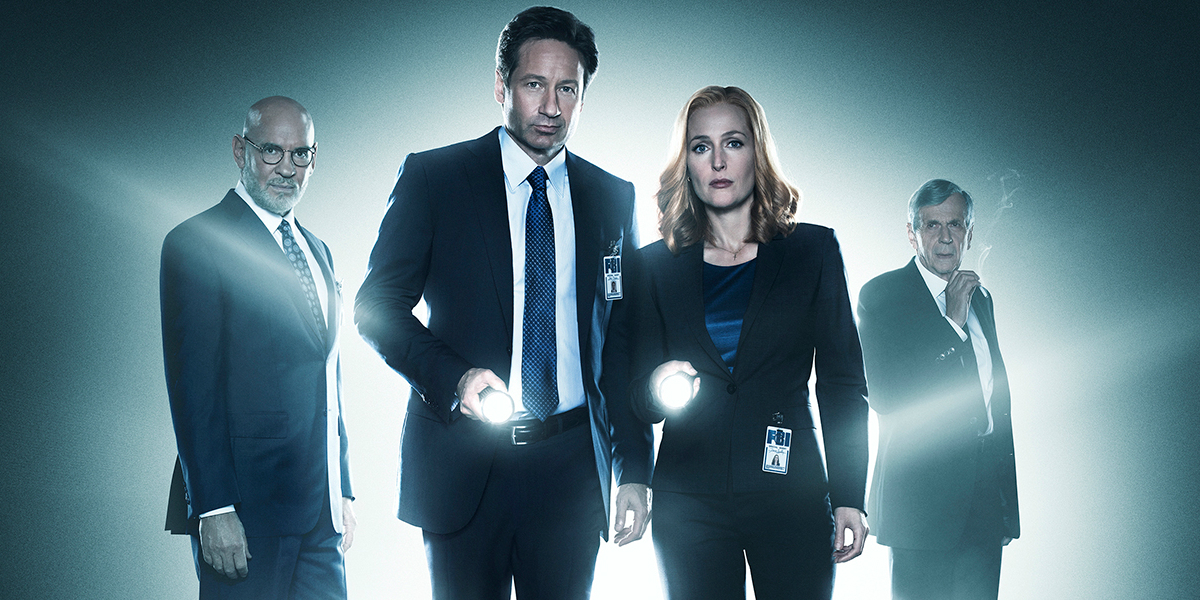 When FOX TV's San Diego Comic-Con panel schedule came out, there was one notable show missing from that list: The X-Files.
Entertainment Weekly reports that Audible is here to save the day, and they'll be bringing a panel on Saturday, July 22 for the upcoming Audible series, X-Files: Cold Cases. The audio dramatization is based on graphic novels from Joe Harris and Chris Carter, and will see stars Mitch Pileggi, William B. Davis, Tom Braidwood, Dean Haglund, and Bruce Harwood reprising their original roles.
During the Saturday panel, Cold Cases producer Dirk Maggs will join David Duchovny for a look inside the audio dramatization. EW also reports that there will be an activation called Audible's X-Files Face Morph, where users can pre-select an audio clip from The X-Files: Cold Cases as their face morphs into a different X-Files character, which they can then share a video of (audio overlay included) on social media.
Maggs will also be signing X-Files posters at the Audible Booth each day from Friday, July 21 – Sunday, July 23.