Which have you prepared for the most: the Fourth of July, or SDCC? While you're getting all the fixins for your BBQ ready, we're bringing you great SDCC news from Neysa Bové, Bill Sienkiewicz, all the crochet critters being dropped by Geeky Hooker, and more.
Here's a look at what you might have missed:
SDCC 2017 may be the year of crochet, mini-prints, and Bill Sienkiewicz. You'll find his work all over the Exhibit Hall, and among them will be this sketchbook he'll have at his Booth #1714.
#sdcc 2017 #sketchbook cover@sinKEVitch booth #1714 @nerdist @SD_Comic_Con pic.twitter.com/5hW0WTRko8

— Bill Sienkiewicz Art (@SienkiewiczArt) July 3, 2017
Another sketchbook you can find is this one from Alex Ross. Look for it at his Booth #2415/2417.
#SDCC 2017 sketchbook #SDCC17 @nerdist @SDCCnews247 @NerdsUniteSDCC @sdccgotgirl pic.twitter.com/L5QiRZcJOt

— Alex Ross (@thealexrossart) July 3, 2017
We told you there would be crochet. Have you been following all the crochet drops taking place at SDCC this year? If you've lost track of all the crochet critters (and trust us, we don't blame you if you did), Geeky Hooker put them all in one convenient post for us. Make sure you're following her Facebook and Twitter, and well as fellow Hookers @shozumi and @carmenscorner for their drops as well.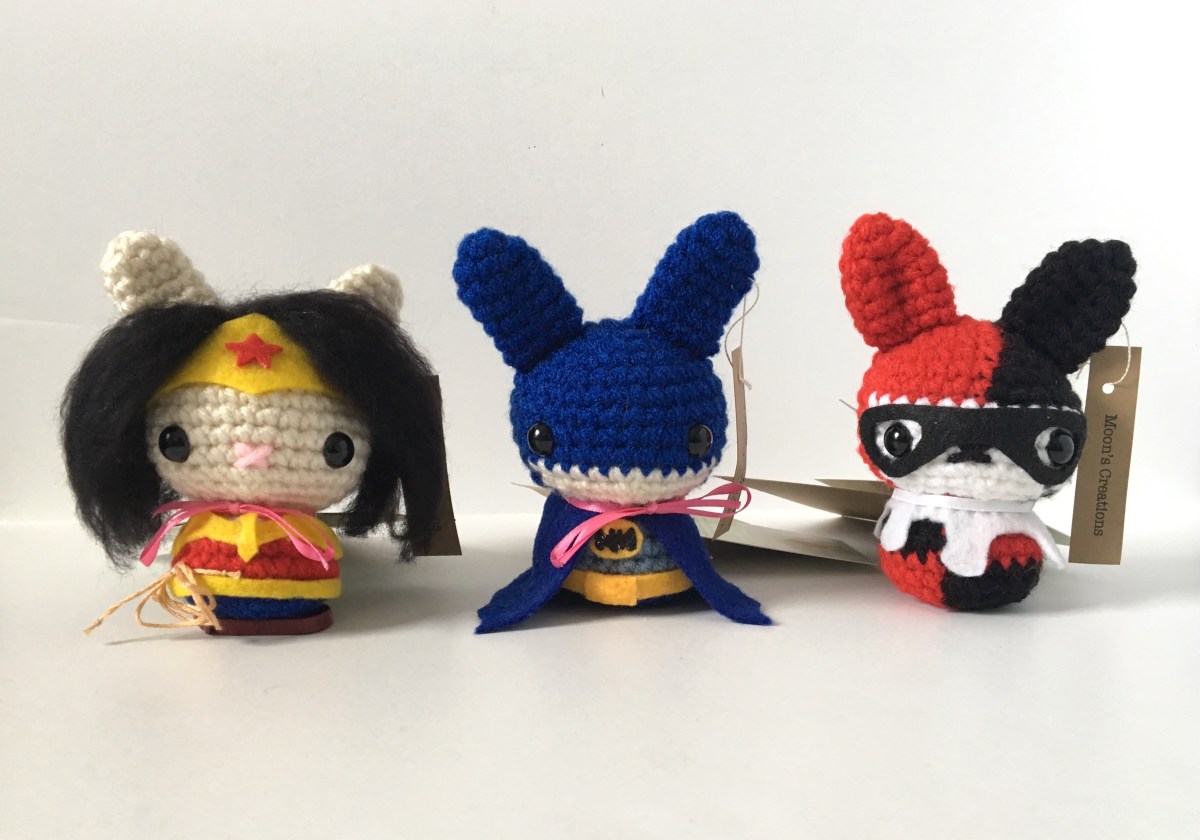 Cate Blanchett Hela from @thorofficial Ragnarok 5×7 Copic marker sketch #SDCC pic.twitter.com/b40GyXIB0f

— Scott Blair Art (@scottblairart) July 3, 2017
SpankyStokes.com gave us a little more detail on the new Head Space – The White Set pieces that were teased in a previous UTT. Designed by Luke Chuey and produced by Munky King, these Stormtrooper-inspired heads will reveal either a Stormtrooper, or a white-helmeted Boba Fett. Look for these at Booth #4851.
What is Augustus up to? And can Locke stop him? Find out in SPENCER & LOCKE #4, in stores, digital & #SDCC on 7/19! pic.twitter.com/mkDhYU0gyi

— ActionLabDangerZone (@ActionLabDanger) July 3, 2017
If you're one of the brave souls who will attempt to gain access to the Funko Pop! Up Shop, you might just find this little guy preparing to blow up the Earth. Kerby Rosanes designed this rendition of Marvin the Martian for Warner Bros. Space Clones event. Just don't be disappointed when you don't hear the Earth-shattering kaboom!
https://www.instagram.com/p/BWFxrv6FtuC/
Jeremiah Ketner revealed his contribution to Martin Hsu's Kindreds Artists series. Find this resin sculpture at Hsu's Booth #4530.
https://www.instagram.com/p/BWET5N7lB2C/
Homage prints available at #SDCC2017 small press table L-09! HangingChad Ent's Adventures of Mighty Moose #ComicCon #SDCC pic.twitter.com/DyNVFlcOyf

— J. Lynn Warner (@josh_L_warner) July 3, 2017
C's story comes to an end. But the Signed legacy now begins. Bringing the full arc to #SDCC2017 at Q-13 in Small Press. #comics #SDCC pic.twitter.com/5U6ZkKhWED

— Wayward Raven (@waywardraven) July 3, 2017
The game's afoot! Put down your Stradivarius, grab your pipe, and follow the clues to Patrick Ballesteros' Artists Alley Table #DD-08 for all of his 25 Cent Wonders. His latest wonder, shown here, is sure to add an element of intrigue to your SDCC merch.
https://www.instagram.com/p/BWGFYjTlZHf/
Cute stickers for the #GirlsDrawinGirls booth at #SDCC2017 😀 pic.twitter.com/KkVf41Fgdw

— The Fox is Sly 🦊 (@NicoleTheSlyFox) July 3, 2017
Latest work by @Kelly_McKernan ! Kelly will be appearing at our #sdcc2017 Fun(d)raiser 7/19 – come meet her! https://t.co/I05Chh1t9m pic.twitter.com/NGLrD0pPf0

— K.Workman Foundation (@kworkfoundation) July 3, 2017
https://www.instagram.com/p/BWGf_VOA0Be/
https://www.instagram.com/p/BWGgk-0AMeO/
List is open for Pre-Con Commissions for SDCC, but not for long. #SDCC #SanDiegoComicCon #Comicbooks @SD_Comic_Con pic.twitter.com/uxK09DG0xq

— Art Thibert (@ArtThibert) July 3, 2017
https://www.instagram.com/p/BWGm3-HFFCe/
Camilla d'Errico sought to brighten our Monday by posting her latest addition to her Surreal Safari set for SDCC. If this little guy makes you smile as much as he made us smile, you'll need to race to Booth #4723 to get it first.
https://www.instagram.com/p/BWGs9a4je0L/
Anything we missed? Let us know in the comments, drop us a line or tweet us at @SD_Comic_Con.