Break out your drinking horns, Vikings fans, because you're about to be very happy.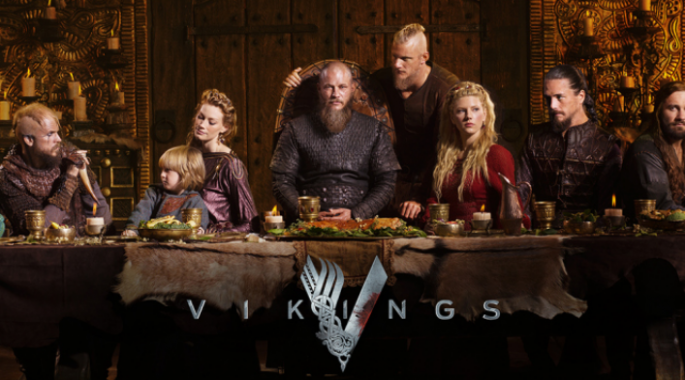 [UPDATE JULY 6]
HISTORY confirms the return of Vikings to this year's Comic-Con with a panel including cast and an exclusive look at season 5 footage, a Viking funeral throughout downtown culminating with a longship set ablaze in San Diego Bay, a booth on the convention floor, an exclusive comic book, and last but not least, drinking horns!
The panel is set for Friday, July 21 from 5:45PM-6:45PM in Room 6BCF, and will feature Katheryn Winnick, Gustaf Skarsgard, Alexander Ludwig, Alex Hogh Andersen, and creator/writer Michael Hirst.
Then, in the Gaslamp on Friday, there will be a one-day event to honor Ragnar Lothbrok and other fallen characters who have recently risen to Valhalla. The Vikings funeral will begin with a procession throughout the Gaslamp Quarter in the early afternoon from noon to 5:45PM. The funeral will conclude with a waterfront ceremony beginning at 7PM featuring a floating 45-foot replica Viking long-ship with pyrotechnic display. Cast will be in attendance. Ceremony will be held behind the Convention Center at Embarcadero Marina Park South (200 Marina Park Way).
You can also score a Vikings drinking horn of your own this year. The horns will be given out at the funeral event on Friday at 7PM, and the horns will entitle the wearer to special drink discounts at locations around the Gaslamp. You can follow @HistoryVikings for a complete list of participating locations.
Finally, you can also check out the booth #4215 – and here's the details on that:
VIKINGS "WARRIOR'S ALLEGIANCE" CONVENTION CENTER BOOTH – July 19-23 – Booth #4215
A new generation of warriors is rising in the Vikings world and fans have the opportunity to be immersed in it by showing off their swordplay in a video booth. Fans will get into character by selecting their weapon of choice and garbing themselves in Viking gear. A time-slice camera array will capture footage of each fan demonstrating their best battle moves with Ragnar's sons – Bjorn, Ivar the Boneless, Ubbe and Hvitserk. Video will be available to share on social platforms.
Also available to fans while supplies last is a custom "Vikings" limited edition comic book from a story created by Michael Hirst, exclusively for SDCC.
[divider]
From May 17, 2017:
Series star Katheryn Winnick, who plays Lagertha on the HISTORY series, announced on Instagram today that the series is heading back to San Diego Comic-Con – and that you can catch them on Friday, July 21.
[UPDATE]Second Union managed to get a screenshot of it The photo has since been deleted.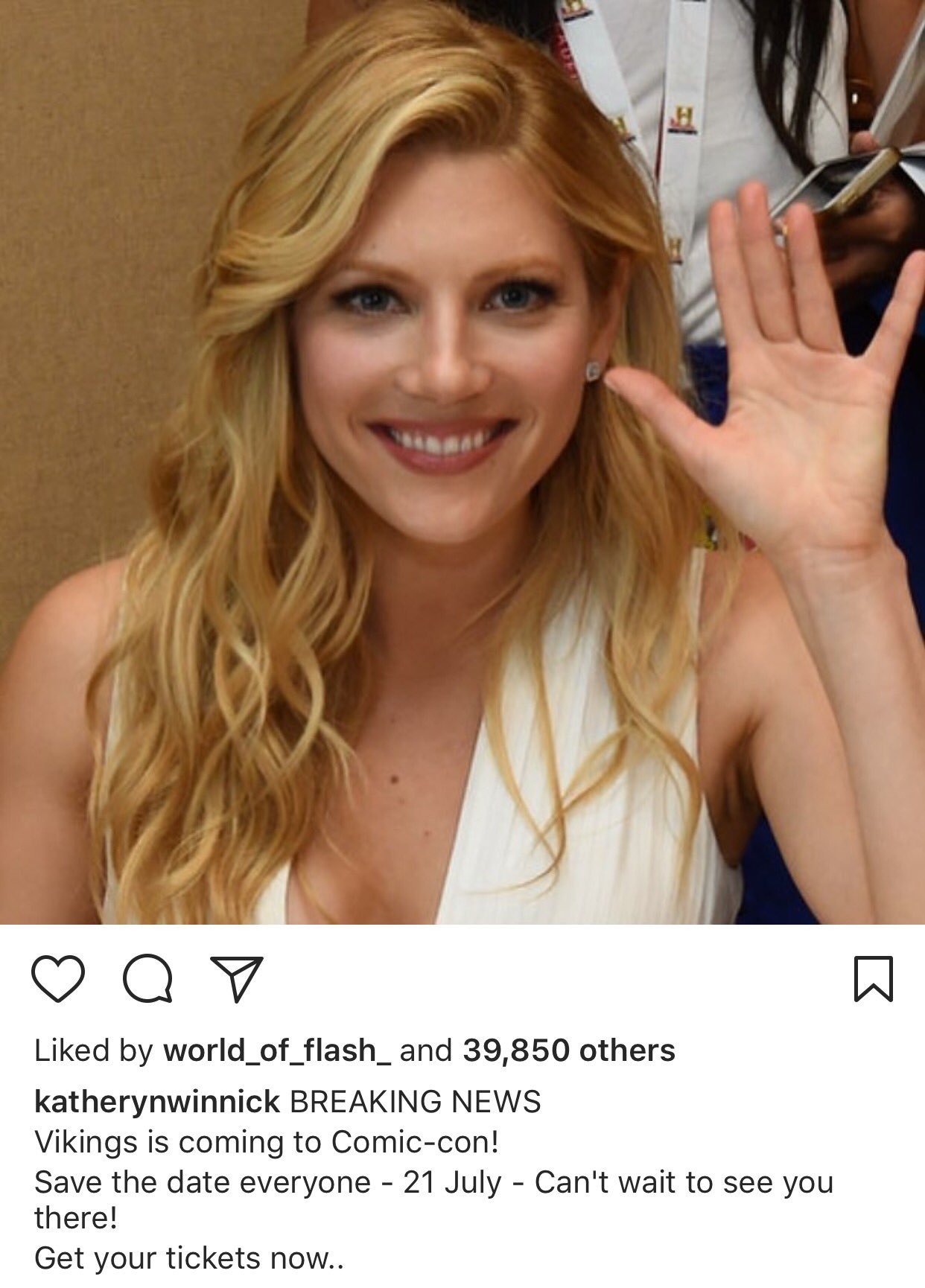 Last year included not only a panel with stars Winnick, Travis Fimmel, Clive Standen, Gustaf Skarsgard, and Alexander Ludwig – along with creator Michael Hirst — but also a Vipers Den experience at their booth, where fans could "experience the fear of being surrounded by real snakes in a dark, dank abyss with no immediate escape".
There are also typically autograph signings and an offsite experience.
Are you excited about Vikings returning to San Diego Comic-Con? Let us know in the comments.