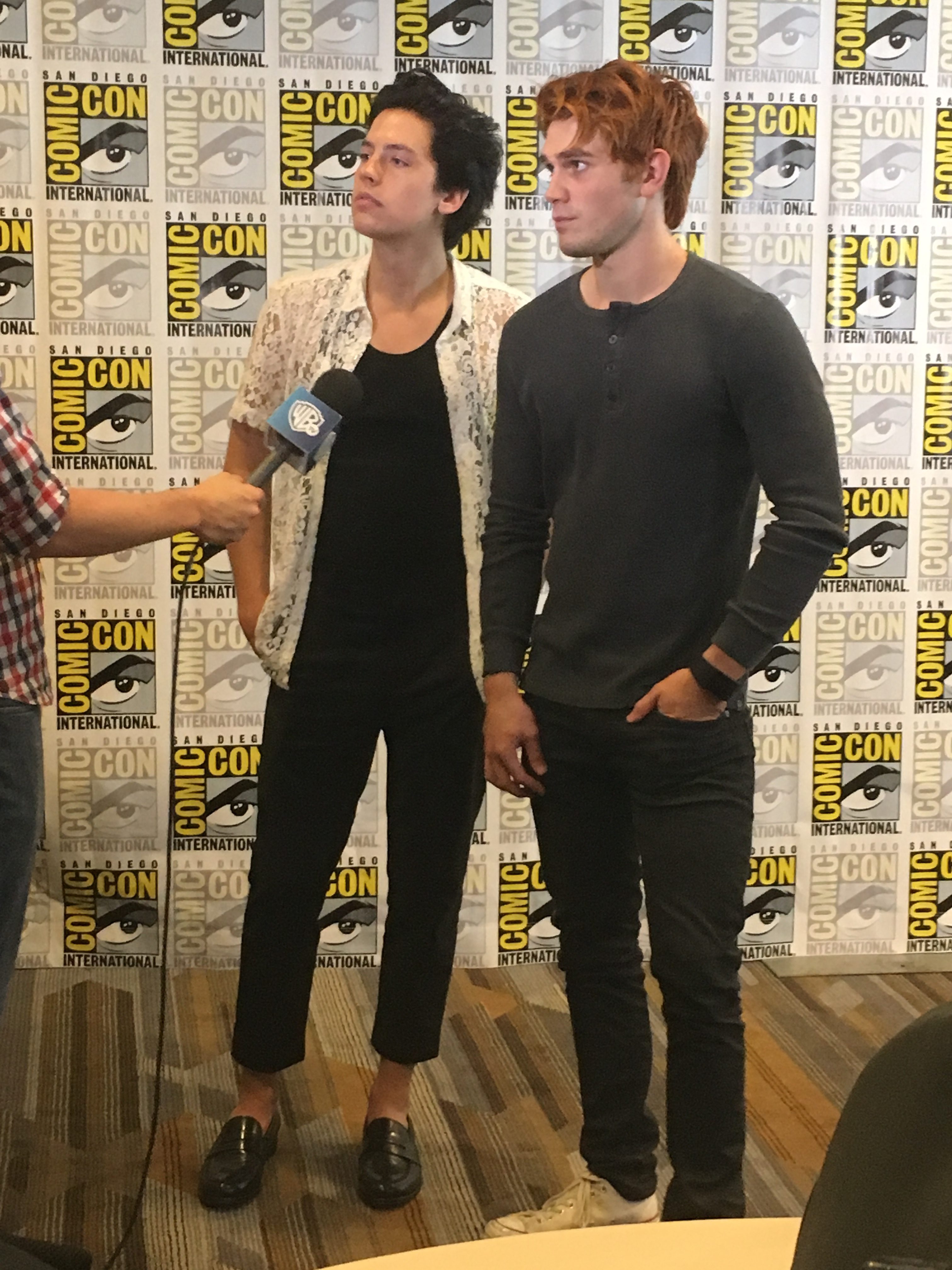 CW's hit show Riverdale wrapped its first season back in May, and the second season which premieres tonight promises plenty of surprises and fun. We had the opportunity to catch up with the cast at San Diego Comic- Con to learn all about season two.
Riverdale, which is based on the Archie comics, brings all your favorite characters to your TV screen. Season one had many twists and turns, and ended on a big cliffhanger that shocked their audience.
*If you haven't finished season one there will be spoilers beyond this point so continue at your own risk!*
Catch our coverage below (and our apologies for the poor audio quality in parts):
Ashleigh Murray and Madelaine Petsch discuss their friendship between each other on screen, the relationship between Josie and her mother, and the relationship between Cheryl and her mother after the fire and how she is taking the reigns back from her mother. They also discuss the dark place Cheryl went in the season finale, and what they are most excited for fans to see this season.
Sarah Schechter, Asha Bromfield, and Hayley Law tell us how it was to perform at the Warner Brothers party at SDCC, if Valerie will get back together with Archie, what we can expect now that Asha and Hayley are series regulars, the new mystery this season, and how Hiram coming to town will give the opportunity to see if Hermione is good or not:
KJ Apa and Cole Sprouse reveal whether they will stay in Riverdale or have to leave, if Archie will turn to another character in the wake of his father being shot, the relationship that Jughead and Archie have with Cheryl, and how Jughead's life is going to change now that he is living on the Southside:
Camila Mendes and Lili Reinhart dish on how they will explore the storyline that the Coopers are related to Blossoms, and Lili teases what we can expect from Dark Betty this season and how she is a big focal point for the mystery of season two. Plus, the pair also discuss how Betty and Veronica's friendship might have conflicts once episode five comes around, and how Hiram coming to two will affect Veronica's relationship with her mom and dad:
Riverdale season two premieres October 11th at 8PM ET on the CW.
Do you love Riverdale? Let us know in the comments!