We're big fans of Fat Rabbit Farm and their adorable, fluffy creations and wares – and you'll be able to snag some exclusive WonderCon designs from them at the convention next month.
This year, they'll be debuting a new brand at the show, in the form of Pandi the Panda. Pandi was originally created as one of the first few Facebook Messenger Stickers, but he's grown to become a lifestyle brand "reminding us all to enjoy life, have fun, be adventure, and to pursue what makes you happy" – which, in Pandi's case, means eating all of the pizza.
Which is why it's only fitting that this year at Fat Rabbit Farms, attendees will be able to step into Pandi's Pizza shop at the Fat Rabbit Farm's booth, which will be decked out as the actual pizza shop. Here's a look at the Pandi half of the booth design: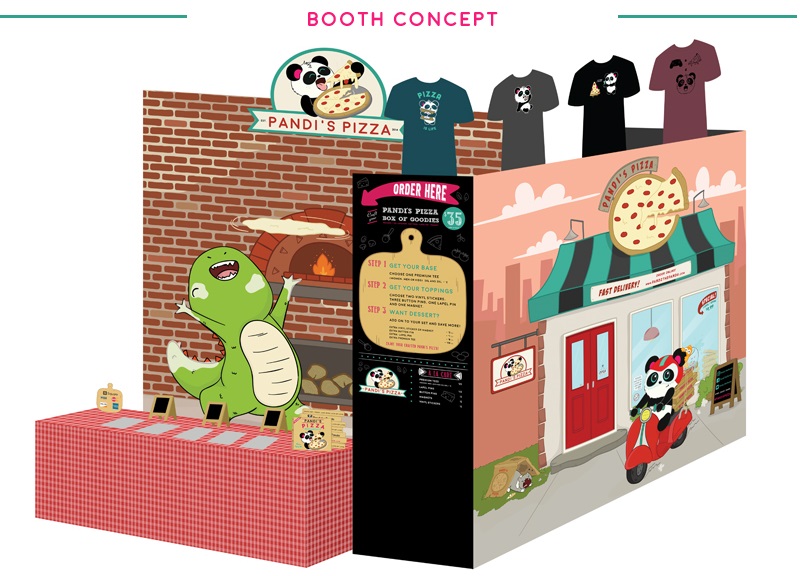 Here, you can build your "pizza" in the form of apparel and accessories, choosing your order. It will then be served up to you in a WonderCon exclusive, limited edition, collectors' pizza box.
Here's a look at the box: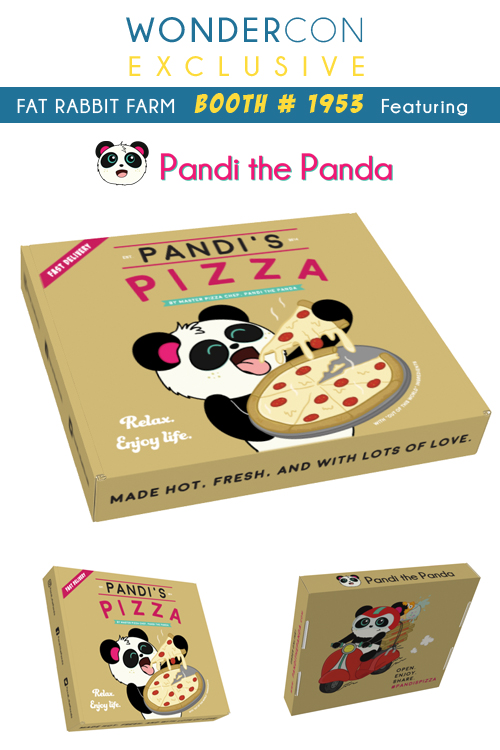 And here's a look at the t-shirt designs you'll be able to choose from as you "build your own" pizza box collection: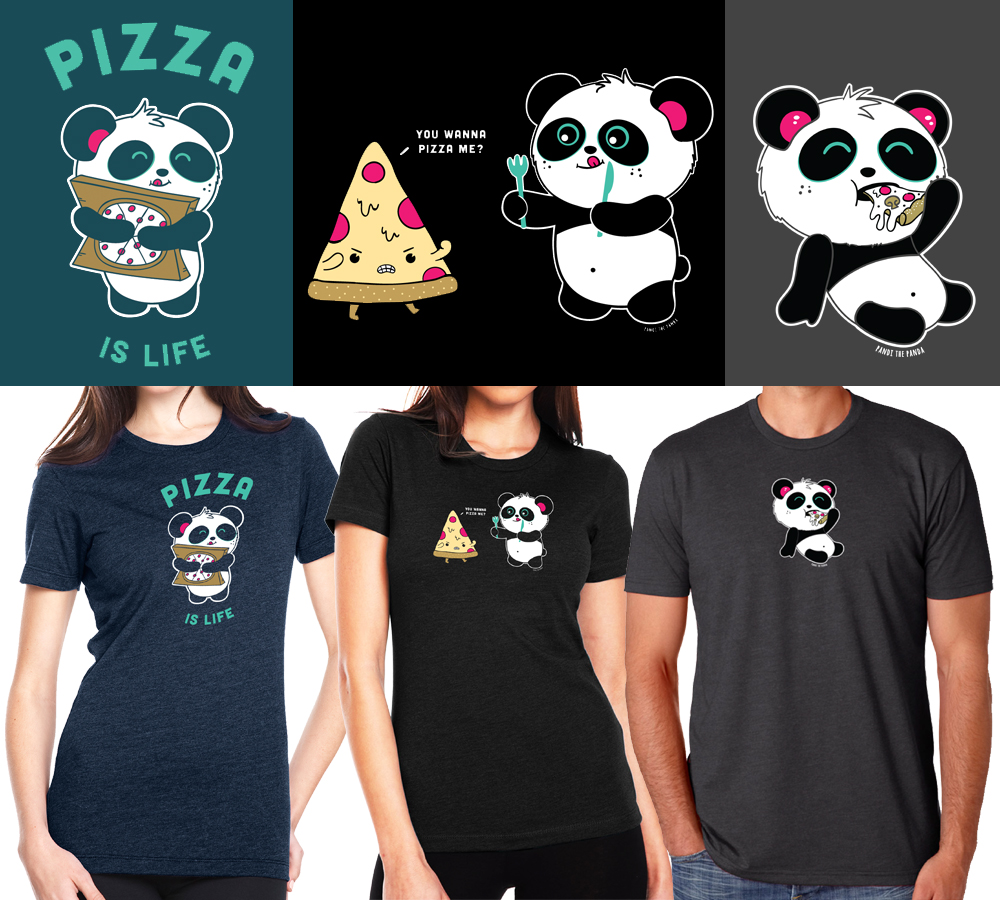 [UPDATE March 6]
If you've been waiting to see what else Fat Rabbit Farm has in store for WonderCon 2018, today is your lucky day. FRF will be bringing a WonderCon exclusive design of "Babee Panther", who may look familiar to you. You can score the design in either a t-shirt or tank top for $25, or a hoodie for $42.

Best of all, you can pre-order this WonderCon exclusive – and all of Fat Rabbit Farms' other exclusives are available for pre-order now (with the exception of the pizza box, which you'll have to stop by the booth to "build").
[PREVIOUS]
And from Comic-Con International, here's a look at some more of Fat Rabbit Farms' exclusives:
Pandi Goodies Set with Collector's Pizza Box ($35): Calling all panda or pizza lovers! Fat Rabbit Farm presents Pandi the Panda, featured on Facebook Messenger Stickers. Snag a collector's pizza box filled with Pandi goodies of YOUR CHOICE! Comes with your choice of one tee, two vinyl stickers, three button pins, a magnet, and an awesome pin – a $60 value, while supplies last.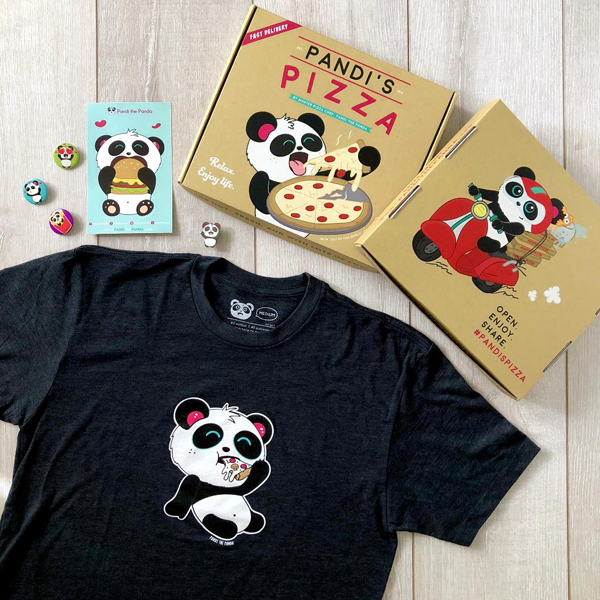 Robot Vs. Kaiju T-Shirt Exclusive by Fat Rabbit Farm ($25): Your favorite fat rabbit is ready to battle the kaijus. Limited edition design available in women and men's tees and tank tops. Sizes up to 3XL!