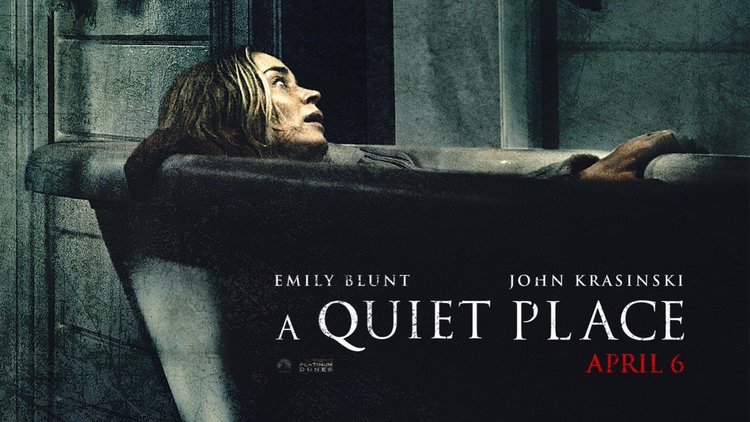 The folks at Comic-Con International have been teasing a special screening of a new Paramount Pictures movie at WonderCon Anaheim this year.
Now, we know that film will be A Quiet Place, the new horror flick starring Emily Blunt and John Krasinski, and you can catch it early this Friday at 8PM at the AMC Downtown Disney Theater (but don't head for the theater without a ticket!).
Hey #WCA2018 Attendees! Remember that secret, special @ParamountPics screening?! The movie is… @quietplacemovie But shhhh, you don't want them to hear you. Don't miss out on a chance to see the film tomorrow – Friday, March 23 at 8 PM! Stay tuned for ticket distribution info. pic.twitter.com/s26RwtQwBC

— WonderCon (@WonderCon) March 22, 2018
The movie's official release date is April 6, but you can see it two weeks early if you head to WonderCon's Booth #383 on the Exhibit Hall floor. Tickets will be available Friday, March 23 at 3:30PM, 4:30PM, and 5:30PM PT on a first-come, first-served basis. Each ticket will only admit one person, but you can grab up to two tickets per person.
Tickets are limited for this special screening of A QUIET PLACE. Be sure to pick yours up at the WonderCon Booth #383 on Friday. Tickets will be distributed at 3:30/4:30/5:30. Tickets are first come, first serve, Admit one.

— WonderCon (@WonderCon) March 22, 2018
@SD_Comic_Con a quiet place screening event information pic.twitter.com/uzN5ziVlsb

— Adv Screening Guru (@ScreeningGuru) March 23, 2018
Will you be seeing Paramount's screening of A Quiet Place? Let us know in the comments.