Every week from now until San Diego Comic-Con, we're celebrating you: our readers! So let's meet this week's Attendee of the week: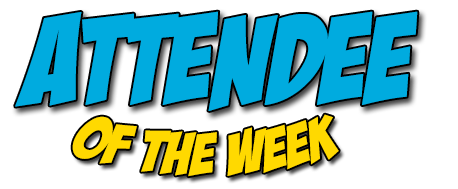 Amanda Rosenblatt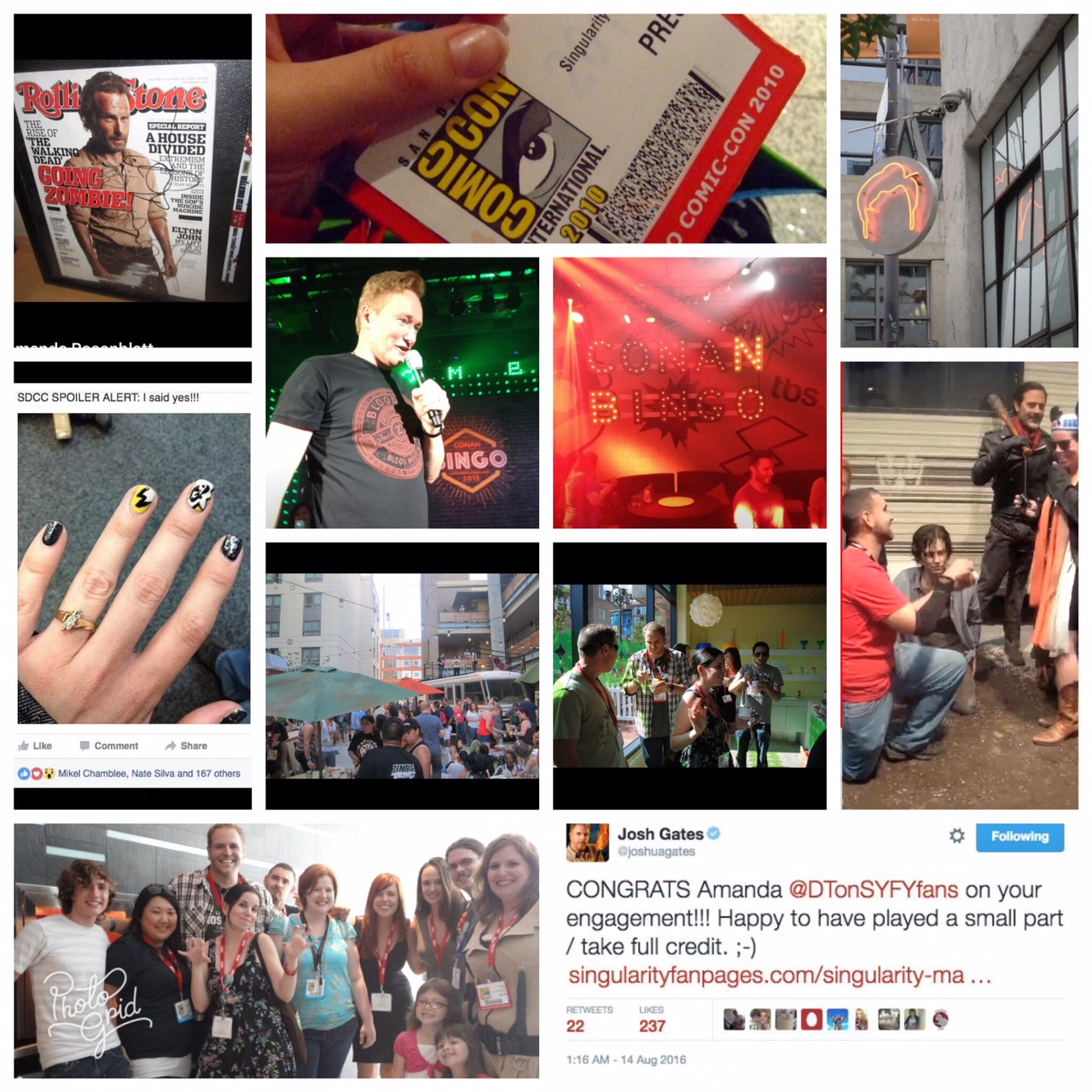 Where are you traveling from?
I live in a suburb of San Diego so I take the trolley to San Diego Comic-Con. I used to travel all the way from Massachusetts to attend, though!
How many years have you been attending?
My first Comic Con was 2010, then I went again in 2011, then after a sad hiatus, I was able to come back and attend each year since 2014.
What was your favorite panel and why?
My favorite panel, while I have attended a few at SDCC, was actually the Final Space panel at WonderCon 2018, which is SDCC's little sister. It was amazing to be with fellow fans of a new show from Olan Rogers, who I've been a fan of for years. As far as SDCC, my suggestion is to check out panels at the Hilton Bayfront. It's still a pretty big room but smaller than the panel rooms in the convention. It's also easy to get a seat – especially one near a microphone for question and answer sessions, if you like conversing with the creators/actors!
What is your favorite exhibitor or artist booth and why?
I love the Uglydolls booth. I love the concept that the company was founded on. The art and toys they come out with are fantastic. They also always have that fun free swag crane machine that is always a hoot to play!
What's your favorite item you've ever taken home from the convention (swag, exclusive, merch, etc.)?
Other than my engagement ring (that story later) the Conan O'Brien Funko Pop! figures I've gotten from SDCC are my favorites. I've gotten the regular Conan one, Conan Batman, and Stormtrooper Conan.
What was your favorite autograph session and why?
My favorite autograph session was with Weird Al at SDCC in 2017. Not only did I get to meet an influential figure in my life (he was my first concert when I was around 5 years old) but I also got to fist-bump Beck Bennett of SNL in the next booth while waiting in line!
What is your favorite con snack?
It used to be Pinkberry, but since it's closed down now, there is nothing quite like overpaying for a Diet Coke and a pretzel inside the con. That or being basic and grabbing some Starbucks where the Pinkberry used to be in the Gaslamp will do.
Tell us about your most memorable celebrity encounter?
The most memorable celebrity encounter at SDCC was when I arranged for a fan meet-up event in 2010 for Josh Gates (then of Destination Truth – now on Expedition Unknown). Not only did other fellow cast members from other Syfy shows make cameos at the meet and greet, but I met my future husband there. Plus, Josh bought all the fans who came some Pinkberry at the event (now you see why I'm bitter they closed!)
What is (or was) your favorite offsite and why?
There are two that are tied for me for favorite off-sites. First, the Walking Dead BBQ of 2014 was unreal – I waited in line since 5AM for a wristband and later that day, I got free food and got to meet the cast! Second, the Conan O'Brien Bingo of 2015 off-site was amazing. Lots of great food and open bar, plus I won tickets to a Conan taping where I met him – another influential figure to me!
What is your favorite restaurant in downtown San Diego?
It's not San Diego Comic Con unless you get a meal at the Old Spaghetti Factory, am I right?! That and Barley Mash is pretty good too.
What is your favorite Comic-Con memory/moment?
My favorite Comic-Con memory/moment was when I was proposed to by my husband at SDCC 2016. We were at the Walking Dead photo op booth and since my husband knows how much I love TWD (not just the show but also the graphic novels), he proposed to me there. I vlog pretty much everything at SDCC so I got the moment on video forever but sadly, not the best photos, since I only have screenshots. Maybe someday, photos from the fellow fans who were hanging out there cheering us on will surface!
Do you have any advice for a first time attendee?
I have lots of advice. I can't even narrow it down. I would just say in general don't get your hopes up if you can't do all the stuff you want to do (especially if it's Hall H or Ballroom 20). Just have fun, go to fan meet-ups, go to smaller panels, check out the off-sites, and mind your health! Con crud sucks, being dehydrated sucks, sunburn sucks, and for the love of Thor, please use deodorant.  Tweet me for more advice – happy to give it! @thebabyspoon
Want to be featured as our Attendee of the Week? Find out how!