Every week from now until San Diego Comic-Con, we're celebrating you: our readers! So let's meet this week's Attendee of the week: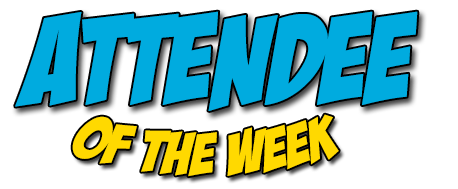 Hector Flores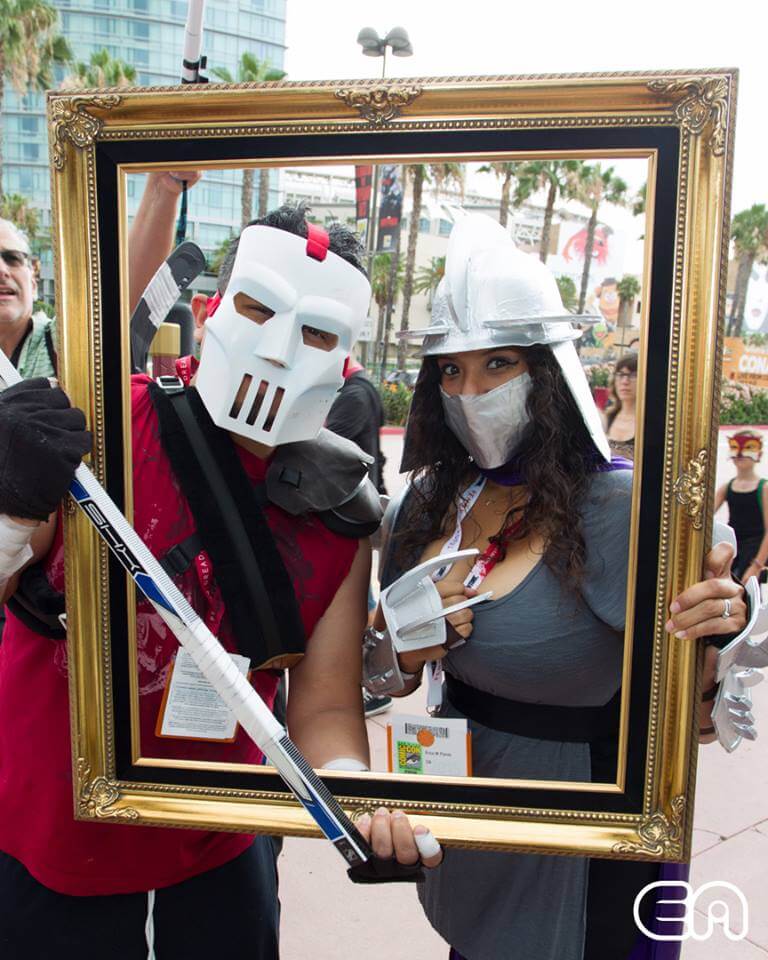 Where are you traveling from?
North San Diego County
How many years have you been attending?
10 including this year.
What was your favorite panel and why?
2010. It was one of the smaller rooms, 1B I think. The panel was "Comics on Comics". Basically comedians talking about comic books. It was very small and intimate and hilarious! Ralph Garman, my favorite comedians/comic book aficionados, was on the panel and I got to meet and greet him right after! It felt personal and awesome.
What is your favorite exhibitor or artist booth and why?
My wife and I always have to make it to anything/everything Vikings related! So the History channel booth is always a must.
What's your favorite item you've ever taken home from the convention (swag, exclusive, merch, etc.)?
I have a Joker, Spider-Man, and White Walker Conan Funko Pop!s. LOVE THEM!!!
What was your favorite autograph session and why?
On Preview night, we walked up to J. Scott Campbell and had him sign some Spider-Man variants, took pictures, and had a lovely conversation about pugs.
What is your favorite con snack?
Beer, beer, and more beer!
Tell us about your most memorable celebrity encounter at the convention?
My group and I went to the Conan Friday taping. We wanted to attend the Viking Funeral that same night as well as sticking around after the taping to have Conan and the cast of Game of Thrones sign our POP!s, so we deiced to get the signatures and skip the Viking Funeral. We proceed to our hotel after Conan, and notice the cast of Vikings is in the lobby of our hotel. We changed our plans for the evening and decided to go to the rooftop bar at our hotel. Sure enough the cast was there and were awesome. Alex Høgh Anderson hung out with us all night!
What is (or was) your favorite offsite and why?
My wife and I have been civilly married for 13 years. We have never had a traditional ceremony. I learned that Orlando Jones would be performing marriage ceremonies with the help of Syfy. I signed up thinking it would be fun. We showed up, and the crew there was so awesome! They helped us "freshen up", gave us rings, a veil, flower bouquet and Orlando Jones spoke with us privately for about 15 minutes to gather information on us to better perform the sermon. I saw my wife standing in front of me with tears of joy and I could not help but shed happy tears myself.
What is your favorite restaurant in downtown San Diego? 
Berkeley Pizza. Make sure you call ahead and place your order.
What is your favorite Comic-Con memory/moment?
While cosplaying as Shredder and Casey Jones, my wife and I were interviewed by a Spanish news station out of Los Angeles. My mom called me that night and told me she saw me on her evening news!!
Do you have any advice for a first time attendee?
Follow SDCC Unofficial Blog and monitor Twitter constantly! Make a list of things you want to do/attend. Out of that list, pick 50% of those which are a MUST. If you can get 25% of those done, consider it a win.
Want to be featured as our Attendee of the Week next week? Find out how!