Every week from now until San Diego Comic-Con, we're celebrating you: our readers! So let's meet this week's Attendee of the week: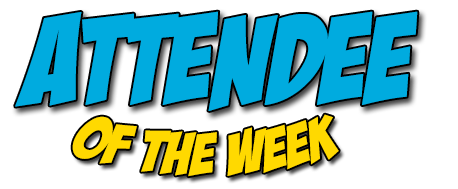 Peter Salisbury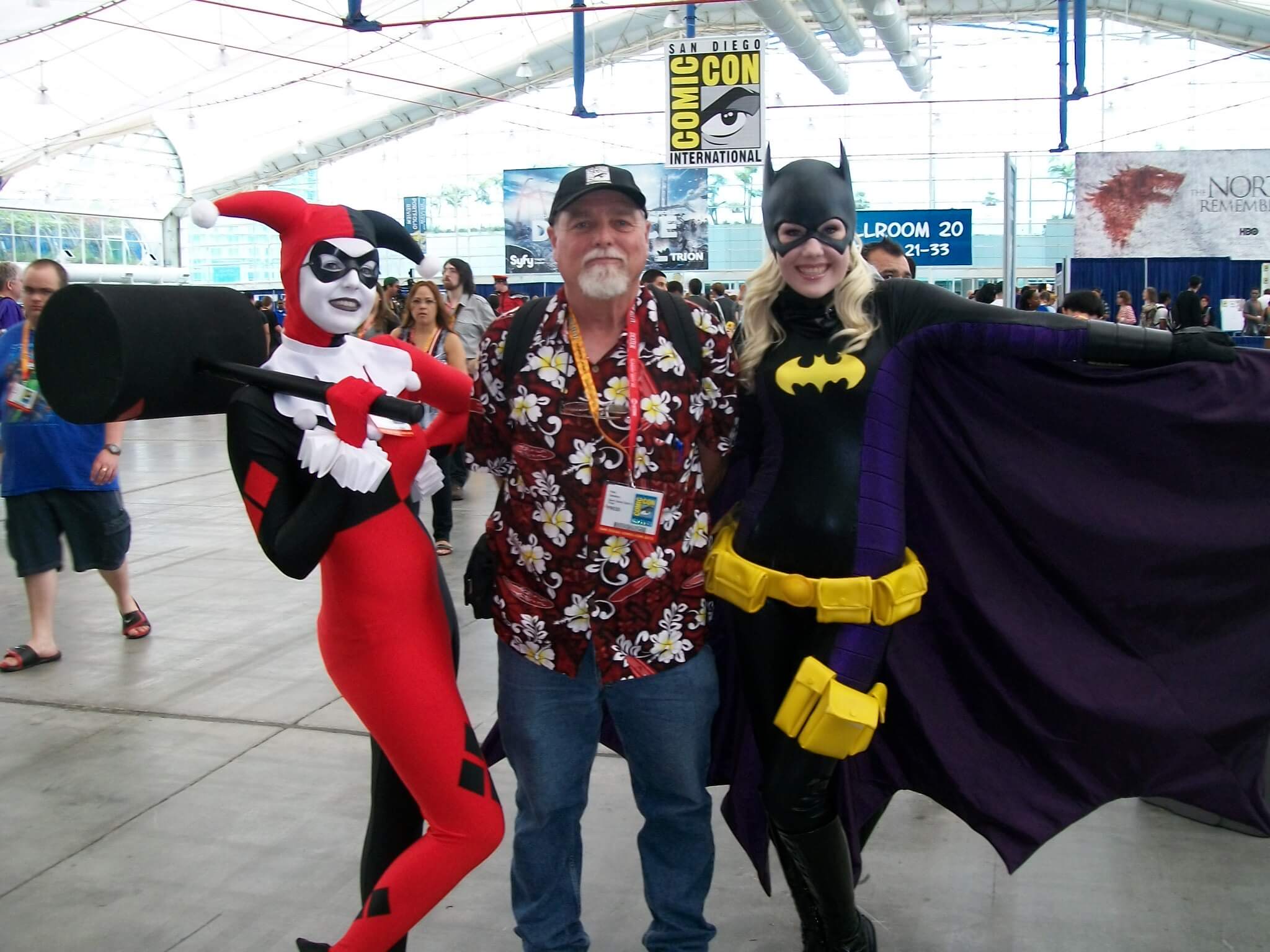 Where are you traveling from?
I live in Imperial Beach which is in San Diego County so I can hop on a bus a block from my house and get off about 2 blocks from the convention center.
How many years have you been attending?
I'm pretty sure this will be my 32nd year attending. I have my son's badge from 1987 when I took him for the first time and I had gone for a year or two before that by myself.
What was your favorite panel and why?
I'm not a big panel person. The last one I attended I believe was for the film Jeepers Creepers II back in 2003.
What is your favorite exhibitor or artist booth and why?
Inkworks Cards headed by Allan Caplan will always be my favorite exhibitor even though the company folded after SDCC 2008. They had signings with actors from the card sets they issued, along with sketch artists doing sketch cards.
What's your favorite item you've ever taken home from the convention (swag, exclusive, merch, etc.)?
So many super cool items I've taken home. A cast signed Spider-Man full size movie poster back in 2002? Large sketches of The Simpson's, Bart, Marge, Homer, and Lisa drawn by Matt Groening.
What was your favorite autograph session and why?
Hmm. Cast of Veronica Mars? Serenity? Battlestar Galactica 2004 series reboot? I would have to say Lucy Liu's appearance for the 2002 Charlie's Angels film. The panel ran late so the autograph session started late so when security came to force dozens of us from the line I called out to Lucy who sent security away and signed for everyone.
What is your favorite con snack?
I always bring Lunchables for when I get hungry.
Tell us about your most memorable celebrity encounter at the convention?
Meeting Vin Diesel and Claudia Black promoting Pitch Black in 2000. They were at a small table sponsored by SyFy Channel. No one was in line so it was great. Vin was the voice of The Iron Giant and Claudia was playing Officer Aeryn Sun in Farscape.
What is (or was) your favorite offsite and why?
The 2006 red carpet movie premiere of the Warner Bros film of Frank Miller's 300. I covered the red carpet for my hometown newspaper. Last year's TBS Wrecked TV show barge was fun also.
What is your favorite restaurant in downtown San Diego?
My group seems to hit The Old Spaghetti Factory at least once during the Con.
What is your favorite Comic-Con memory/moment?
So many memories, so many moments but just seeing my Con friends each year. Coming from all over the country we actually only see each other once a year during the Con and it becomes like a family reunion.
Do you have any advice for a first time attendee?
Make all the plans you want but be prepared to go with the flow.
Want to be featured as our Attendee of the Week? Find out how!