I can show you the world
Shining, shimmering splendid
Tell me, princess, now when did
You last let your heart decide?
Artist Patrick Ballesterosis all about celebrating your inner child – with kid-ified takes on everything from retro classics like Indiana Jones and 16 Candles, to more modern favorites like Game of Thrones and Guardians of the Galaxy. — and he's going to take you to a whole new world with his second San Diego Comic-Con exclusive.
"Princess Lea" celebrates the fan-favorite Disney film Aladdin, by celebrating some of the voices behind the classic. The 6″x8″ print is a homage to Filipina singer Lea Salonga, who provided the singing voice for Jasmine in the film. And of course, Aladdin wouldn't be what it is without a friend like Robin Williams, who also makes an appearance in the print.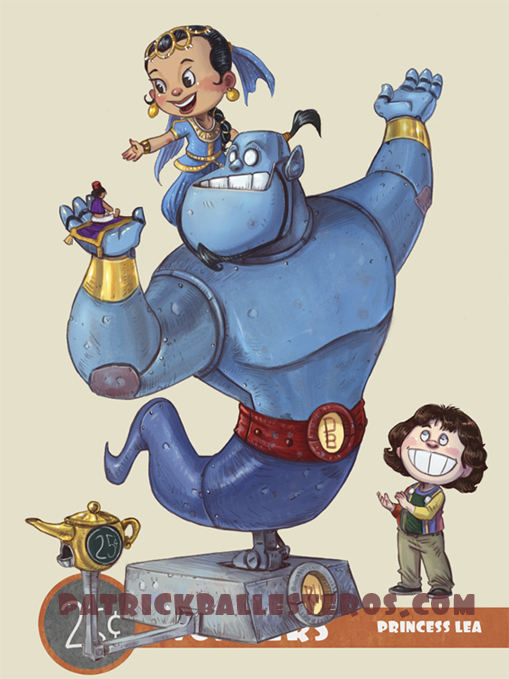 The printon pearl linen fine art paper is limited to just 100 pieces for San Diego Comic-Con, and will be released on an unspecified day during the con (along with Coco's "Do You Remember"). Ballesteros will have at least one different exclusive per day — so be sure to stop by Artist Alley DD-08 to snap up this print for just $15. But hurry, as this one is sure to go fast, and you'll be left wishing you had a Magic Lamp to wish for one.