Nothing's more important than family – and artist Patrick Ballesteros is all about helping you remember that with his first San Diego Comic-Con exclusive, as you get ready to celebrate your own Mamas this weekend.
Ballesteros is all about celebrating your inner child – with kid-ified takes on everything from retro classics like Indiana Jones and 16 Candles, to more modern favorites like Game of Thrones and Guardians of the Galaxy.
That's why it's only fitting that Ballesteros' first San Diego Comic-Con exclusive will make you remember the joy (and sorrow, dammit, Disney!) of Coco with "Do You Remember". The piece features Miguel, Héctor, and Mamá Imelda spending some quality time with Mama Coco, in the latest of his 25 Cent Wonders collection.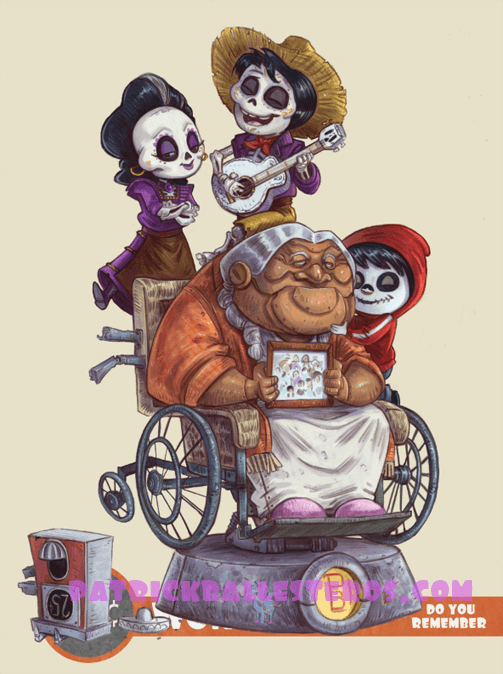 The 6″x8″ print is limited to only 100 pieces for San Diego Comic-Con, and will be released on an unspecified day during the con. Ballesteros will have at least one different exclusive per day – so be sure to stop by Artist Alley DD-08 to snap up this print for just $15. But hurry, as this one is sure to go fast, and will be nothing but a fading memory very soon.