Are you ready for San Diego Comic-Con 2018 yet? Of course you aren't; there are still 71 days left. In the meantime, we have some teases about this year's Conan Funkos, all the crochet you can handle from The Geeky Hooker, some potential bad news bears for Supergirl, and more to help you plan for the grand event.
Here's a look at the news you might have missed:
Artist Joe Jusko is excited to see his cover of Overstreet #48 go live just before SDCC on July 18. He'll be signing copies at the Hero Initiative booth, so make sure you stop by and grab a copy.
https://twitter.com/JoeJusko/status/991430838402322434
Red Jamie is live! Cryptozoic's presale for their 7-inch "Scotch on the Rocks" Outlander Jamie Fraser vinyl collectible went live on May 1. The release is limited to a run of 3,000 pieces and comes in a box designed for a bottle of fine scotch whiskey. You can order now and have it delivered to you in August, or you can buy it in person at their booth on the Exhibit Hall floor, where it will be making its debut.
#SCOTCHONTHEROCKS PRESALE IS LIVE!
Happy Birthday, #JamieFraser! This 7-inch collectible captures Jamie looking out across the Highlands, ready to battle for his soulmate Claire and his family. These figures are limited; order yours today! –> https://t.co/RYwfnM19XN pic.twitter.com/pouLtf14Sm

— Cryptozoic (@Cryptozoic) May 1, 2018
Did you think there wouldn't be crochet in this post? Think again. The Geeky Hooker saw Avengers: Infinity War and, after the requisite time it takes to emotionally heal from it, was inspired to make three new critters for her SDCC drops. Follow her Twitter and Facebook to see where you can find them.
well, we usually make them, right? 😁

— Funko (@OriginalFunko) May 3, 2018
In rare occasions, Funko has also surprised fans with direct answers. According to the collectibles giant, there will be flocked Pop!s at SDCC this year.
Now that is a specific question. Yes. Yes there are. Are you just a big fan of flocked items?

— Funko (@OriginalFunko) May 3, 2018
Fans of Ninjabot will be happy to note that he will be at SDCC again this year at Small Press Table L-08. He will also be taking very limited commissions starting June 1, but you may want to follow his Twitter, since he's changing things up a little this year. We'll keep an eye on what those changes will be.
About to join everyone for FCBD but before I have a surprise!!! You know I'll be at SDCC L-08 in small press, as usual, commissions will open June 1(VERY LIMITED), I'll have an Exclusive Print, and I will have free daily goodies too BUT this year, I'm changing things up! pic.twitter.com/mkjeh2bzDg

— Arnel Baluyot (@theninjabot) May 5, 2018
Our good friend, Patrick Ballesteros, is wasting no time getting ready for SDCC 2018. He recently posted a teaser for a new series he's bringing with him to Comic-Con as well as a recent commission order featuring the Daughters of Thanos.
https://www.instagram.com/p/BiXFdeWlX6W/
https://www.instagram.com/p/BiZh_YQFshR/
Happy Moanday Morning ya'll. See what I did there 😬. Another commission in the books for @Comic_Con. FYI my commission list is currently full but email me 1st week of June as I will open up a few more spots then. Thanks everyone! #moana #MondayMorning #sdcc pic.twitter.com/jyR47o7c3C

— Patrick Ballesteros SDCC DD-08 (@PatrickBallest) May 7, 2018
The Girl of Steel herself, Melissa Benoist, announced she will be performing on Broadway this summer. What does that have to do with Comic-Con, you may ask? Her performance schedule runs through SDCC and beyond, meaning that she most likely will not be appearing at SDCC this year. There has been no word on the rest of the cast, so this doesn't necessarily mean no Supergirl presence altogether. At the very least, we'd expect some sort of pre-recorded message for fans.
https://www.instagram.com/p/Bieq7vMnO3z/
Writer/artist Adam Warren tweeted that he may be at SDCC this year and, if so, will take commissions. We'll keep our eyes out for anything definite.
Right now, I take 'em on at conventions only, though I'm not doing very many shows this year, due to the necessity of wrapping up EMP11. Motor City Comic-Con later this month (for sure), maybe SDCC, maaaaaybe FanExpo in Toronto. Might do more in 2019, though. https://t.co/gZJREN27Vs

— Adam Warren (@EmpoweredComic) May 7, 2018
Oh, the weather outside is… delightful for a Zombie Walk. While details are scarce, Zombie Walk has given a title to their SDCC 2018 event: Walking Through an Undead Wonderland. Let them know you're interested on their Facebook Event page.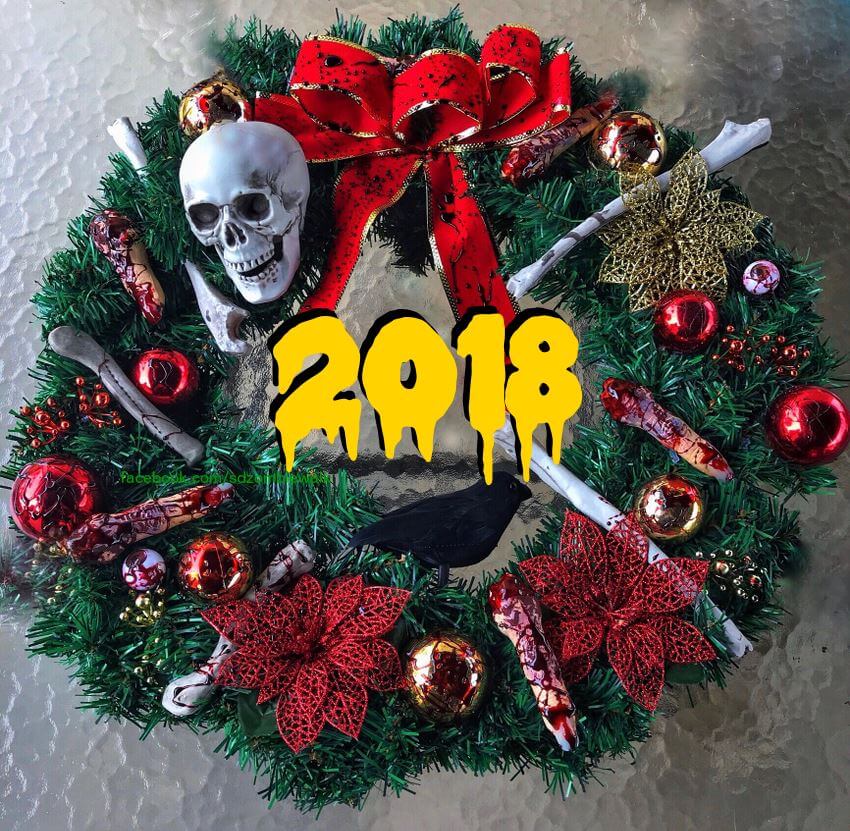 Anything we missed? Let us know in the comments, drop us a line, or tweet us at @SD_Comic_Con.