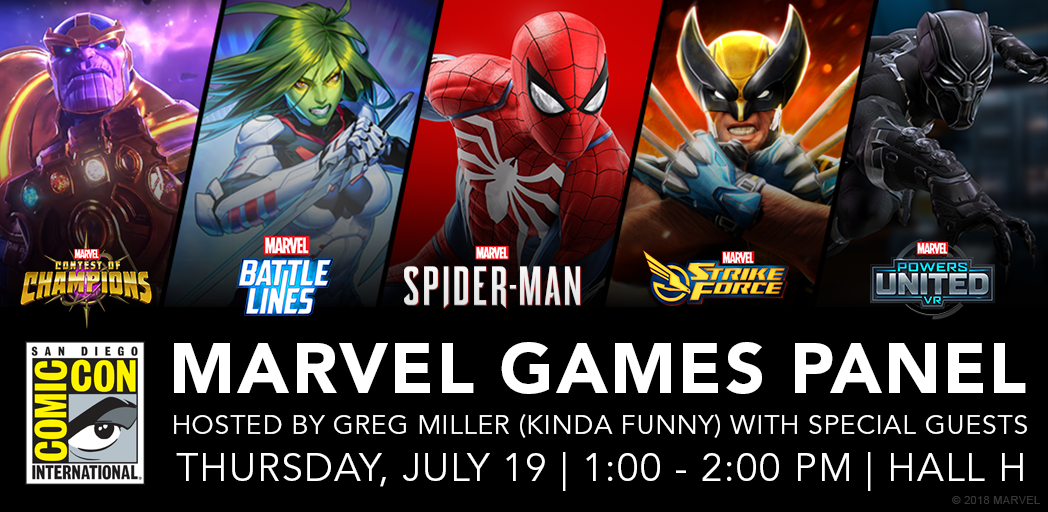 Marvel Games, along with Sony Interactive Entertainment, Insomniac Games, Oculus Studios, Nexon, FoxNext Games, and others, will be headed to San Diego Comic-Con next month for a Hall H panel.
On Thursday, July 19 from 1PM-2PM in Hall H, Greg Miller will host a panel where Marvel Games, Sony Interactive Entertainment, and Insomniac Games will reveal brand new information about Marvel's Spider-Man, which will be released exclusively for PlayStation 4.
Oculus Studios will also join Marvel Games on stage to debut a new trailer for MARVEL Powers United VR, giving fans an in-depth look at the game before it launches later this year.
Partners from studios responsible for fan-favorite Marvel mobile games, including Marvel Contest of Champions, Marvel Spider-Man Unlimited, Marvel Future Fight, and Marvel Puzzle Quest will also discuss new characters and levels in each game.