Mezco Toyz is returning to San Diego, and while the manufacturer is smaller than some of the exclusive giants (Hasbro, Mattel, etc.), they still hold some exciting licenses (including Marvel, DC, and many more) and offered some exciting exclusives at Comic-Con 2017. What will 2018 bring?
All Mezco exclusives are available for pre-sale on their site for shipping after the convention, or you can pick them up at Booth #3445 at SDCC 2018.
Here's a look at Mezco's 2018 exclusives:
[UPDATE June 27] Mezco is punishing the SDCC competition with their latest SDCC exclusive in their One:12 series: Punisher: Special Ops Edition. Exact justice on those who wronged you with this 1:12-scale collectible that comes with three separate head portraits, eight interchangeable hands, a duty belt with knife sheath, and an arsenal of weaponry. Get to Booth #3445 early for this $85 statue of vengeance, or pre-order it now and receive it after the con.
[UPDATE June 20] Mezco is sending us to therapy again with their latest SDCC exclusive announcement from their Living Dead Doll series: Resurrection Frozen Charlotte. Poor little Charlotte had an accident while ice skating, and now she's doomed to an eternal winter. Mezco has resurrected this $60 fan favorite to thaw her out this summer at Booth #3445, or you can pre-order her now to have her arrive in August (you'll need to put down at least a $15 non-refundable deposit for that). She's only 10 inches tall, but we're sure she'll warm your heart.
[UPDATE June 13] Fans of Terry McGinnis as the Dark Knight will want to line up early for Mezco's first 2018 Summer Exclusive: Batman Beyond. This 17″ addition to their One:12 Collectibles series features over 28 points of articulation, two head portraits, and six interchangeable hands, as well as accessories (including a backpack, booster jet FX, and three batarangs).
Head to Booth #3445 at SDCC to grab one of these collector-friendly packaged figures for $85 each, or you can pre-order now to have up to six figures shipped to your home after SDCC.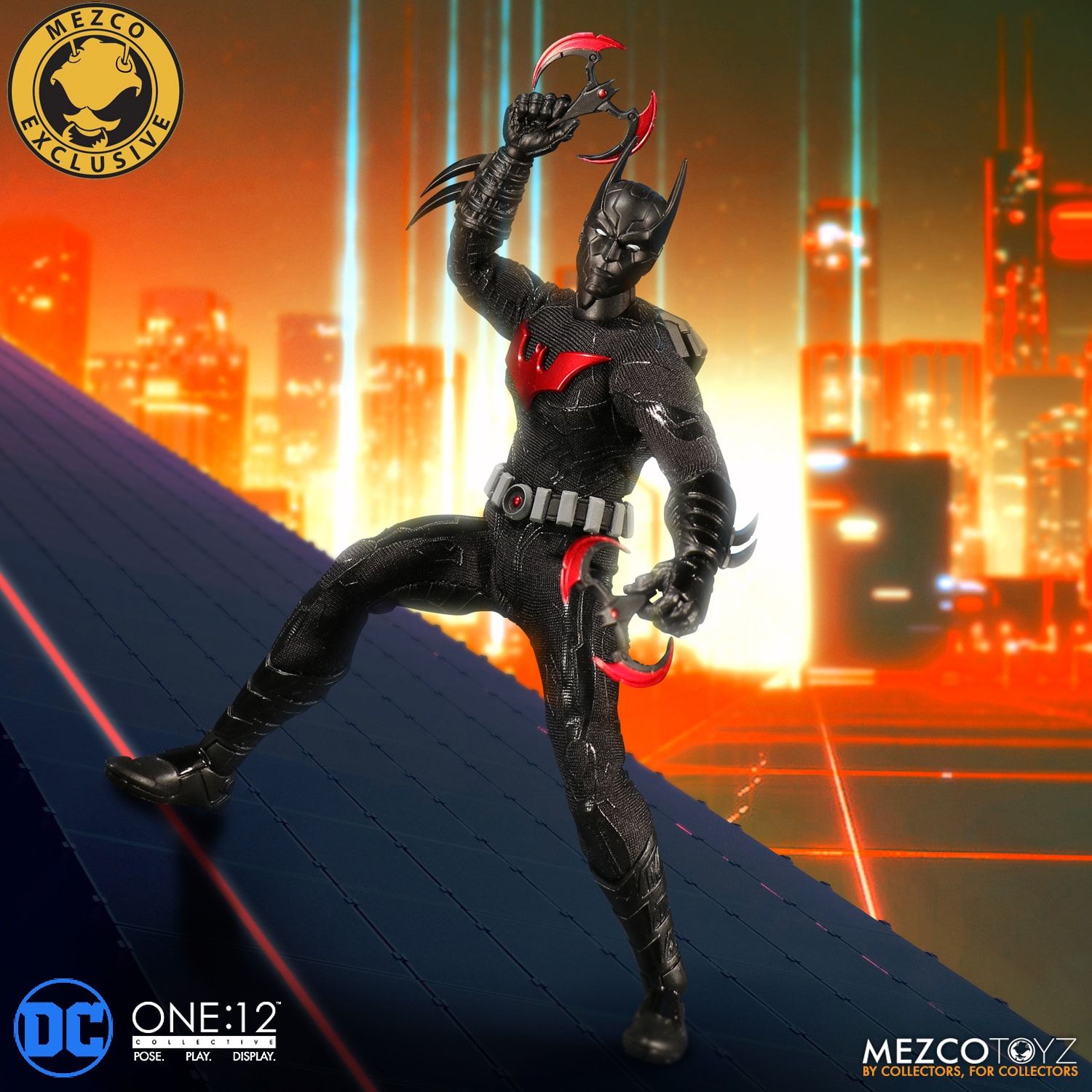 Are you excited for Mezco's Summer Exclusives? Let us know in the comments.