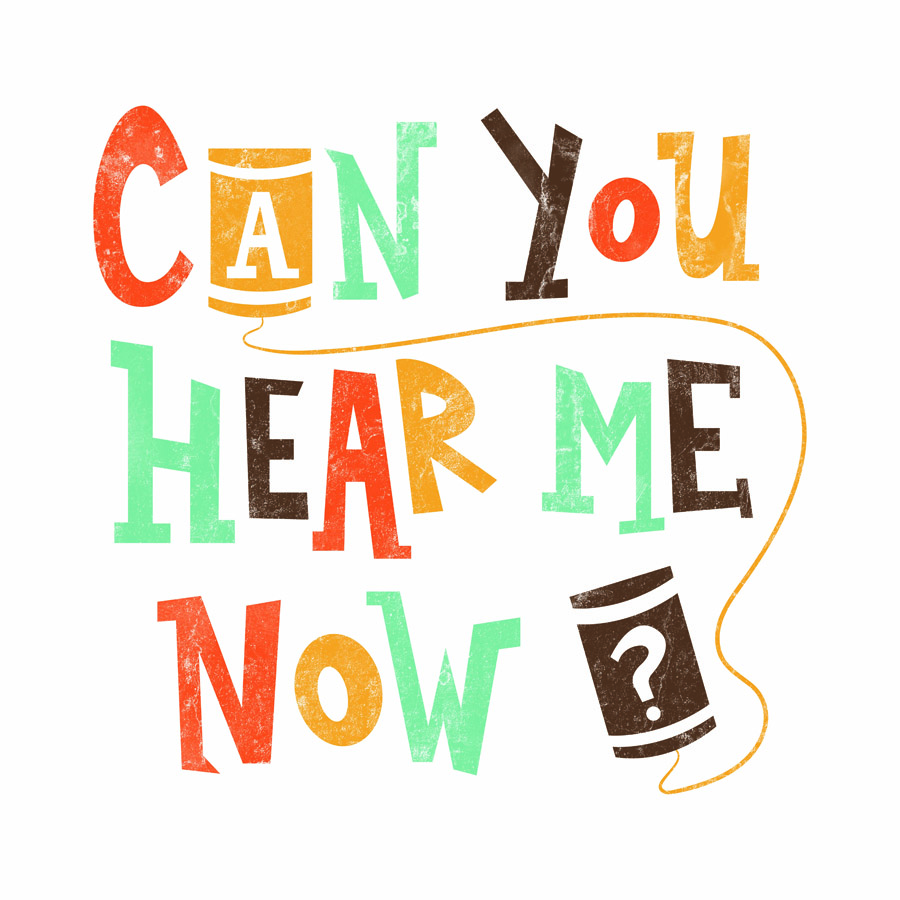 Can you hear me now?
Artist Patrick Ballesteros is all about making you remember your inner child – with kid-ified takes on everything from retro classics like Indiana Jones and 16 Candles, to more modern favorites like Game of Thrones and Guardians of the Galaxy.
His latest series, which we've got a first look at for you today, was inspired by a commission between two best friends who wanted to stay connected — and of course, Ballesteros added a kid-style twist to it.
Your favorite characters can now stay in touch through an ever-reliable tin can — and you get to choose who's on the other line. Each print is 4″x4″ on pearl linen paper, and there will be other 20 different sets to choose from. However, they're also all interchangeable. That means that you can customize not just a print, but a way to keep in touch with a bestie, a coworker, or a loved one.
Here's a look at two of the regular release options, and also how you can customize them: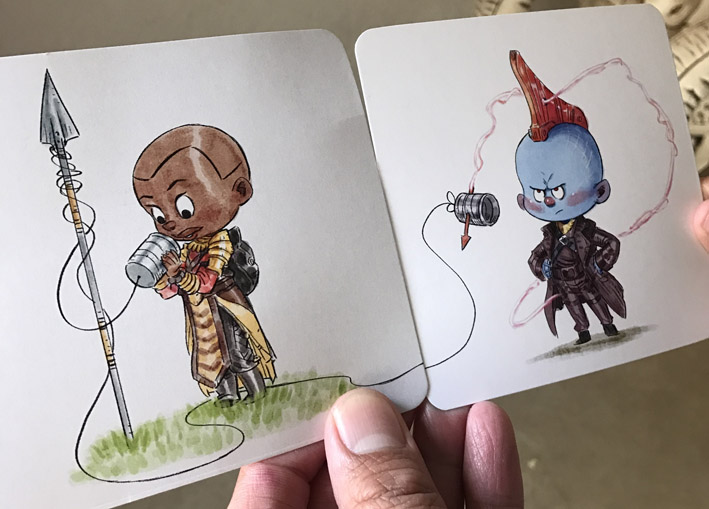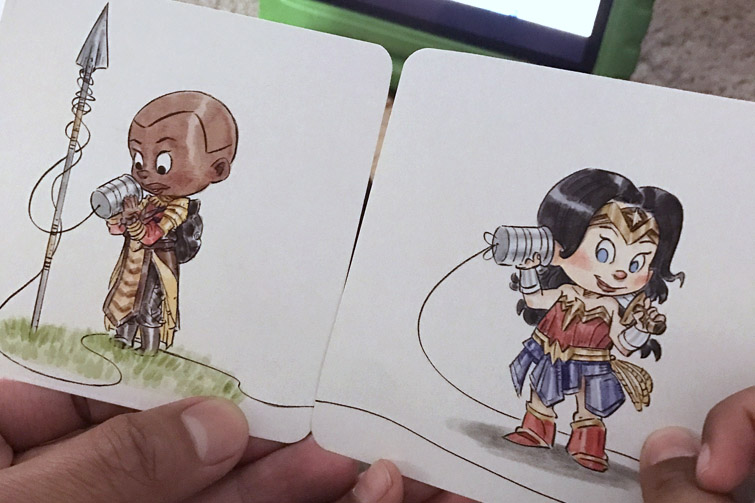 And of course, Ballesteros is bringing an exclusive set just for Comic-Con attendees, featuring The Incredibles.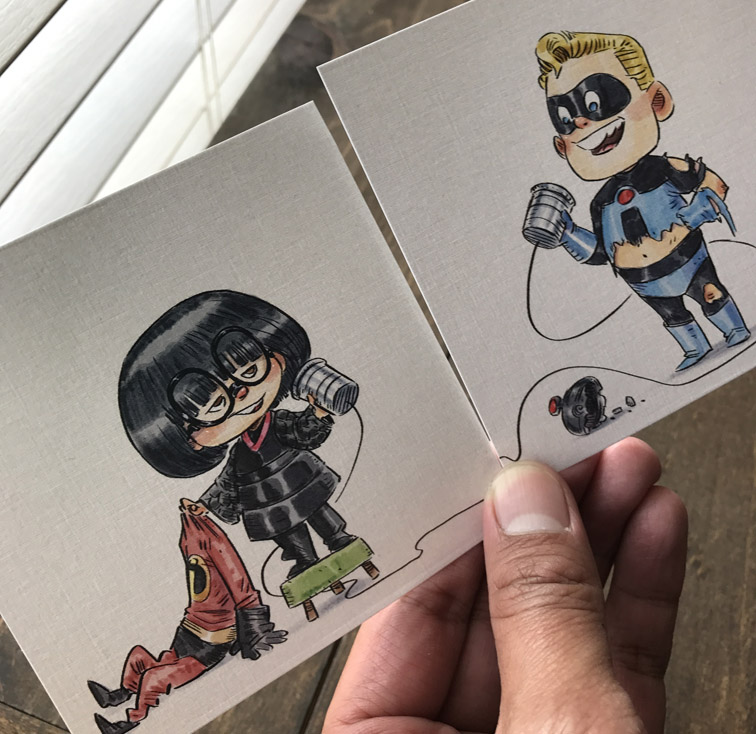 The Incredibles print set joins Ballesteros' other San Diego Comic-Con exclusives, including Coco's "Do You Remember" print, and "Princess Lea" with Lea Salonga and Robin Williams`. Ballesteros will have at least one different exclusive per day — so be sure to stop by Artist Alley DD-08 to snap up this Can You Hear Me Now print set.