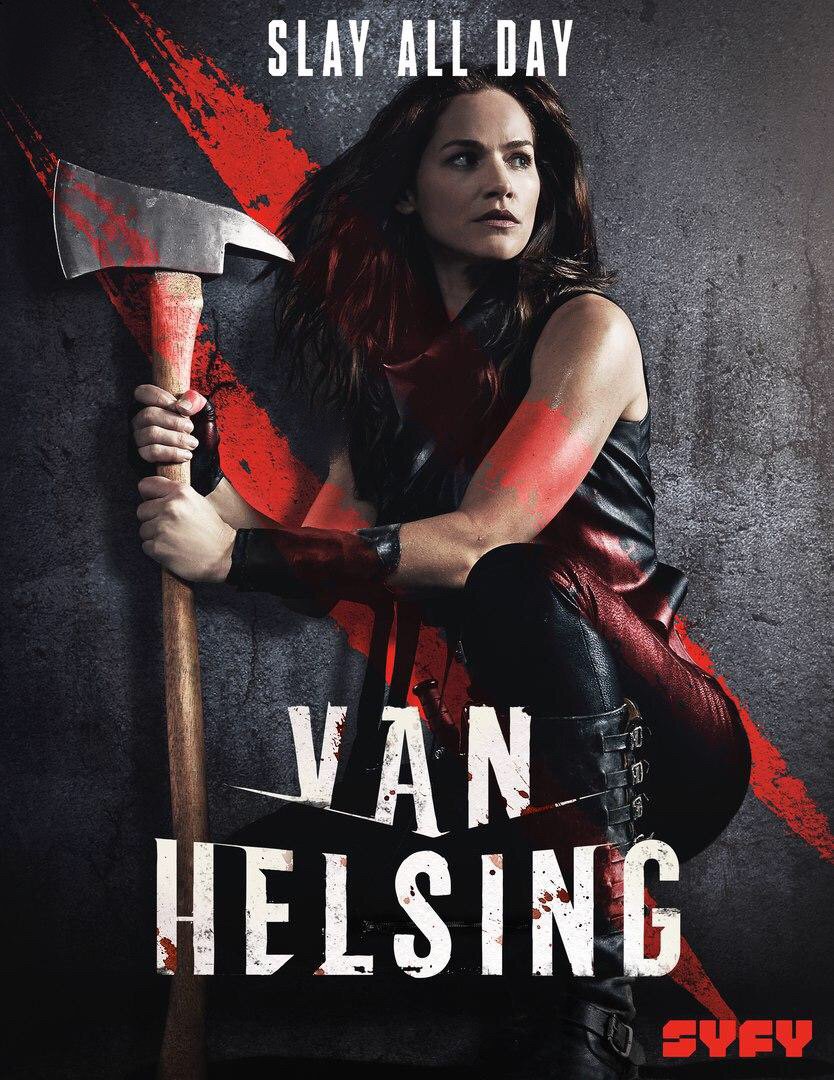 Grab your torches and pitchforks.
Syfy never fails to bring heavy hitters to San Diego Comic-Con, and 2018 is no exception. Deadline reports the network is bringing Van Helsing back to SDCC this year with its very own panel featuring members of the show's cast and crew.
Scheduled to appear are stars Kelly Overton (Vanessa Helsing), Jonathan Scarfe (Axel Miller), Vincent Gale (Flesh), Aleks Paunovic (Julius), Rukiya Bernard (Doc) and Trezzo Mahoro (Mohamad), along with creator & showrunner Neil LaBute and executive producers Mike Frislev and Chad Oakes.
The panel is set for Thursday, July 19 at 4PM-5PM PT in the Indigo Ballroom at the Hilton Bayfront.
[UPDATE] In  addition to the panel, the Van Helsing cast will be signing autographs for fans on Thursday, July 19th from 3PM-3:30PM in the Autograph
Area in the Sails Pavilion. A drawing for line tickets will be held Thursday at 9AM am in the
Autograph Area.
Will you be slaying along with the Van Helsing cast and crew? Let us know in the comments.