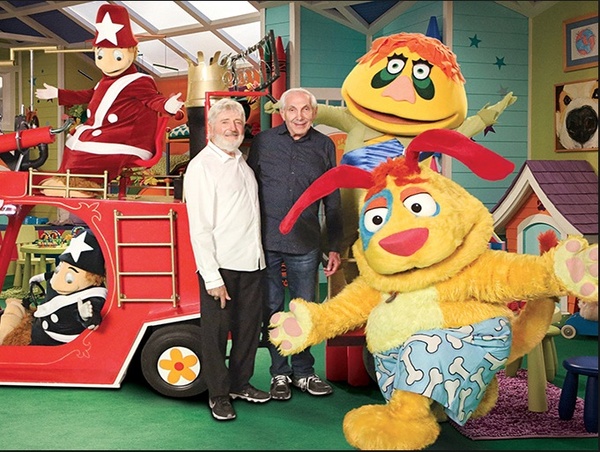 Sid and Marty Krofft, the team who produced your childhood, essentially, if you grew up in the 1960's and 1970's (H.R. Pufnstuf, Land of the Lost) – are heading to San Diego Comic-Con.
After producing 73 episodes of Mutt & Stuff for Nickelodeon, they have produced two 1-hour Mutt & Stuff specials, and are preparing for a Mutt & Stuff Live Tour. They'll also be making a pitstop at Comic-Con, wherethey'll be holding a panel where attendees will be treated to "details on a brand new project for grownups that uses all of their iconic characters from all of their shows, as well as behind-the-scenes stories of their storied careers. Emmy Award winning actress Carolyn Hennesy will be moderating the panel in Room 23ABC. The exact date is yet to be announced.
We'll update with more information as we receive it.