With just over a month to go until San Diego Comic-Con 2018, preparation for SDCC is definitely underway. In this edition of Under the Tents, we have more prints from Justin Harder and Patrick Ballesteros, commission openings from Steve Bryant, and lots more SDCC news.
Here's a look at what you might have missed:
We won't say we're in love with Justin Harder's latest print in his Squints series: Meg from Disney's Hercules. Who do we think we're kidding? We're going to move heaven and earth to find this at his Small Press table.
— Justin Claus Harder (@clausstudios) June 7, 2018
I'll bring a few with! I did if for one of my all-time most faithful customers who's been asking me for a Meg for 3 years now. Gonna surprise her with it at SDCC, and I don't believe she follows me here or else I just blew it. https://t.co/8HIqbST0mF

— Justin Claus Harder (@clausstudios) June 7, 2018
If you've ever wondered what lucha libre wrestling would look like in comic book form, Chido Comics and Masked Republic have your answer. According to Lucha Central, they've tag teamed to bring us their new comic book series, The Masked Republic Luchaverse, and plan to debut at SDCC this year with their first issue, The Masked Republic Luchaverse: Rey Mysterio One-Shot. Wrestler Rey Mysterio will be on hand Friday, July 20 to help kick off the comic series.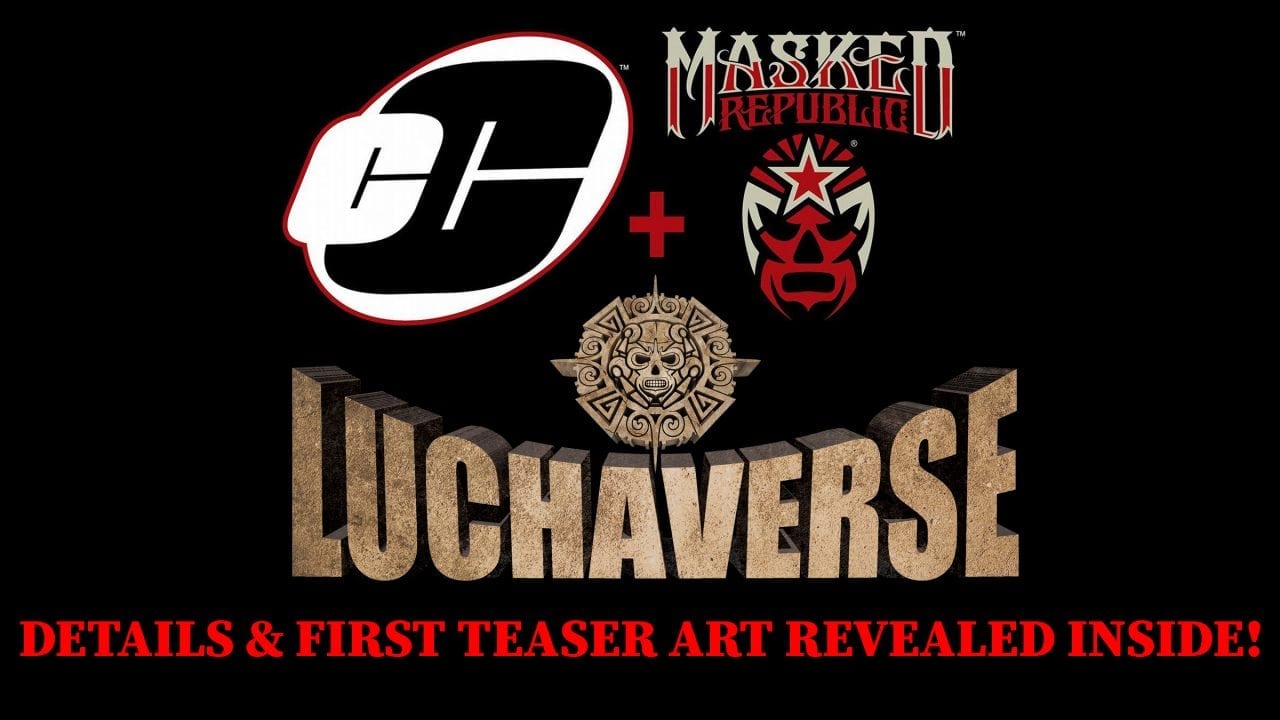 I will have a table at SDCC, yep. It will be booth #1730 (so near Small Press, but a slightly different location than past years)

I'll also be at Anime Expo first yupppp

— o_8 Alex Ahad (@o___8) June 6, 2018
Artist Nan Hockin is so excited for the new Wreck It Ralph sequel, she's bringing a little Vanellope von Schweetz with her to SDCC this year, along with lots more small originals.
https://www.instagram.com/p/Bj0CEDdFDN5
DKE Toys offered a sneak peek on their Instagram feed of their SDCC 2018 exclusives. We think Mighty Jabba would approve.
https://www.instagram.com/p/BjkXclUF955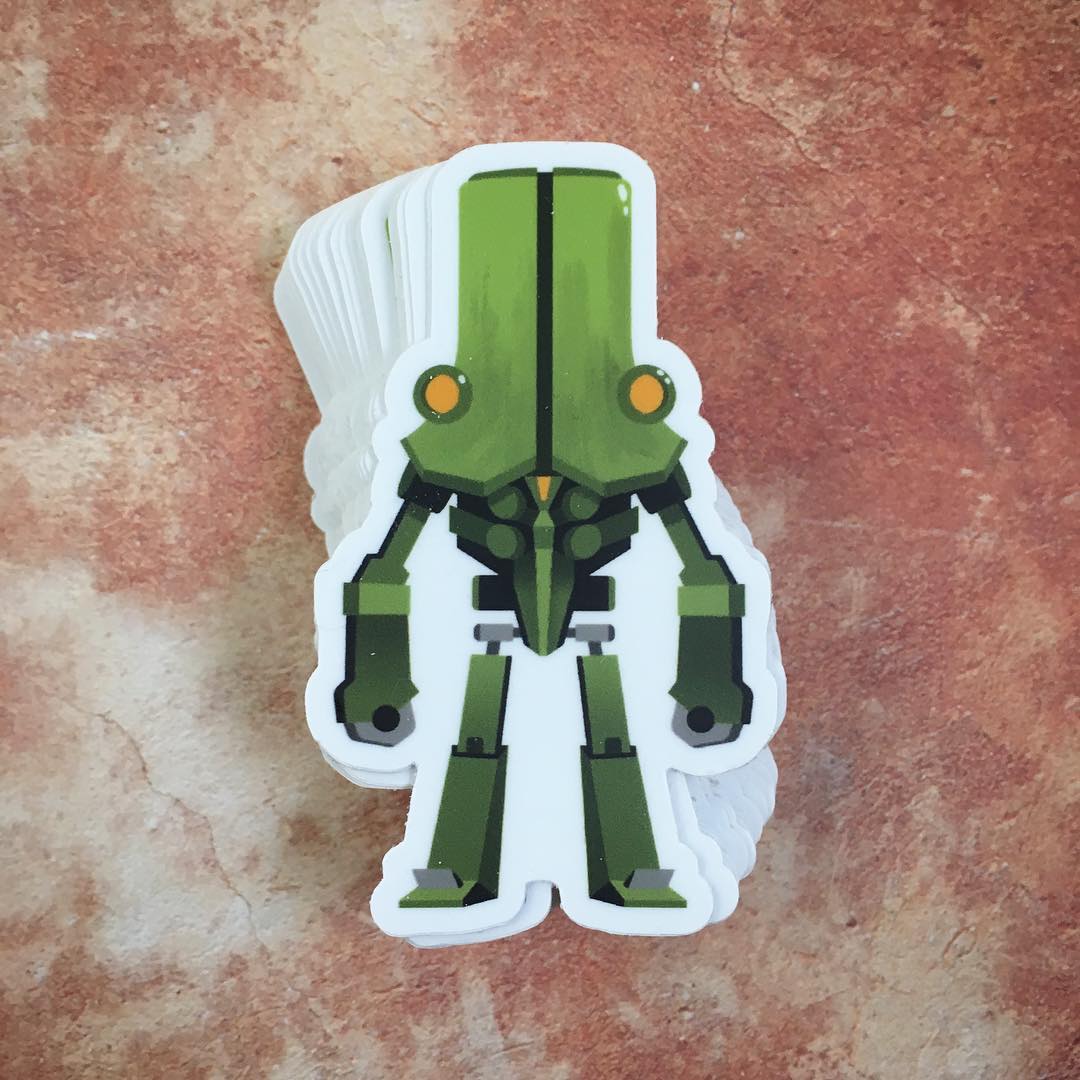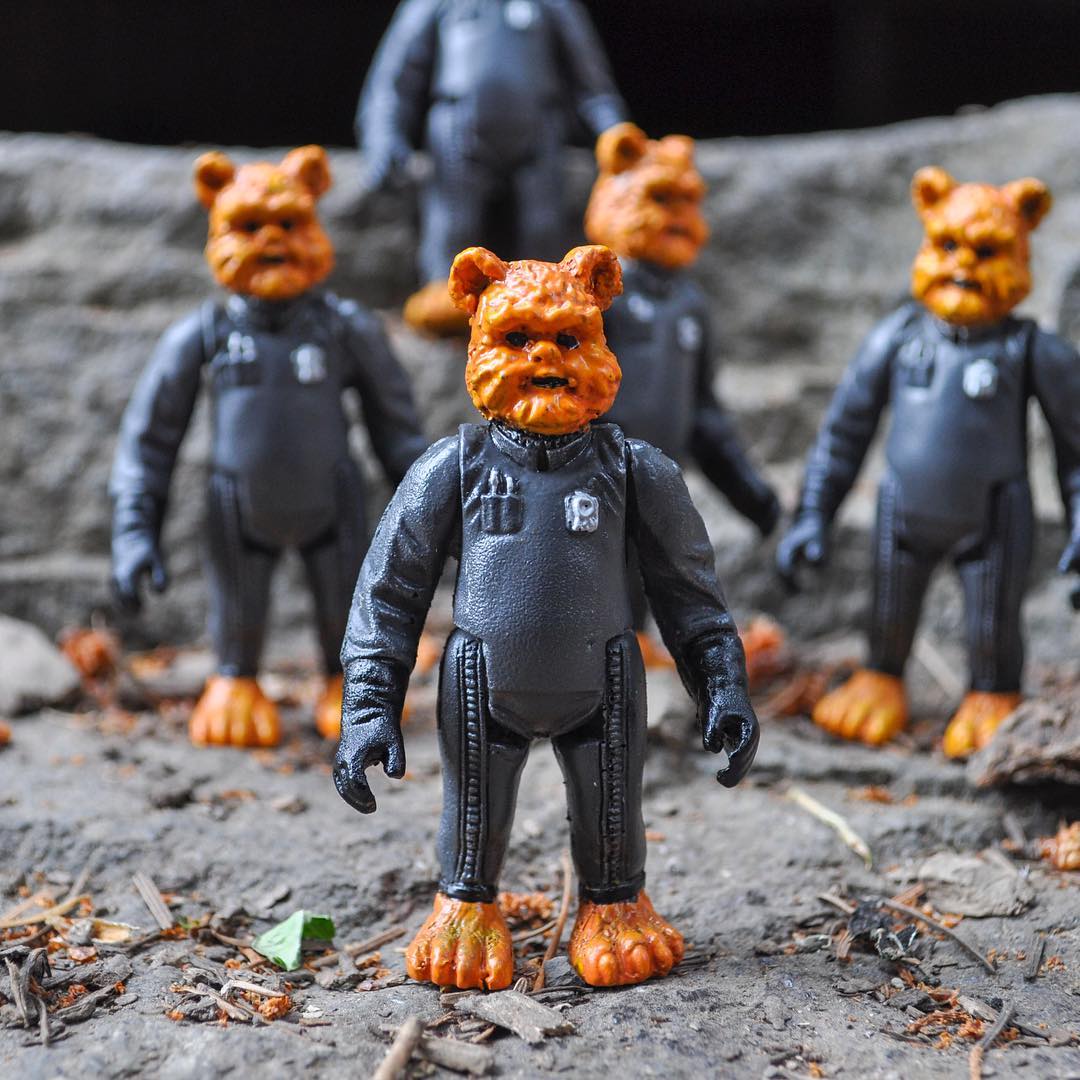 Actress Gigi Edgley can often be found at SDCC, and she is not skipping this year. The Farscape actress announced via Twitter that she will be signing and paneling at the con this year for a panel called "Romance in SFF&H" – and she'll be joined by panelists Mark O'Bannon, Marc Zicree, Jimmy Diggs, Claudia McKinney, and Spartacus actor Liam McIntyre. Stay tuned to our Panels and Autographs posts (respectively) for more details as they're announced.
I'll be signing & doing this awesome panel @SD_Comic_Con! USA premiere for r @WanderLandTime too! @CreatureShopTV @MarcZicree @jimmydigs @MarkOBannon @Liam_J_McIntyre @KinneyClaudia @LegionMOfficial @LegionMForum @NERDSLIKEUS @aComicBookNerd @TrekContinues @FeudFX @GeekFilmFests pic.twitter.com/AsL4wWQmuw

— Gigi Edgley (@GigiEdgley) June 9, 2018
If you missed out on ordering an SDCC commission from our good friend, Patrick Ballesteros, you might still have a shot, as he may open up a few more spots in July. Even if he doesn't, he still has his "Can You Hear Me Now?" series, which you'll find at Table #DD-08 in Small Press.
List is closed right now, but I'll announce in July if I can take on anymore before comic con. Thanks!

— Patrick Ballesteros SDCC DD-08 (@PatrickBallest) June 10, 2018
Monday morning calls can sometimes feel like you are trying to wake the "undead." Just ask these 2. Another one for my new series "Can You Hear Me Now" coming to @Comic_Con. #Buffy #SDCC #SDCC18 pic.twitter.com/UsCi1b1c1L

— Patrick Ballesteros SDCC DD-08 (@PatrickBallest) June 11, 2018
https://twitter.com/HunterChrysalis/status/1005588318229286912
Maybe you'll catch the Golden Snitch when you attend the Fictional Games IRL panel at SDCC this year hosted by US Quidditch and moderated by Tessa Netting.
We said last week we have more #SDCC news – presenting Fictional Games IRL, a panel about adapting a sport or game from a fictional universe. There will be #quidditch, of course, along with @SaberGuildInt and @KorribanBMCS. Our moderator is @tessanetting! Date/time are TBA.

— US Quadball (@usquadball) June 8, 2018
Toy Tokyo wants to know who's going to SDCC this year and what you're excited about. You can let them know on their Instagram feed and maybe win a gift.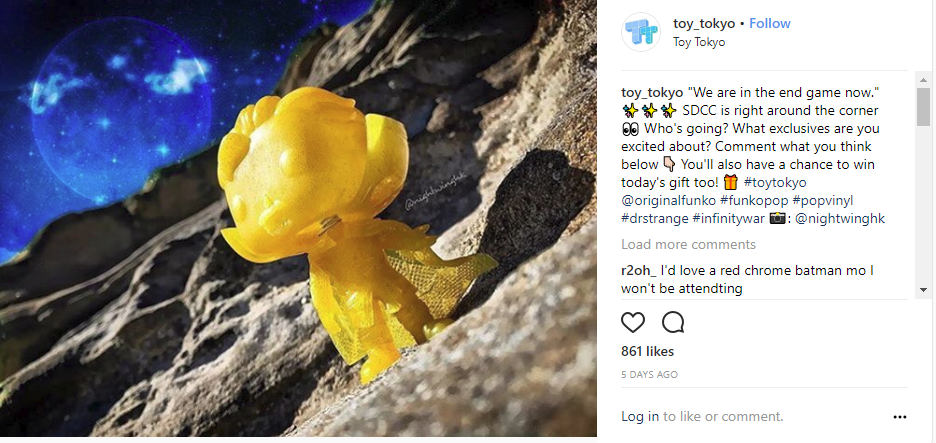 New York Times Bestselling Author Victoria Schwab announced via Twitter she will be at SDCC this year for her first time as a comics writer and appears to have great things lined up.
SO excited to announce that I'll be at SDCC next month, not only as an author but also as a comics writer :DDD And YOU GUYS. The treats we have in store. pic.twitter.com/gJRw771Mbu

— Victoria/V.E. Schwab (@veschwab) June 11, 2018
Artist Mary Bellamy announced via Twitter that, along with her Zorilita series, she'll have new enamel pins with her at SDCC this year.
These are the 3 pins that I should have for SDCC! I went ahead and made a mock-up of the "Not My Past" pin too. Bunny is already done and here. The other two are in production. pic.twitter.com/8F8iy8TjTP

— Mary Bellamy Artist for Punkdroid.EU (@Zorilita) June 11, 2018
A picture may be worth a thousand words, but we'll add a few to this one from Storm Collectibles, who will have this 1:12 scale Ermac collectible at SDCC this year.
https://www.facebook.com/stormcollectibles/photos/a.394162047289501.91618.172057099499998/1823020284403663
Turtle Bunny Creations is busy getting ready for the SDCC Art Show, where they'll have these adorable critters on display, along with some of their art.
I know I'm a week behind but, guys, #sdcc is officially next month! 😬

Stay tuned for updates on my new designs, and make sure to find your way to the #sdccartshow to see these cuties and all the amazing art on display! #sdcc2018 #crochet #groot #porg #comiccon #fanart pic.twitter.com/EBoKTbknJ1

— TurtleBunny Creations by Chrissy Callahan (@TB_Creations) June 11, 2018
Artist Steve Bryant has opened his SDCC commissions. You can find details about sizes and prices in his tweet below. Shoot him an email at

[email protected]

to let him know you're interested. He's also willing to ship to you (for an additional $10) if you won't be at SDCC.
My #SDCC commission list is open. 9×12 single figure $50 | 11×17 single fig $100 | 11×17 2-fig: $150 | 11×17 3-fig $200 | 11×17 Montage $250 | 11×17 Cover recreation/homage $150 & up | Email SteveBryantArt at gmail for more info

Not going to SDCC? Add $10 for Priority Mail pic.twitter.com/0OPiTBx3OO

— Steve Bryant writes and draws comics (@SteveBryantArt) June 11, 2018
Our film #ShootingClerks is going to the 2018 San Diego @Comic_Con International, July 17-22! Join the cast and crew of @ThatKevinSmith biopic at the biggest comic con in the world for our Thursday night panel from 6:45 – 7:45pm on 7/18 in Rm 6A (1,040 seats 😱) #SDCC #indiefilm pic.twitter.com/DRKwom9aZT

— Ryan James (@Ry4nJ4m3s) June 11, 2018
Here's the latest news regarding Shooting Clerks. We will be appearing San Diego Comic-Con #SDCC for Thursday evening panel and I'll be there as well. Looking forward to seeing everyone. And we will update as needed.#shootingclerks #clerks #veronica… https://t.co/IzQhueJoMT

— Marilyn Ghigliotti (@ThatClerksGirl) June 11, 2018
Storm King Comics took to Twitter to announce their panel celebrating their story arc, John Carpenter's Tales of Science Fiction: The StandOff #1, will be back at SDCC this year. Stay tuned to our Panels post for schedule details.
#sdcc2018? Come 2 our panel to celebrate the latest story arc John Carpenter's Tales of Science Fiction: The StandOff #1 Last year's panel was Fri @8. This year's schedule is NOT final yet Sandy King, Janice Chiang, Tim Bradstreet, David J. Schow & more. YOU NEED TO BE THERE! pic.twitter.com/vAZBlX0QIt

— Storm King Comics (@stormkingcomics) June 11, 2018
Anything we missed? Let us know in the comments, drop us a line, or tweet us at @SD_Comic_Con.