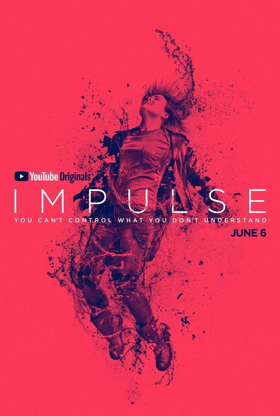 YouTube Original Series are heading to San Diego Comic-Con 2018 – with two of their series, Impulse and Origin.
On Thursday, July 19 from 1PM-1:50PM in the Indigo Ballroom, you can catch Origin, a new YouTube original series coming soon from director Paul W.S. Anderson. The 10-episode series follows ​a group of ​outsiders ​seek a clean slate on a colonized planet ​but are jarred awake on their journey as an asteroid collision damages their spaceship, leaving them stranded. The abandoned passengers discover a terrifying truth and must work together for survival, but quickly realize that one of them is far from who they claim to be.
The panel will feature Tom Felton, Natalia Tena, Mika Watkins, Sen Mitsuji, Nora Arnezeder, and Paul W.S. Anderson.
You'll also get a look at Impulse, a new series from creator Doug Liman which follows a rebellious 16-year-old girl, Henry or Henrietta [Maddie Hasson] as she grapples with her newfound ability to teleport while her world seemingly spirals out of control. Cast and crew members Maddie Hasson, Missi Pyle, Doug Liman, Lauren LeFranc, Gene Klein, David Bartis will be in attendance for the 12PM-12:50PM Indigo Ballroom panel.